Hey all the chilling guys and girls out there! Oh wait a minute, you people don't chill, just like us. We are "Netflix and Chill" gang, a different genre altogether! As we all know, Netflix had an amazing 2018 and set the expectations high up the sky! Few of Netflix series released in 2018 are making a comeback with new seasons. It's also worth a mention that Netflix is trying and experimenting a lot which hasn't been the case in previous years. Almost every month, they are bringing up fantasy and sci-fi Netflix series and we will note down a few upcoming Netflix series for all of you out there!
Download and Install Netflix:
First of all, if you ain't-a Netflix and Chill member and were living under the rocks, down goes the download link and plans! Be one of us and enjoy the upcoming Netflix series with us!
You can download and install Netflix from the Google Play Store or Apple Store.
Netflix India Plans and Subscriptions:
Netflix in India is free for 1 month and after that, the plans are listed below for your convenience. Also, there are rumors of an Rs. 250/- plan for Netflix India coming up soon. We'll update you when that arrives so don't forget to keep following us!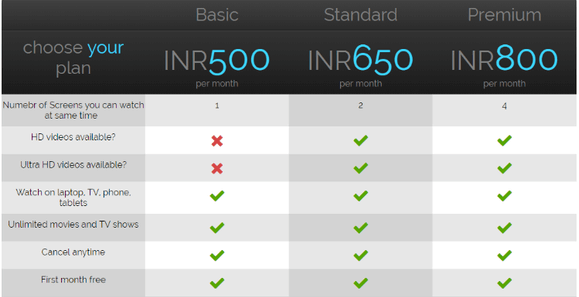 Upcoming Netflix Original Series in 2019:
All the Netflix series are ordered according to their release dates for your convenience. Nevertheless, you already know we work hard for your convenience and bring cool contents in interactive formats!
Note: If you are someone who shares your friend's Netflix account, then you might be disappointed. Read about new Netflix series rules and AI implemented here.
Upcoming Netflix Series in March 2019:
29th March 2019:
On my Block season 2:
The coming of age comedy returns.
Osmosis:
A new French sci-fi set in near-future Paris, where dating apps read your memories to find your perfect partner. Can you 'decode' love?
Santa Clarita Diet season 3:
The Drew Barrymore comedy returns.
The Legend of Cocaine Island: 
Two million dollars buried on a Caribbean island? Could it be true? One man is aiming to find out in this new documentary.
Upcoming Netflix Series in April 2019:
5th April 2019:
Chilling Adventures of Sabrina season 2:
Sabrina is set to embrace her witchy side in season two, with a new platinum blonde look.
Our Planet:
A new eight-part, David Attenborough-narrated documentary series from the team behind Blue Planet and Planet Earth.
Quicksand:
Based on the bestselling novel and adapted by the creator of The Bridge, Quicksand is a Swedish crime drama about a seemingly well-adjusted teen who finds herself on trial for murder.
10th April 2019:
You vs Wild:
Following on from Black Mirror episode Bandersnatch, Netflix continues to experiment with interactive TV with this new "interactive adventure series" with Bear Grylls.
15th April 2019:
No Good Nick:
Live action dramedy starring Melissa Joan Hart (the original Sabrina the Teenage Witch) and Stranger Things and The Goonies star Sean Astin.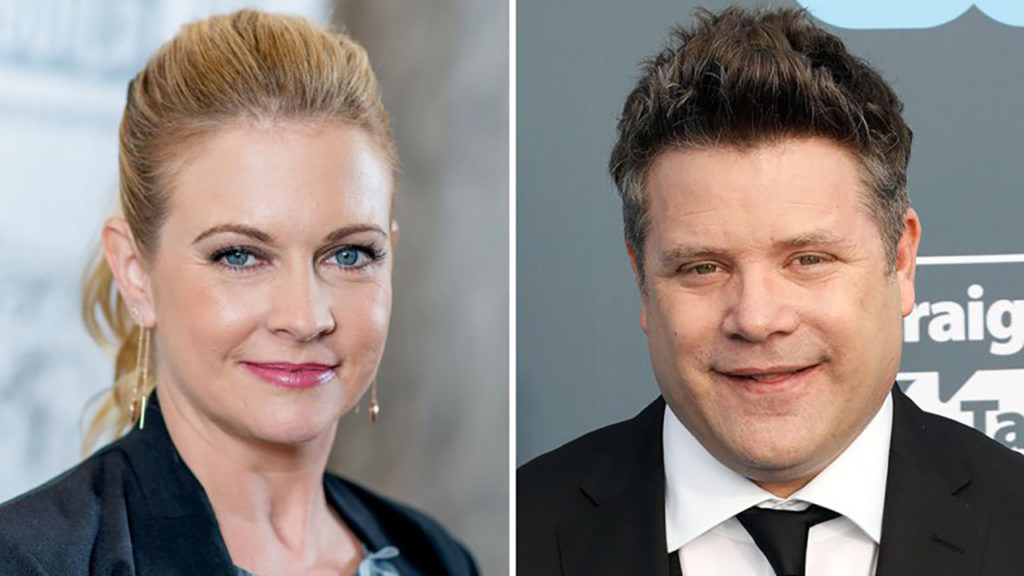 26th April 2019:
Chambers:
A ten-part supernatural series about a heart attack survivor who tries to find out more about the heart donor who saved her life. Starring Uma Thurman, Tony Goldwyn and newcomer Sivan Alyra Rose.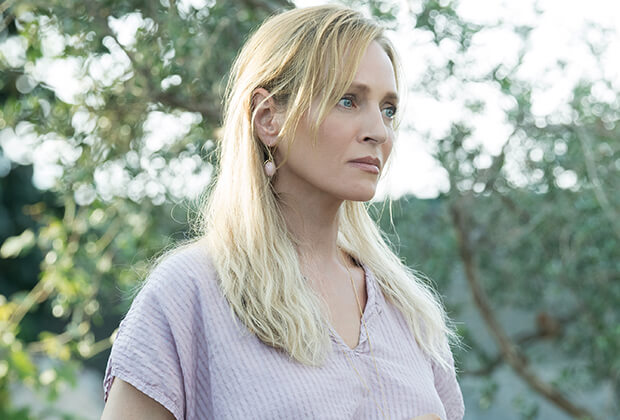 Street Food:
The creators of Chef's Table bring a brand new series about incredible street food from around the world. Season one explores nine countries across Asia.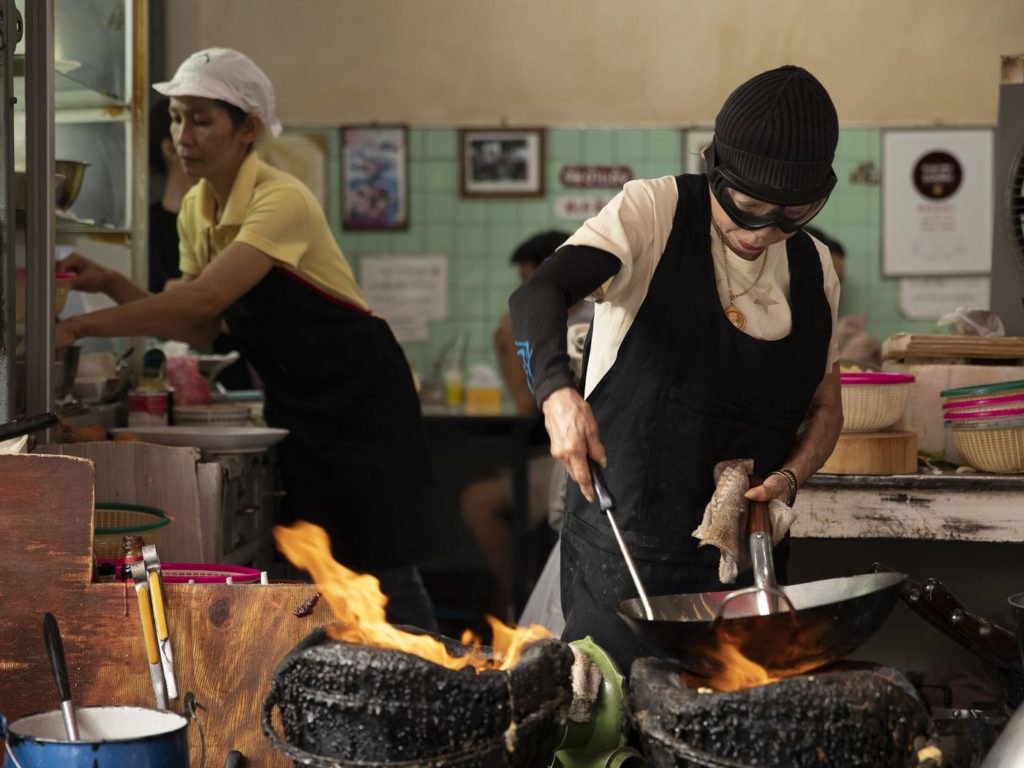 Upcoming Netflix Series in May 2019:
24th May 2019:
She's Gotta Have It season 2:
Spike Lee's comedy, based on his 1986 movie, returns with all-new episodes.
Remember when I said I would tell y'all when I knew? 🙂

"She's Gotta Have It" season 2, coming May 24 to @netflix. pic.twitter.com/DRoqLjRbe2

— Strong Black Lead (@strongblacklead) March 7, 2019
31st May 2019:
When They See Us:
The first TV series from Ava DuVernay (A Wrinkle In Time, Selma) tells the true story of five Harlem teenagers who were wrongly convicted of the rape of a jogger in New York City in 1989. It boasts an impressive ensemble cast which includes Felicity Huffman, Vera Farmiga, John Leguizamo, and Michael K Williams.
Upcoming Netflix Series in June 2019:
June 2019:
Dates to be confirmed by Netflix.
GLOW season 3:
The Gorgeous Ladies of Wrestling are headed to Vegas to put on a live stage show. The June return has not been confirmed, but both previous series have been released this month.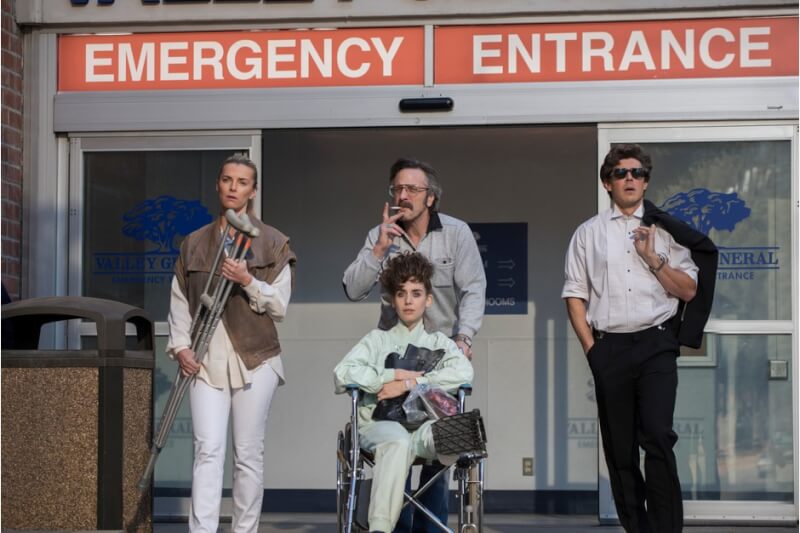 Upcoming Netflix Series in July 2019:
4th July 2019:
Stranger Things 3:
After an extended break, we're more than ready for a return to Hawkins, Indiana. Season two wrapped things up in a neat little bow, but the Mind Flayer hovering above the high school in the Upside Down was rather ominous. We reckon there's more supernatural mischief afoot – let's hope they give poor Will a rest this time out.
Upcoming Netflix Series in September 2019:
27th September 2019:
The Politician:
Dark comedy and satire from American Crime Story and Feud writer Ryan Murphy. Ben Platt stars as a wealthy student desperate to fulfill his political ambitions.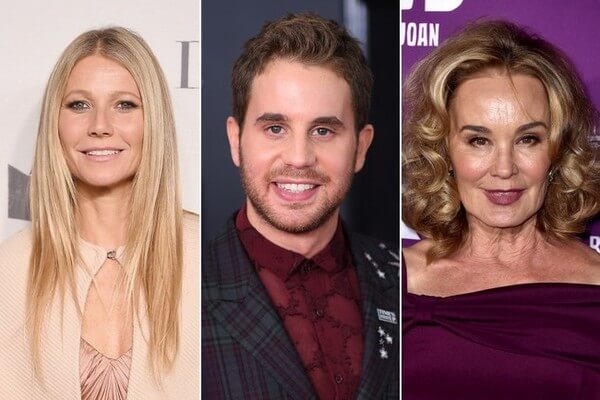 Fuller House season five:
The final season of the Full House spin-off is set to be released "this Fall". (To be confirmed).
Green Eggs and Ham:
The animated series based on the beloved book by Dr. Seuss is set to be released this autumn.
Upcoming Netflix Series in October 2019:
October 2019:
Dates to be confirmed by Netflix.
Rhythm & Flow (Chance and Cardi):
Hip-Hop focused musical talent competition, featuring an impressive line-up of rap stars as judges: Chance the Rapper, TI and Cardi B.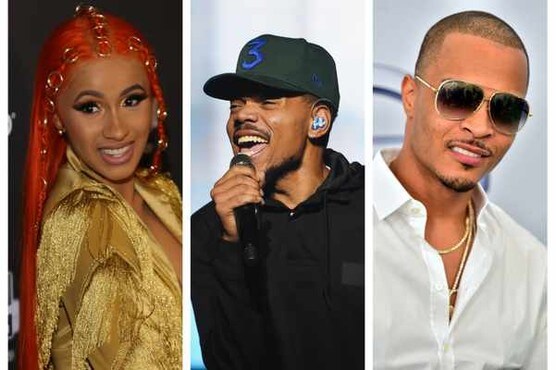 Netflix Original Series which are coming soon:
The Crown season 3:
A whole new cast, a whole new era, but we expect the same quality from Peter Morgan's majestic royal drama as we march towards the 1970s.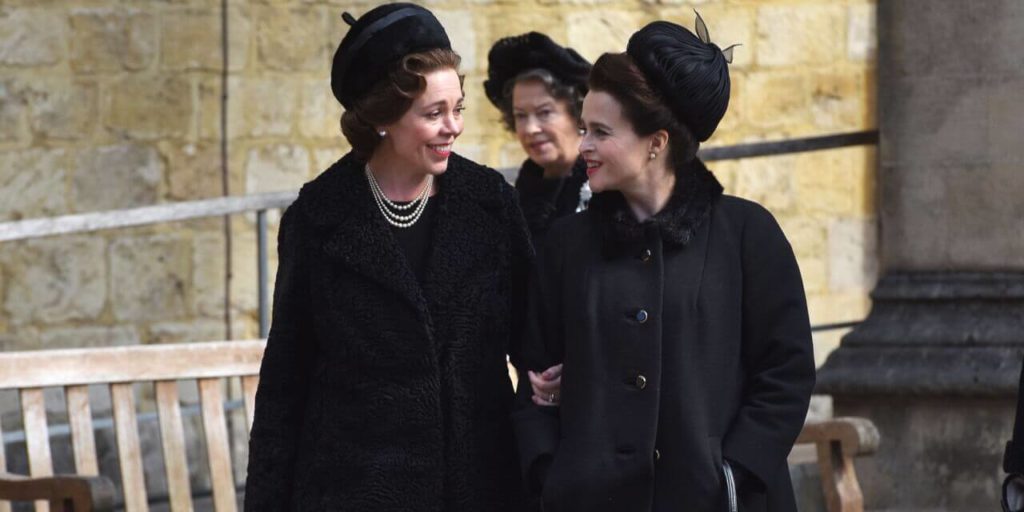 Black Mirror season 5:
The choose-your-own-adventure Bandersnatch has been enthralling – and depressing – viewers since its release on 28th December, but there is still a whole new season of Black Mirror to come. Do you dare continue? It's your choice; completely up to you.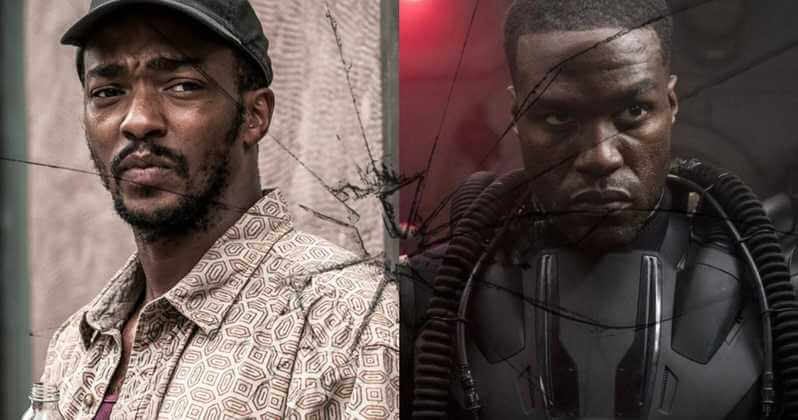 13 Reasons Why season 3:
The controversial teen suicide drama is coming back, for better or worse, after season two saw the rest of the cast explore life without Hannah Baker.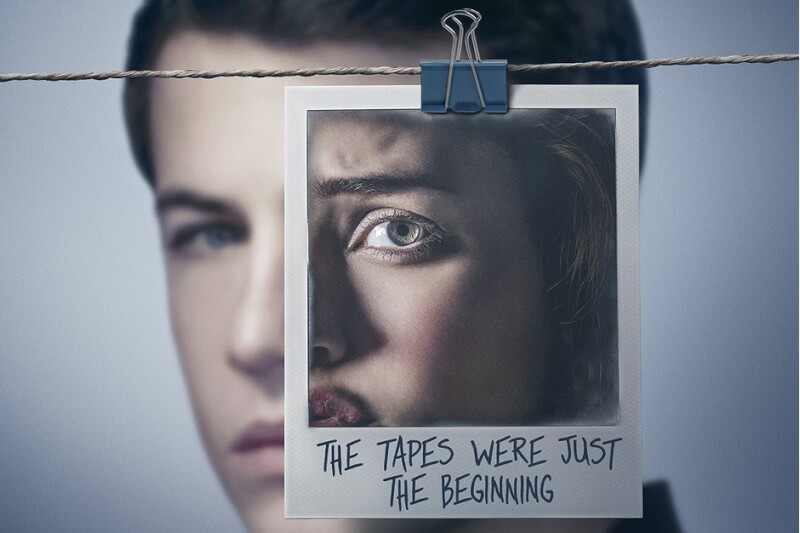 Mindhunter season 2:
David Fincher's serial killer drama, which hones in on the birth of criminal profiling at the FBI in the 1970s, will delve into the minds of more heinous, real-life serial killers when it returns later in the year.
Lucifer season 4:
After an incredible fan campaign, the supernatural drama has been picked up by Netflix for a fourth season, following its cancellation by US network Fox.
Lucifer. Season 4. Day 1 of shooting!

Knock 'em dead @tomellis17 @LaurenGerman @Aimee_Garcia @RachaelEHarris @kevinmalejandro & @LesleyAnnBrandt #LuciferOnNetflix pic.twitter.com/pR7VOCN0xk

— See What's Next (@seewhatsnext) August 13, 2018
What/If:
A 10-episode drama series led by Bridget Jones herself, Renée Zelwegger, produced by Forrest Gump director Robert Zemeckis. According to Netflix, it's about "the ripple effects of what happens when acceptable people start doing unacceptable things."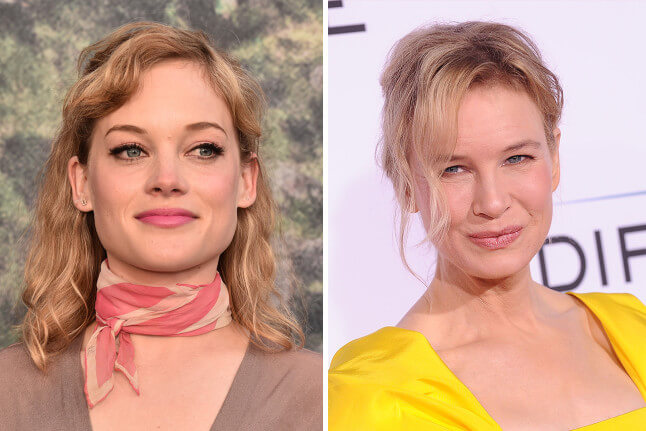 Other Netflix series coming in 2019:
Orange is the New Black season 7

Jessica Jones season 3

The Witcher

Narcos: Mexico season 2

BoJack Horseman season 6

Designated Survivor season 3

Insatiable season 2

The Last Kingdom season 4

On My Block season 2

Elite season 2

Selena The Series

The Wave

Dear White People season 3

The Rain season 2
That's All Folks! 
That's all right there! Tell us which Netflix Series you are most excited about! Or if you think we missed something, do comment down below! Techburner wishes you a Netflix and Chill Summer!