Some of you might know that the development of GB WhatsApp has stopped. Therefore, we won't be getting any new updates from the GBWhatsApp team. Lucky for you we have an alternative of GB WhatsApp called Yo WhatsApp (YoWA). People expect a lot of extra features from mod APKs and you won't be disappointed by Yo WhatsApp download it at the end of the article. Also, this an Anti Ban APK so you don't have to worry about that. In this article, we'll talk about the features of the new Yo WhatsApp 7.99. Enjoy!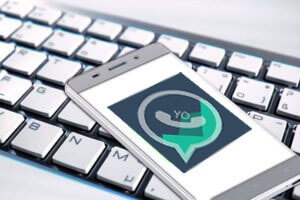 Introduction
Yo WhatsApp has been around for quite some time now. The developer keeps on adding new features to the app and fixing the bugs which make YoWhatsApp better with every update.
YoWhatsApp Version 7.99 APK 
| | |
| --- | --- |
| App Name | YoWhatsApp (YoWA) |
| Version | 7.99 |
| Last Updated | 28 June 2019 |
| Size | 46.72 MB |
| Total Downloads | 8,900,000+ |
| Developer | Yousef Al-Basha (YoBasha) |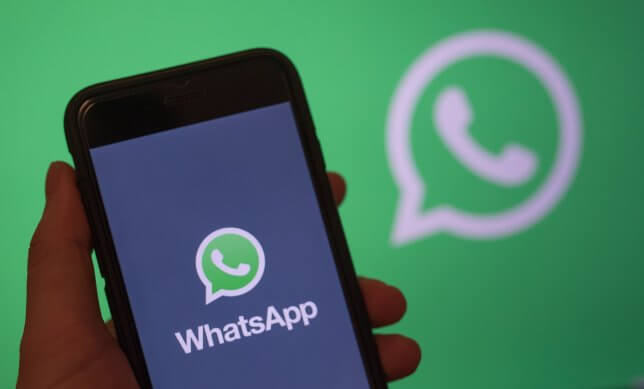 YoWhatsApp Features
1. Yo Themes:
This is the most important feature of mod apps. People like me can't bear the default white green WhatsApp UI. YoWhatsApp provides a solution to this through YoThemes which can be easily applied. Bye boring WhatsApp UI!
2. Emojis:
YoWhatsapp has many cool emojis by default in this feature called Emoji Variant. These are not available in any other modded WhatsApp APKs.
3. Send Long Videos:
YoWhatsApp allows you to send videos of size more than 100MB which is the limit of the default WhatsApp. The limit for YoWhatsapp is 700MB so don't get too greedy sending BluRay movies around on WhatsApp servers 😉
4. Inbuilt-Lock:
You don't need to install any third party app locks for keeping your private chats safe. YoWhatsApp has an Inbuilt Lock to keep strangers away. You can use PIN, Pattern or Fingerprint to secure your WhatsApp.
5. Custom Last Seen:
You can freeze your last seen with one click. Even if you are online, it won't show you online once you have enabled this feature. This is a really cool feature.
6. Privacy Customization:
You get privacy features like hiding blue ticks or last seen and even disabling double tick. The other person won't find out.
7. Use Multiple Accounts:
The package file of YoWhatsApp is different so you can use a modded as well as original WhatsApp. You can download more than 2 YoWhatsApps with different package names. So you can even use 3 accounts on one device.
8. No Root Needed:
Yes. No root needed. Everything can be used without rooting your device. All the features can be used on a stock device.
YoWhatsApp 7.99 Features
Anti Ban Measures Improved
Confirmation Message Added Before Clearing Recent Emojis
Default Lock to Secure Chats
Colorful Contacts Screen
OnePlus Slate Font Added
Attach Button available in WANH Entry
Send Up To 100 Images at Once on WhatsApp
Your Picture in Conversation Inside/Outside
Your Picture in Groups Inside/Outside
7 New Icons
Re-Enabled Anti-Delete Story/Status Feature
YoThemes Store (Change WhatsApp Theme)
Choose Who Can Call You (Call Blocker Feature)
Status Splitter Added (Split Long Videos to 30 Seconds)
Ignore Archived Chats
YoThemes Store Speed Improved
New Emojis Added
Now Hidden Chats Will Not Show in Calls Log
Vibration Feature for Hidden Chats Added
Now Reply Privately in Groups
Contact Picture Outside Message Bubble
On/Off your Last Seen, Count Unread Messages (YoWa Widget)
New Ticks
New Bubbles
And Much Much More…         YoWhatApp Download 7.99 APK
YoWhatApp Download 7.99 APK
So after all the discussion finally you can download YoWhatsApp 7.99 APK latest version from here. Don't think too much about choosing which one to download. All are the same with different Package names.
Package: (com.yowa) 
Package: (com.wa) 
Package: (com.yowa2)
That's it for this article! Don't forget to subscribe to website notifications! Follow us on Social Media @TechburnerTeam for latest tech posts and memes.