Feature Phone from Jio is now having support for Youtube App on KaiOS based smartphone Jio Phone 2 and Jio Phone. Youtube on Jio phone is now available on Jio Store. With this update of Youtube on Jio Phone, now we have the most popular social media apps like Facebook, Whatsapp and now the Youtube. Now with these popular social apps, Jio Phone 2 can give a serious threat to Android Phones in the segment.
KAI OS and Jio Phone
No one had the idea, how popular KAI OS could be before the launch of Jio Phone. Reliance launched Jio Phone last year in 2017 featuring KAI OS and now it has around 15% market share. With the popularity of Kai OS, they introduced these apps and now they know how popular Jio Phone is going to be. Knowing the fact, they introduced the Youtube App on Jio Phone. The App store Of KAI OS offers these apps and some games too. Even Nokia has launched a phone called Nokia 8110 with KAI OS.
After the launch of Jio Phone, the major concern was whether it will support these popular social media apps. But eventually, we got the facebook app on Jio Phone. Then with the launch of Jio Phone 2, we got Whatsapp support. And now thankfully, we are getting support for Youtube on Jio Phone. Jio already provides with all its applications like Jio TV, Jio Music etc. Now with the support of Youtube on Jio Phone, users get access to widely used video platform Youtube.
How to get Youtube on Jio Phone 2
Support for youtube on Jio Phone is available but how to get it on your Jio pHone. Well, you have to simply Download youtube on Jio phone from the Jio Store. chances are that you may not get the app. To get the download option of youtube on Jio phone, you have to update your phone. Follow these steps to get the youtube on Jio Phone:
Check the Jio Store whether the Youtube app is available
If you get the app, Download Youtube on Jio Phone
If you don't get the app youtube on Jio Phone, update your Jio Phone
Go to settings and Update your phone from System Updates
If you still don't get the youtube app, keep checking sooner you will get the app Youtube on Jio Phone.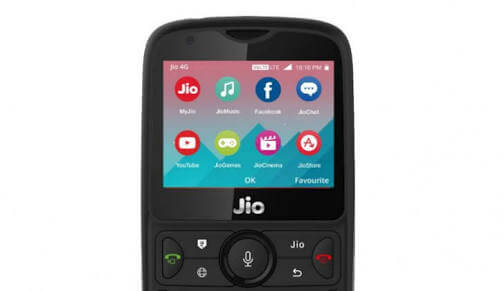 Jio Phone 2 Specifications
Jio Phone 2 is the successor to the last year's Jio Phone. It has 2.4 inches QVGA Display. There is a 2 Megapixel Camera on the rear and a VGA camera at the front, Jio phone 2 features Google's KAI OS which supports google assistant.  Jio phone 2 has 512 MB Ram and 4 GB internal storage which is expandable up to 128 GB via micro SD card.