Now, this is going to be one of the most interesting articles on our site. So today, I'll be covering 3 Amazing Mobile Photography Tricks that every passionate photographer should know about. Use these simple photographic tricks in your day-to-day photographic session, and produce some amazing creative pictures. You can also, share your images with our Instagram handle to get featured. So without any further due, let's begin.
3 Amazing Mobile Photography Tricks
Shutter Speed Trick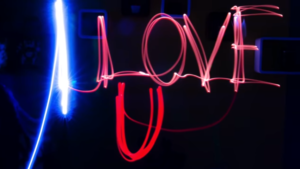 Most of the photographers are already aware of what shutter speed is and how useful it is. This picture is taken by one of our followers and they tagged us in the picture. So if you're also excited to know how to click that picture with that phone, then keep reading. It's quite a simple trick and gives wonderful results. All you need to do is, set your ISO to the lowest as possible in your device. To click a picture like this, make sure your room lights are completely turned off. Set your shutter speed to 20-30 seconds. Then start drawing in the air by using a source light. Trust me, results are really awesome, as you can see in the above picture. You can wish your friends a happy birthday or make your girlfriend happy by sending it to her.
CD Reflection Trick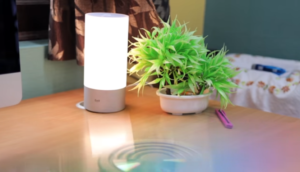 Actually, photographers use a prism for this trick. But a CD also works fine, it's a cheap method to get a really awesome effect in pictures which is quite typical to make in Photoshop. All you need to do is cut the CD symmetrically and then place it under your camera lens. The results you can see on the camera screen. It really works amazing, but if you're a pro photographer and you didn't know about it. Then I'll suggest you to go with a Prism, that's what really passionate photographers use.
Diffuser Trick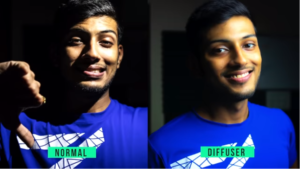 Again, photographers are already aware of all these tricks. I'm writing this for all those who don't know about it. A diffuser is a cheap gadget which you can use to diffuse the natural lights and click beautiful pictures with it. The results are clearly visible in the above picture. All you need to do is attach a diffuser in front of your phone camera and you're all set to take good quality pictures as above. But still for those who don't want to buy this gadget, can use a cheap method. For this, you need a LED bulb and wrap a white plastic bag around it. You're done, you got a cheap homemade diffuser.
So these were 3 Amazing Mobile Photography Tricks. If you enjoyed reading this article if you did then show your love in the comments section. Also, comment your favorite trick from the above one. For more quality tech content, make sure to ring notifications of our website and YouTube channel too.