Have you got the first beta version of Android Q and are sick of the glitches that this beta version offered. Then you ought to see and test the Android Q beta 2 version because it has a smoother UI and updated plus new features of Android Q beta 2. Google has rolled out the Android Q beta 2 version quite fast and it is really good. In this article, we would tell you about the new features of Android Q beta 2, so stay tuned!
Android Q Beta 2 Features:
Control Seek Bar from the Music Notification
For a person like me and for sure for many others who listen to music a lot on their phones, this is going to be one of the important features of Android Q beta 2 version. I always want to control  the seek bar from the notification panel when I am stuck on some lyrics and in this Android Q beta 2 version they have offered a Seek Bar on the music notification(Thank God!)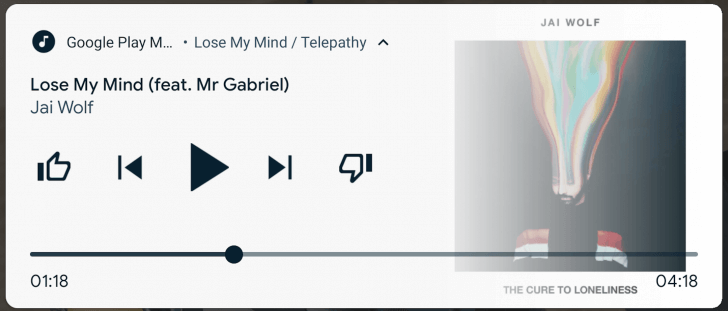 An assistant for your Notification
Sounds a bit weird, doesn't it? It is more like a talkback or text to speech for notifications. It would read out all the notifications whether they are confidential or spam. This has also got the ability to modify or dismiss notifications. You can choose from options of voice. This, if further developed could be great.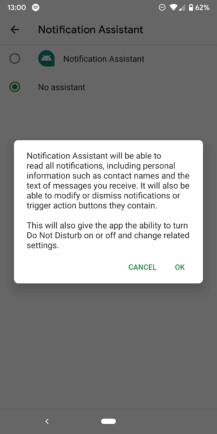 Know which Wi-Fi network is the stronger and connect to it 
The top of the settings app in the new Android Q beta 2 version suggests you the best 3 Wi-Fi networks in your area so that you can surf the web without any hassle. Know which connection is good for you and this is definitely one of the great features of Android Q beta 2 version.
Dual Sim Support (for Pixel 3)
The new version also has enabled the support for dual sims in the Pixel 3. You can enable it from the settings and you'll be able to see the network signs for 2 different sims. You can assign data, call, and text to these 2 sims. One for data at a time.
Customize According to your habits and choice!!
Customization has been an aim for Android Q. From the first beta version, a lot of customisable themes were available. Most importantly, you can customize a few things this time too. The direction for the swipe gestures can be customised as well as the icons in the settings app. Customizable, isn't it?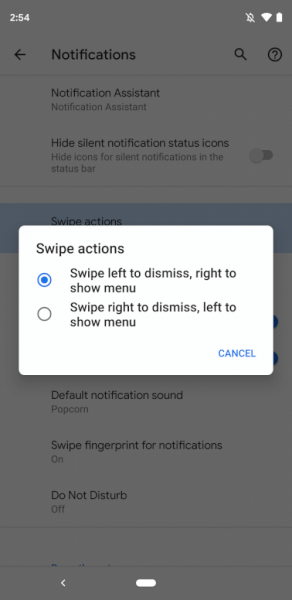 No notches in the screenshots you take
This was a problem in the previous version, that there were notches in the screenshots(notches are everywhere now!) and not those as always rectangular edges. They fixed it now. The screenshots will now look as you took them. Those perfect screenshots!!
Gesture controls are better now
Gesture control lets you roam through your apps with the small button or pill, as they call it. But earlier this feature let you go into the recent 2 apps only. Now with this update, you would be able to visit the apps in the order you opened them so that you are never less on multi-tasking.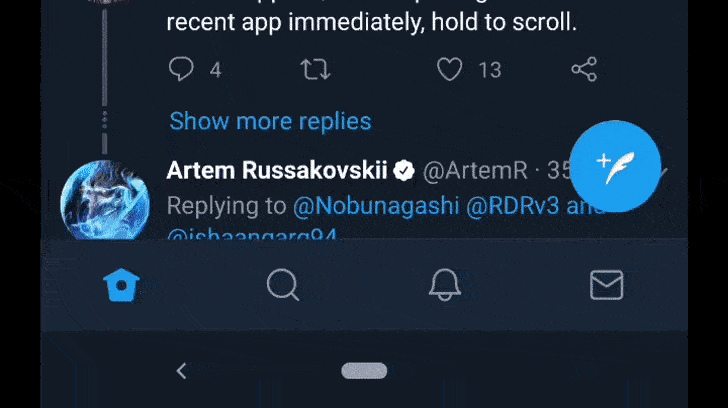 More new features of Android Q beta 2 version
Some more updated and new features of the Android Q beta 2 version are-
Better sharing menu allows you to preview whatever you're sharing.
On the always-on screen, you would be able to see the name of the currently playing songs as the clock has been shrunk for it!
You no longer have to go to settings for your volume controls, you can find it in the Volume Toggle menu.
The notification bubbles have got smoother and better.
Verdict
The new version still has bugs but this is the beta version and the stable version would definitely do better because it is Google, and they are always improving. Hence, a few bugs might be ignored. Until then, Good Bye 🙂
(Source)