In a surprising move, Apple and Qualcomm have put an end to their legal troubles. Both companies have been involved in a number of lawsuits over the past few years. After a lot of back and forth of accusations by both parties, Apple have finally settled. They have agreed to a payment of an undisclosed amount to Qualcomm. Since the beginning of the strife, Apple have been reliant completely on Intel's LTE modems for iPhones. Currently, Qualcomm are virtually the only player in the emerging 5G sector. Now that the two companies have set aside their differences, Apple can finally use Qualcomm's 5G modems in their next-gen iPhones. Read on and find more details about what lies ahead for the companies.
About The Dispute
Contrary to how it might sound, the dispute is not about processors. It is about modem chips that carry the signal to and from the devices. Modem makers license their technology to OEMs for a certain set royalty per device. Qualcomm make nearly a quarter of their revenue via licensing agreements. They have agreements with more than 300 companies worldwide. Qualcomm licence their patented technology with companies for their modem chips. The whole debacle transpired when Apple accused Qualcomm of overcharging for their patented technology.
The Lawsuits : A History
Apple sued Qualcomm in early 2017 over overcharging for licences and being partial to OEMs. Qualcomm hit back with two separate lawsuits. They accused Apple of portraying Qualcomm chips as inferior to Intel's in one lawsuits and of stealing trade secrets in another.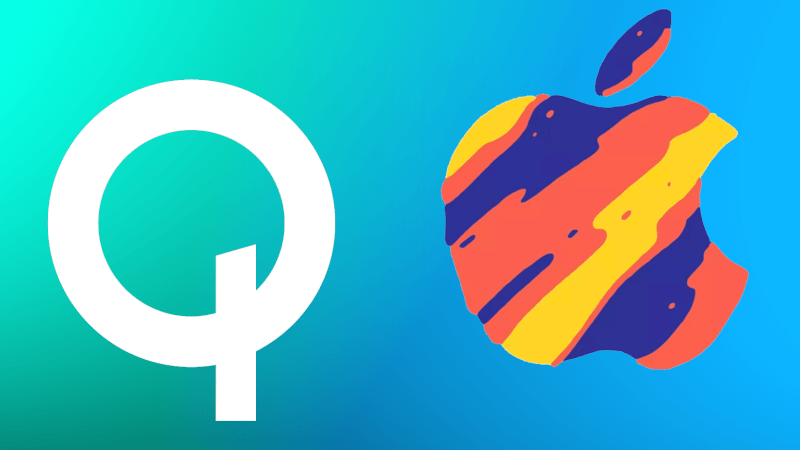 What ensued was a complicated chain of events. Qualcomm were fined in some parts of the world, while Apple were banned from selling their older devices in Germany and China. As a result of the lawsuits, Apple have had to use Intel's modem chips in their recent devices. However, it has been proven that Qualcomm's modems are actually a bit faster than Intel's. Therefore, it is good news for the consumers that the two companies can work together again.
The Reason They Settled
In 2019, 5G is the name of the game. Major smartphone makers are trying to distinguish themselves by releasing 5G smartphones. Samsung are already doing it. Oneplus have announced their 5G device. Huawei are in on it. Many more are on the way. But Apple have been behind, to say the least. It has been speculated that they won't release their 5G iPhone before 2020. And all of this while only using Intel's modems. However, Intel recently announced that they are abandoning their 5G project. It makes Qualcomm Apple's only choice for 5G technology.
It's All About 5G
Now that only Qualcomm's is the only gate with a 5G bouquet open for Apple, they had no other option. For a 5G iPhone to be possible, they had to settle. If they do not work on 5G now, it could be too late. And iPhones have been notorious for being late on the latest mobile features. But 5G isn't just a feature, it is the next generation of internet technology. So Qualcomm is the only way for iPhones to get 5G. However, this does not mean that Apple will be solely dependent on Qualcomm for all of their chips. They are well on their way to making their own chipsets, akin to Huawei's Kirin.
But for now, the companies have decided on a six-year long licencing agreement, which is extendable by 2 years. They have also reached a chipset supply agreement. The future of iPhones and 5G looks a little brighter now.
Source 1 | Source 2 | Source 3 |