Two years after being launched for PC and a bunch of consoles, Battle Chasers: Nightwer is going to be available for Android later this summer. It is a turn-based Role Playing Game that has got massively popular since its release in 2017. Based on the Role Playing Games of the '90s, Battle Chasers: Nightwer is nothing short of a dose of nostalgia. The game was released for Nintendo Switch in 2018.
Battle Chasers: Nightwer – Portable Beauty
Since the game is reminiscent of '90s classics, it is only fitting that a game inspired by very low sized game to be extremely portable. Initially, it came for PC, Mac, PlayStation and XBox. But last year, Handy Games released it for Nintendo Switch. Since then, mobile release of the game has been heavily anticipated.
The game-play involves your RPG team of six heroes in battling through a number of dungeons. You need to apply your skills in battles and also while in the dungeons. As Battle Chasers is already out for Nintendo Switch, it should run smoothly on Android as well.
Battle Chasers: Nightwar  For Android: All We Know
Although the date of the release hasn't been revealed by Handy Games, it has been made clear that the game will be available on the Google Play Store as a premium purchase. It will be available on the Play Store for $9.99 this summer.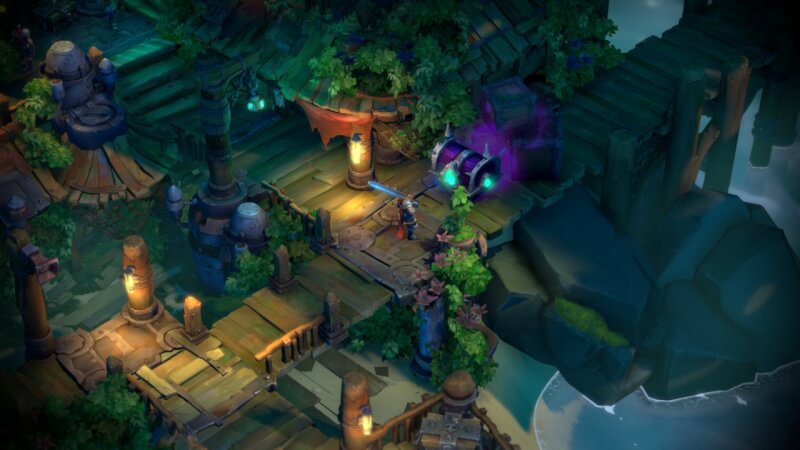 The Anticipation & More
As the game's release comes closer and closer, the anticipation among fans, especially those who have already played it on PC or consoles is going to increase fast. In this day and age of PUBG Mobile, it will be interesting to see how this game fairs. Also, Call Of Duty is going to available for Android soon. These plethoras of games jumping ship from PC/Consoles to mobile is going to make the gamer community really happy.