Live Wallpapers are one of those things which gives an Awesome Look to your Smartphone. Although it drains the battery faster, still everyone wants to use these Wallpapers on their Device.
In Google Play Store, if you Search "Live Wallpapers", you will see a lot of these Apps but they won't give you those which we've Handpicked for you. So are you ready to Check Out our Collection of Best Live Wallpaper Apps for Android?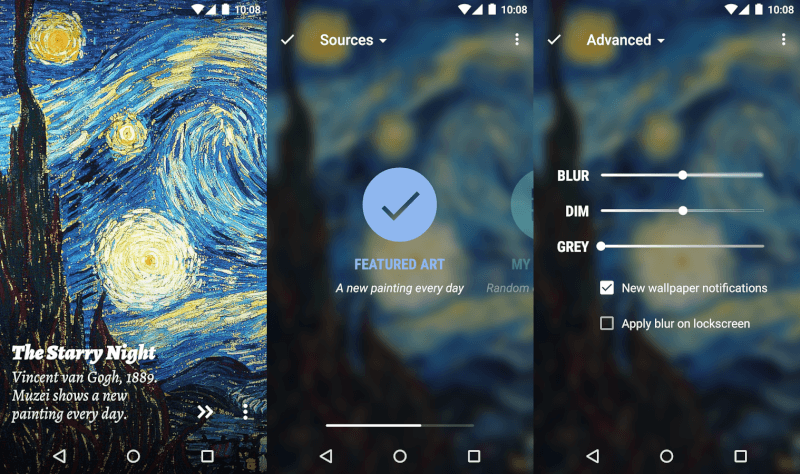 List of Best Live Wallpaper Apps for Android
1. 3D Wallpaper Paralax
If you love 3D Patterns then you can check out this App. It has a Huge Collection of Best 3D Wallpapers out there. It also supports Holographic Wallpapers. This App will also help you get Noticed in your Friend Circle too. 😛
Link – Download Now
2. Rainpaper
Now this one is Savage. This one will make your Phone Rain. Cool Right? Well, jokes apart, this App is for the situation of Rains. Sounds Cool right? Why not Download it then?
Link – Download Now
3. Holo Droid
Do you love Holographic Designs i.e Modern 3D? Then the Wallpapers of this App is for you. Download and have a look at them.
Link – Download Now
Read More – MIUI Without Ads Is Going To Be Launched Soon – Be The First One To Use It
4. Particle Live Wallpaper
Wallpapers with Micro aka Small Objects are always very cool. We just love these Wallpapers which are made of Dotted Objects. Why don't you also check them out?
Link – Download Now
5. Wallopp
In love with Loopy Designs? Or do you love to fix loops? Now you can do it from your Wallpaper itself. Walloopp App has a Huge Collection of Loop Wallpapers which you can use on your Phone. Why don't you Check Them Out?
Link – Download Now
6. Amoled Live Wallpaper
Are you frustrated because your Phone doesn't have an AMOLED display? Do you wonder how it feels to have an AMOLED Display? Well, will there be any problem if you use a Wallpaper to make your Phone's Display Amoled? Then this App is for you. Check This One Out Now…
Link – Download Now
That's All for Today Folks. Do try these Apps and let me know your Experience in the Comment Section below. Good Bye <3