Nowadays PUBG is the Most Played Mobile Game in India. But the Sad part is that the Game is not yet Well-Optimized for most of the Phones. But there are a few best phones under 15000 rupees which can actually handle the Game like a Charm. All the Phones Costs between 10000 to 15000 Rupees.
So here's a list of Best Phones Under 15000 Rupees which are Chosen by Experts and has awesome Processor, RAM, Storage and GPU. Let's Check Them Out…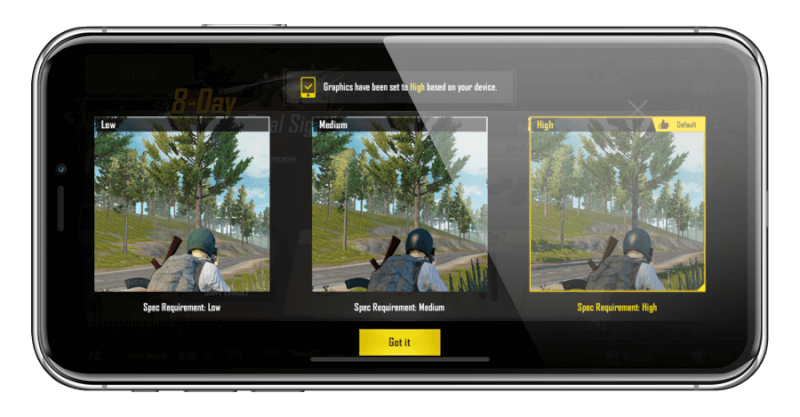 Xiaomi Redmi Note 7 Pro ( Rs 13,999 )
This one is Xiaomi's latest Budget Level Flagship Phone. This Redmi Note 7 Pro is the Best Budget Phone till now. It has a Snapdragon 675 CPU paired with an Adreno 612 GPU. This Phone's 6.3 Inch FHD+ Display works like Charm. Also, it has a 4000 mAh Battery with Quick charge 4.0 Support so that you will never face Low Battery. Xiaomi themselves claim that this Phone can run PUBG in HD resolution. So get ready to get the Chicken Dinners in Full HD.
Asus ZenFone Max Pro M2 ( Rs 11,999 )
This Phone from Asus can also handle the game like a Charm. Asus ZenFone Max Pro M2 has the Snapdragon 660 SoC paired with an Adreno 512 GPU. The 6.26 Inch FHD+ Display of this Phone has Awesome Graphics. 5000 mAh Big Battery of this Phone ensures that You Never Go Off Gaming. Although By Default, the Resolution in PUBG will be Set to Medium, you can Change it to HD and Play without any kind of Lag.
Realme 2 Pro ( Rs 12,990 )
This was the most debated Phone at the end of the year 2018. Realme shocked everyone by launching its Realme 2 Pro. When everyone was busy talking about the Features of the Redmi Note Series, Realme did its debut in Flagship Level Mid-Range Category. This Phone has a Snapdragon 660 SoC with Adreno 512 GPU. It's 6.3 Inch Display is the Best Display according to the Users. So you can enjoy your favorite Game in Awesome Visuals.
Redmi Note 6 Pro ( Rs 10,999 )
Well, Xiaomi's Phones are Very Good at Gaming. Redmi Note 6 Pro, No Doubt, is Awesome at Gaming. It also has a Snapdragon 660 SoC with Adreno 509 GPU. It can run PUBG Smoothly is Medium Settings. But we have tried to Push it's Limits and Played PUBG in HD. It was able to Run it Quite Smoothly.
Xiaomi Mi A2 ( Rs 11,999 )
If you love Android One aka Stock Android, then it is for you. Although the Phone is quite old, it can still run PUBG Smoothly. The reason is that it has a Snapdragon 660 SoC and Adreno 512 GPU. Also being a Stock Android Phone, it doesn't have too many Bloatware. Xiaomi Mi A2 has an Awesome Crispy Display. So you can expect Very Good Visuals from this particular Device.
Realme U1 ( Rs 13,499 )
In the Mid-Range Segment, Realme is actually doing a Great Job. Most of it's devices are able to run PUBG Smoothly. Realme U1 is not exceptional. This Phone packs with MediaTek Helio P70 Octa Core Processor bundled with Mali-G72 GPU. Also, the 6.3 Inch Display of this one is FHD+ LTPS LCD Display which won't strain your eyes. So are you ready for the Chicken Dinners with this Phone?
That's All for Today Folks. I will see you in the Next One. Till then, Press the Bell Icon and Allow Notifications so that you can get the Notifications when we put a new Story. Love ❤️ – Tech Burner