MIUI Without Ads is Launching Soon! Are you Shocked? Well, every Xiaomi/Redmi User is Stressed up with the Ads Shown on their MIUI. So, every Mi user wants to get rid of this. Although many users have already complained about this issue with Mi Officials and even the CEO Manu Kumar Jain. Still, they ain't agree to Disable Ads in their Offical Free System UI. But according to our sources, there is a rumor about a Latest Update of MIUI is to be launched without Ads in the UI. Although the source is not loyal, if it actually happens, the users will be highly benefited.
What Actually Happened?
Since Mi users are frustrated with the Ads on the UI, one of the users has shared a Self-made Image saying that "MIUI Premium is Going to be Launched at Rs 199 Per Month." Well, let me clear everything about it. All the Details Listed in the Leaked Image is actually Fake. So don't think that Ads will be gone in the Next Update, it'll be there till the End of The World 😛. Jokes apart, look at the Photo shared by the Frustrated Mi User.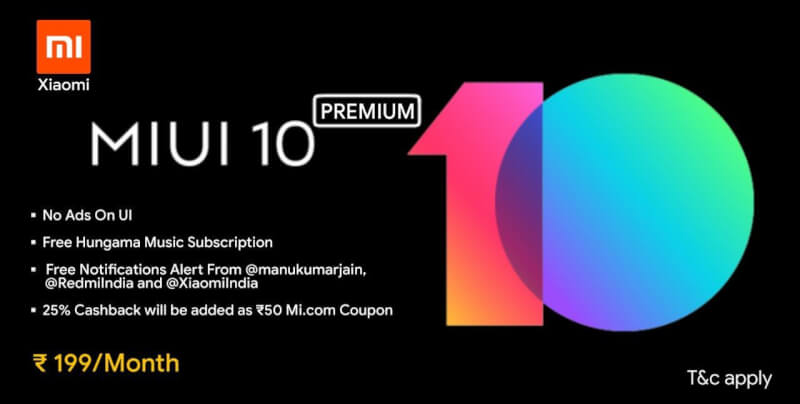 Read More – IPL 2019-Watch IPL Live on Hotstar app on your Mobile!!!
Lol, are you also Surprised?🤣 Let's Discuss the Features Mentioned in the Photo.
Featured of the MIUI Without Ads Version
Most Importantly – No ADs on UI. Users will do Party after listening to this

🥳

Free Hungama Music Subscription – LOL, I think Mi Pressures Users to do this all the time

😧

Unlimited Notifications from Manu Sir – Now this is out of the world

😂

25% Off in Mi.com – Like Seriously bro?

😱
Well, jokes apart, let's actually get into this fact. Xiaomi should actually stop Showing their consumers Ads on their Official UI. LIke a user doesn't buy a Phone to see Ads from the OEM right? So this should be taken care of.
Anyways, that's all for today. I hope this made you laugh. Leave a Comment if you liked it. Till then, Good Bye. See You in the Next One. 💖