NVIDIA RTX Series Graphics Cards are the best Cards available in the market right now. This Series of Cards handle all the AAA Titles Flawlessly. Although they are a bit costly, they deserve to be value for money products. However, while talking about Gaming Accessories and Games, we must talk about Minecraft. This game has become so popular nowadays that most of the Gamers are Playing and Streaming this on their Channels. This one also attracts a lot of audiences as the game is too much exciting. However, this time NVIDIA has launched a new version of Minecraft which will be compatible with RTX Based Graphics Cards which will Boost the Gameplay. Check out below to Download Minecraft RTX Beta Update for Windows 10.
What is Minecraft RTX Beta?
Minecraft is a Sandbox Video Game which was developed by Mojang. This game is more like a Cartoon in this era of 4K Games. Still, the game has become quite popular due to its Story and Missions. As Minecraft become so much popular, NVIDIA Decided to Sponsor the Game and make this Fully Compatible with NVIDIA RTX Series Graphics Cards. Which means that you can play this game in 4K HDR Resolution if you have an RTX Based Graphics Card. Have a look at the Minecraft RTX Beta Features below.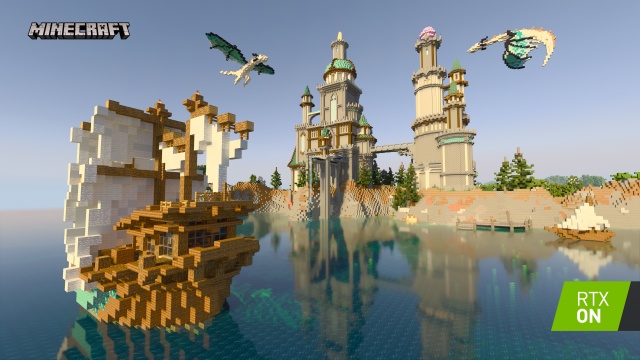 Minecraft RTX Beta Features
As you already know what is Minecraft RTX Beta, now its time to know the Minecraft RTX Beta Features. There are only a few improvements if you count by numbers, but they are those which makes the Game run on a High FPS and Great Image Quality and Rendering.
Fully Path Traced Rendering – A computer graphics Monte Carlo method of rendering images of three-dimensional scenes such that the global illumination is faithful to reality.
Physically Based Rendering – An approach in computer graphics that seeks to render graphics in a way that more accurately models the flow of light in the real world.
DLSS 2.0 – This is NVIDIA's AI-based upscaling algorithm that uses dedicated Tensor cores on RTX cards to boost FPS without reducing image quality.
6 New Worlds – RTX by Dr_Bond, Color, Light and Shadow RTX by PearlescentMoon, Crystal Palace RTX by GeminiTay, Imagination Island RTX by BlockWorks, Neon District RTX by Elysium Fire and Of Temples and Totems RTX by Razzleberries.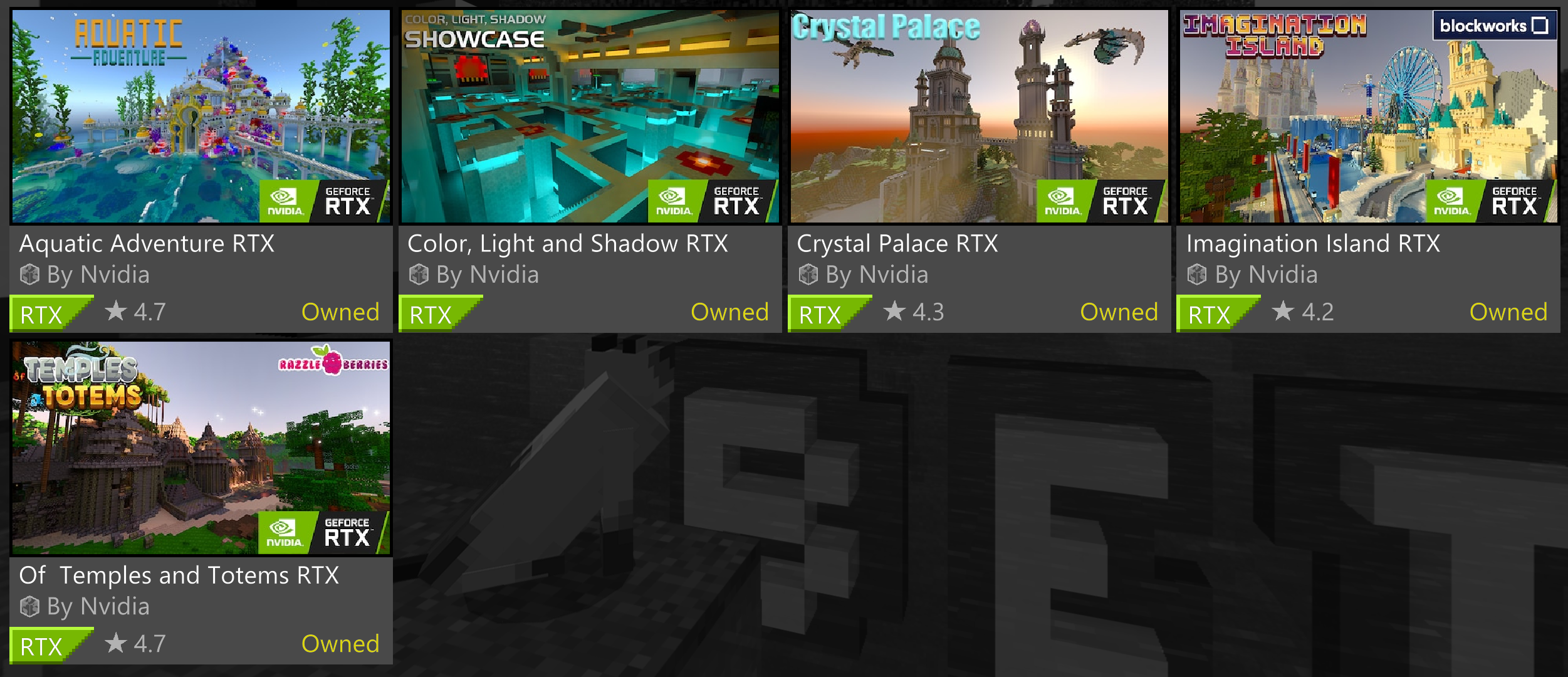 Minecraft RTX Beta System Requirements
Before we proceed to how to Download Minecraft RTX Beta, let's discuss the System Requirements of the same so that you won't face any errors after Downloading the game.
GPU – NVIDIA GeForce RTX 2060 (Minimum)
CPU – Intel Core i5, or equivalent (Minimum)
RAM – 8GB (Minimum)
Storage – 2GB (Game with all worlds and resource packs)
Operating System – Windows 10 64-bit
How to Download Minecraft RTX Beta?
So, here is the most exciting part. Just have a look below to know how to download Minecraft RTX Beta and Play on your RTX-based Beast…
Firstly, Install Xbox Insider Hub App from Windows Store, also make sure you are above 18 years 0ld
Now Open the App and Click on Minecraft for Windows 10 and make sure you've already bought the basic Minecraft.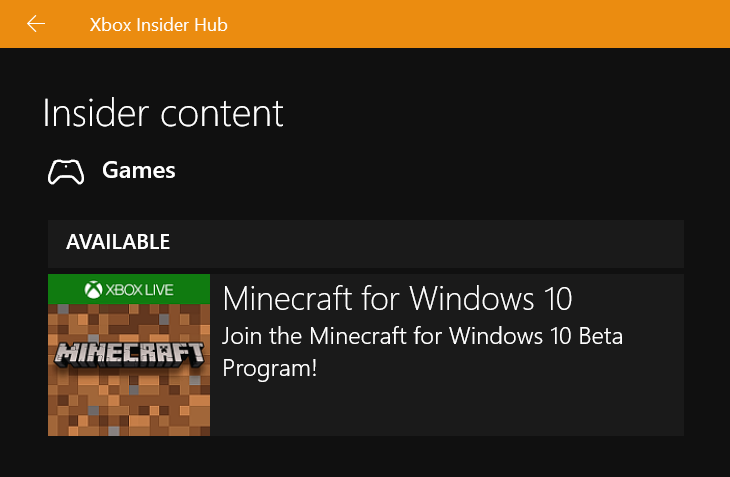 Click on the Join Button
After that, a new Button as Manage will appear, Click that.
You will see two options, Click on Minecraft for Windows 10 RTX Beta.

Finally, Click on Done, and the System will Update Minecraft to its Latest Version with RTX Support.
How to Install Minecraft RTX Beta?
There is no Dedicated Installation process on How to Install Minecraft RTX Beta. When you click Done on the Store Page, the System will automatically download and install the game on your computer, and you'll be able to play the same.
So, are you going to Download the Game on your PC? Let us know in the comments below. Till then – "Stay Home, Stay Safe."