Using the right apps can enhance your smartphone experience to a great extent. Good apps can turn a regular user to a power user. With millions of apps on the Play Store, it is very tough to find the ones that every one of us should use. But worry no more, we've got you covered. Here are the top apps you should try and boost your experience :
AR Plan 3D / Moasure
All of us have to measure things from time to time. But most of us never carry a measuring tape all the time. That's where these apps came into play. These apps let you measure objects using your phone's sensors.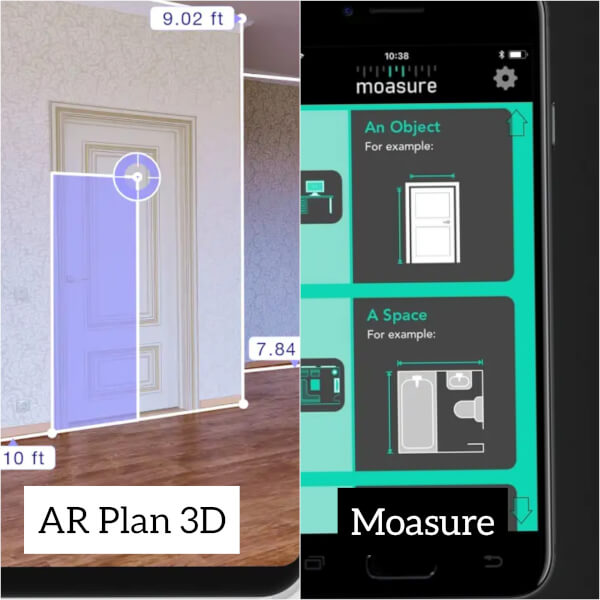 AR stands for Augmented Reality, and this app AR Plan 3D is using the phone's camera to measure objects. It lets you measure in both imperial and metric units. As per the name of  AR Plan 3D, this app is helping users to plan the architecture of houses, among other things.
The Moasure app uses your phone's motion sensor to measure how big or small the object is. It requires that the phone is put at the initial and final points of the object and it gives you the distance between the points.
Of course, the measurements aren't always very accurate and a real tape is needed for precision. But, for an approximation date both the app could is really helpful, at the same time it will save your time too.
Read more: MIUI 11 Features, Release Date, Eligible Device, Xiaomi User check it
Neoline / ZentaLED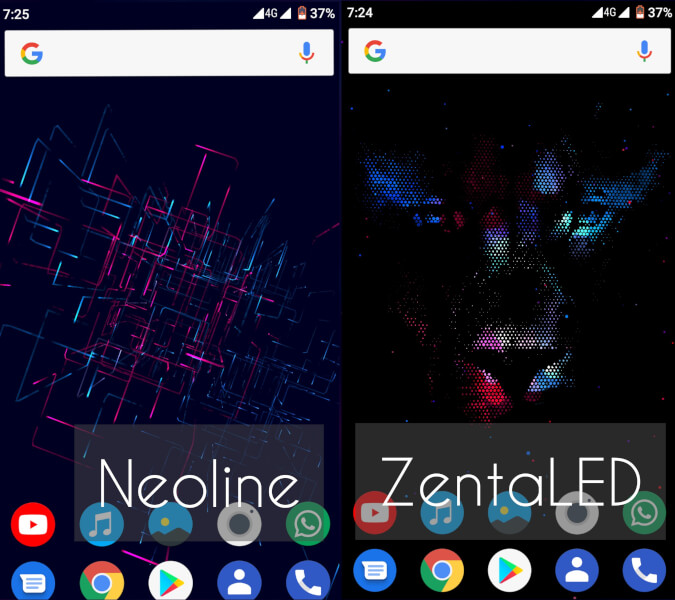 ZentaLED and Neolite are two very impressive live wallpaper apps made by the same developer. These apps have great live wallpapers which respond to both touch and motion of the phone. The motion is detected by the phone's gyro-sensor. This makes for a very futuristic looking neon-style home-screen. You need to use the wallpaper to witness the effects. More options are available in the premium versions, but the free versions are good enough for a bit of a change.
 Hotspot Shield
Hotspot Shield is a VPN app that ensures your safety and privacy on the internet. You can use it with your mobile data and Wi-Fi. Some open Wi-Fi spots have been notorious for privacy issues. That is what Hotspot Shield aims to protect you from.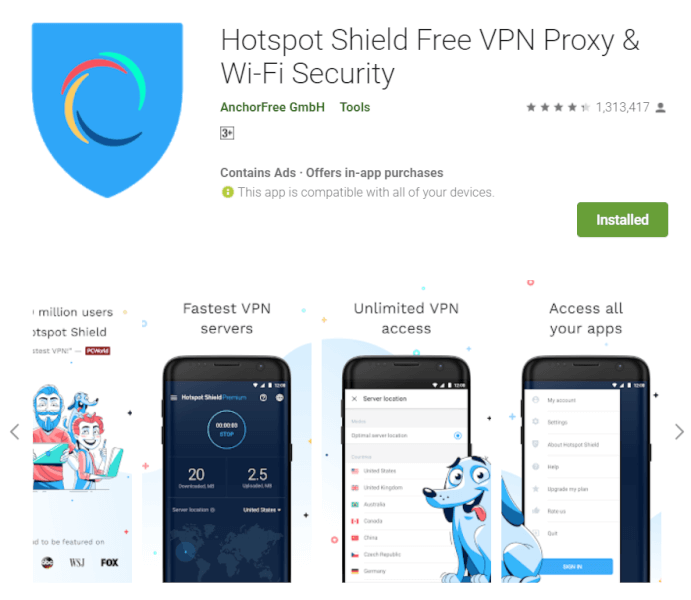 Also, You can streamline the VPN usage per app, which most VPN apps do not allow. The interface is very simple. There is a free and premium version of the app. The free version has limited features and servers with some ads. The premium version unlocks all the features and gives you maximum protection.
Download Hotspot Shield here
VHS Camcorder
This app is nothing short of a shot of nostalgia. It lets you record videos in the classic VHS style. The 4:3 aspect ration only complements the effort with the timestamps and glitches. The zoom in and out effects look mechanical, just like the camcorder videos. You can also take portrait videos and use your selfie camera. The free version allows for 20 seconds of videos to be taken. The premium version rids this limit off. It's an app definitely worth trying.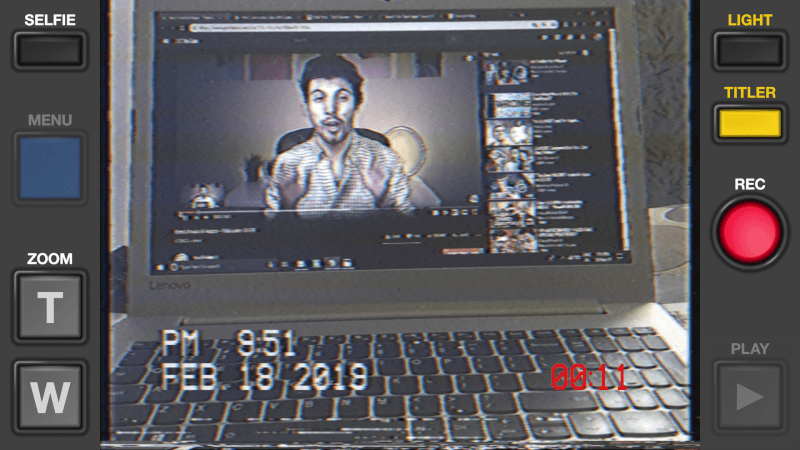 Download VHS Camcorder here
Hashme / HashFun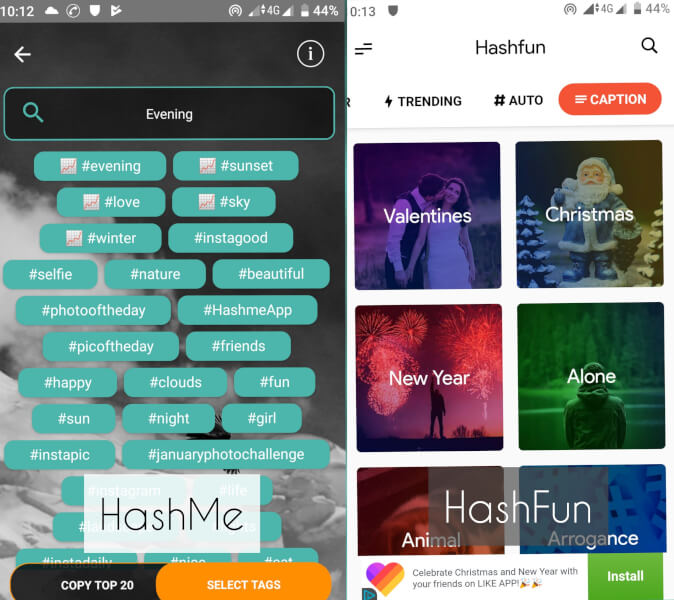 We live in an Insta-world. So it only makes sense to have an Inta-assistant. HashMe and HashFun are two of the best hashtag generating apps. They give you the hashtags that are trending so that your pictures can reach a large audience. You can choose a keyword to generate related hashtags. HashFun also lets you generate hashtags according to your picture. Captions are available, too. If you want to up your Insta game, give one of these a try.
ActionDash
Android 9 Pie came with a very important feature called digital wellbeing. It lets you know how much you've used your phone, which apps you've used for how long and much more. All of this is so that you can take control of your time. However, not all phones have Android 9. That is why you need ActionDash. This is basically the Digital Well-being for all Android Phones. The interface is similar and so is the working. Use ActionDash and take back control of your time.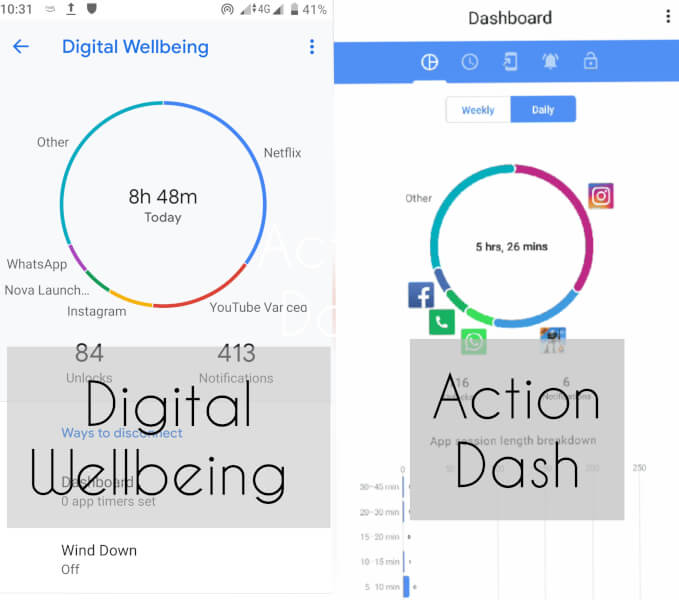 Download ActionDash here.