In 2016, UPI ( Unified Payment Interface ) was introduced for the first time. But in recent times, hackers are using the UPI enabled apps to steal your personal data. An App named "AnyDesk" is taking all the permission from the Phone and then stealing the data. RBI has released a Legal Notice to ban the App.
What is AnyDesk App?
You may have heard about TeamViewer. AnyDesk is also the same type of App. It helps you to Remotely Access any other Device. You may think that this is a good app. But, the Mobile Version of the App is actually stealing money from the users who are installing it on their Phone. Do you know how does this happening?
How is The App Stealing Data?
According to News Sources, after Installing the App, it is asking for some Permissions. As soon as the user is Allowing the Permissions, if the user plays with the App, all the Money from his Connected Bank Account is Debited in seconds. All this is happening through the UPI Apps of the Phone. But after knowing about the fraud, RBI is trying hard to Remove the App ASAP, otherwise, it will steal all the data.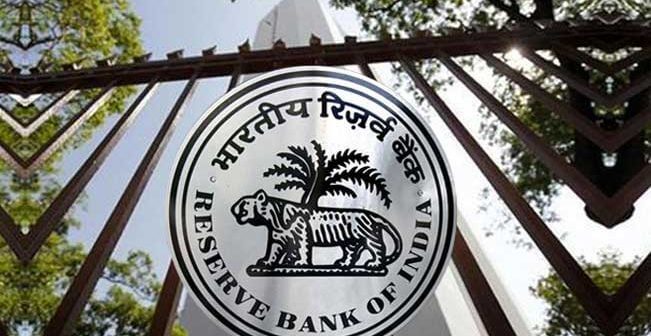 Read More: Doing "Netflix and Chill" with Friend's Account? This new AI Software will be your rival then
Steps Taken By RBI
RBI has released a Stay Order on 14th February regarding the App. Also, it has warned other App Developers about the fraud. Take a look of the Notice by RBI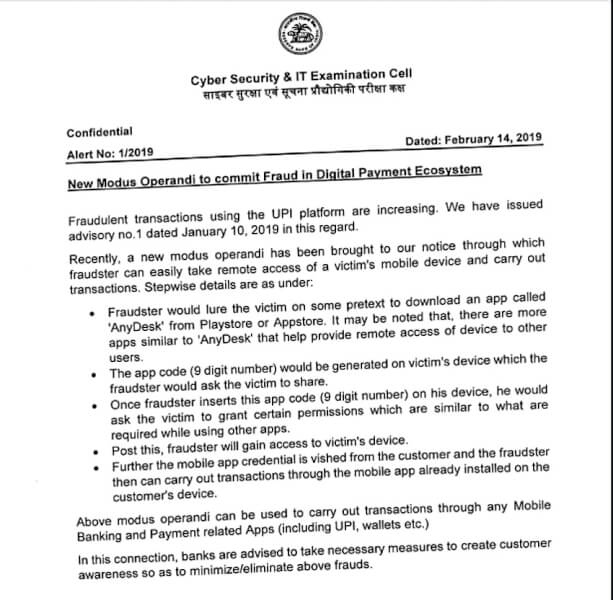 How You Can Save Yourself From The Frauds?
Never Install Banking Apps From Unknown Sources.
Never Share your mPIN of Payment Apps.
Never Share your Phone to Others for Transaction Purposes.
Never Ask Others to Pay Using your Phone.
Never Share OTP and CVV Number with Others.
That's All For Today Folks. We Think that our little Information can help you to save your Money. Please Hit the Bell Icon to get Notified About Our Posts. Thank You. 🙂