MIUI 10 is quite functional, super fast UI, which provides smoother and snappier performance. MIUI 10 comes with navigation gestures for a fullscreen experience. Recent apps show vertically in MIUI 10 and the fluidness of this UI is amazing. Now, Xiaomi users are waiting for the new MIUI as MIUI 11 release date is near. We have shared the list of devices getting MIUI 11 in this article.
Now let's talk about the upcoming software update for Xiaomi and Redmi smartphones. We do not have official information about MIUI 11 release date, but the company has reportedly started work on it. The new OS will have a smoother and better UI and we can expect design changes in Icons with better animations and some new MIUI 11 features. Also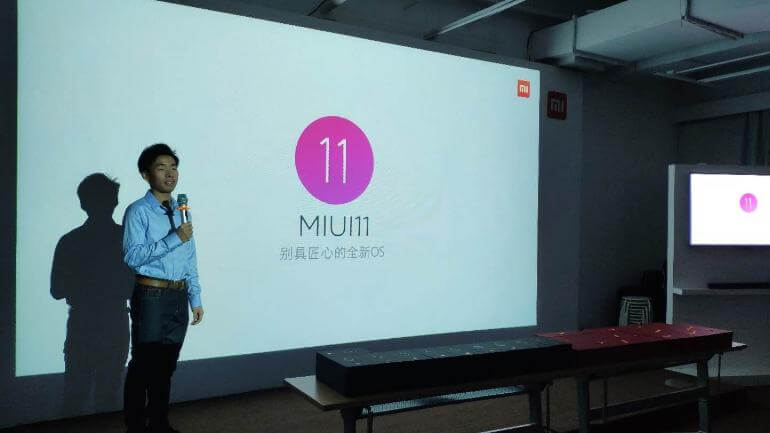 MIUI 11 Features – What We Want
We can expect a feature similar to the "Digital Wellbeing" in MIUI 11 which is going to based on Android 9.0 Pie.
One of the major problems of MIUI 10 is Ads. The UI shows a number of ads. We really want Xiaomi removes all the ads, especially from the UI in upcoming MIUI update.
New and Unique MIUI should be bloat free because we all love a clean user interface like the Stock Android.
MIUI lacks app drawer, but POCO Launcher has. So we want the POCO Launcher as the default launcher in MIUI 11.
The latest MIUI 10 beta update brings Dark Mode to some system app. Definitely MIUI 11 will come with native Dark Mode support.
MIUI 11 would be optimized for the foldable smartphone like Xiaomi Mi Dual Flex or Mi Mix Flex.
Some report suggested that an update of MIUI 10 enabled Camera2API in all Xiaomi smartphones. Camera2API is important to install Google Camera. It will be super cool is MIUI 11 comes with Pre enabled Camera2API.
List Of Devices Getting MIUI 11
Mi Series
Xiaomi Mi 9
Mi MIX 1, MIX 2
6X, Mi 6
5X, 5c, 5s, 5s Plus
Max, Max 2, Max 3
Mi Play
Mi 8
Note 2, Note 3
Redmi Series
Redmi Note 7, 7 Pro
Note 6, Note 6 Pro, Redmi 6, 6A, 6 Pro
5 Plus, Redmi Note 5A, Redmi Note 5, 5 Pro, Redmi 5, 5A
4, 4A, 4X, Note 4, Note 4X
3S/3X (3S Prime)
S2 (Y2)
All these smartphones most probably it is going to get the new MIUI update.
MIUI 11 Release Date
As we told above MIUI 11 is currently in the developmental stage, so probably it will take a few months to roll out the update. MIUI 10 was unveiled in June 2018 and we can expect that it will unveil around June this year.
We keep updating the list of devices getting MIUI 11. Stay tuned with us to know more about MIUI 11.