Portal and Portal+ are new video-calling devices by Facebook which makes it easier to connect with friends and family as claimed by Facebook. Although there are many debatable situations arising with the launch of the original Portal, here is Facebook, launching the successors proudly. The old-gen Facebook Portal in India is available via Amazon.in with the device shipping in 1-3weeks.
In brief, all the models of the Portal family are made by the vision of making video calls more popular and easier. With a completely separate device, it makes a faster learning curve for any layman to learn and adapt to video-calling. Facebook Portal in India comes with a 10-inch 1280×800 display. Nonetheless, if you want a more seamless experience, the Portal+ is there with a 15-inch 1920×1080 display.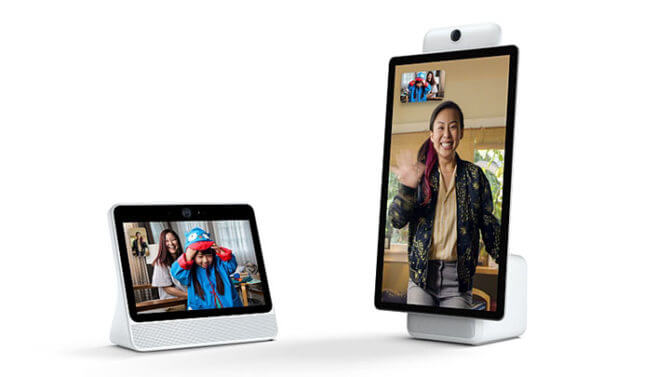 Facebook Portal in India Features:
Facebook Portal's built-in Artifical Intelligence uses what Facebook calls as Smart Camera. In action, it automatically pans and zooms to keep everyone in the frame. Added to that, there is support for Smart Sound which focuses the location from where the sound is coming even in motion.
Connects with your Facebook account and thus even if the other party doesn't have a Facebook Portal, he/she can receive it in the Messenger app in Android/iOS.
Facebook Portal activates by a voice saying "Hey Portal" and calls any contact. Facebook Portal in India has Amazon Alexa built-in, so whatever Alexa can, Portal can. Be it answering general questions, setting timers or controlling shopping carts, Portal does everything. Also, recently Alexa got Hindi support for India.Read More: Redmi K30 leaks.
There is support for physical Camera and Microphone off buttons in the new Portal which isn't available in the old-gen Facebook Portal in India. Instead, it uses external covers. Also, you can set up a 4-12 digit passcode.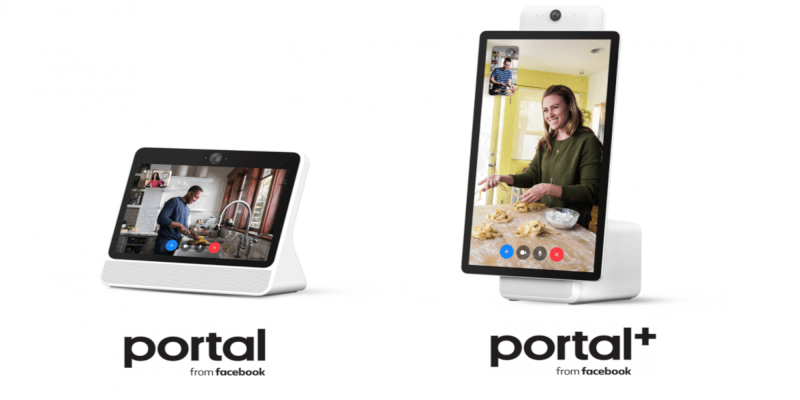 You can not only just do group video calls but also do other shared activities. Facebook partnered with Spotify Premium, Pandora, and iHeartRadio, as well as Facebook Watch, Food Network, and Newsy — with  CNN on the way. Although, Facebook Watch and Spotify are supported seamlessly only in the Facebook Portal in India.
With Story  Time, Facebook Portal uses sound effects and AR to transform the user's face and voice into a story's character for distant parenting.
Superframe uses the device as a digital photo frame and provides birthday reminders, to-do lists, and shows close contacts.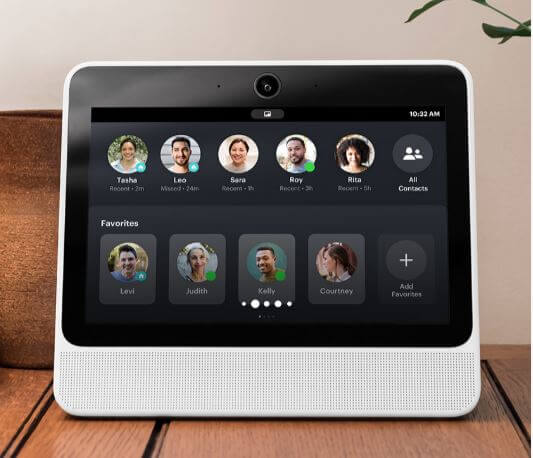 Facebook Portal in India Privacy and data policy:
Facebook does not listen to, view or keep the contents of Portal video calls, so this information cannot be used for advertising. In addition, Portal video calls are encrypted, so the calls are secure.
Like other voice-enabled devices, Portal's microphone sends voice commands to Facebook after hearing, "Hey Portal." Portal's voice history can be deleted in the Facebook activity log.
Smart Camera and Smart Sound use AI technology that runs locally on Portal, not on Facebook servers. Portal's camera doesn't include face recognition so it doesn't know who you are.
For deeper insights, consider reading this.
Read more: Pixel 4 GCam for Realme X2 Pro.
Buy Facebook Portal in India- Price in India:
You can buy Facebook Portal in India via Amazon.in for Rs. 27,990/- from the below link.
Buy Facebook Portal Gen-1 in India.
Buy Facebook Portal and Portal+ in the US- Price:
Portal Price: $199
Portal+ Price: $349
Buy them from:
Amazon.com
BestBuy.com
Amazon Books
BestBuy local stores
As a festive offer, you can buy 2 portal devices at $100 off i.e. 2 devices $298.
Download REWALLS: TECHBURNER WALLPAPER APP For Awesome Wallpapers.