Recently, Flipkart has officially partnered with the Bajaj Allianz General Insurance to provide their customers Flipkart mobile insurance services directly through their official site. Got excited to know more about it? Just keep reading ahead.
The first question which may come to your mind after reading the above lines may be somewhat like this, "What is Flipkart mobile insurance?". So you won't have to think about it anymore. I"m here just to help you out with all of this.
What is Flipkart Mobile Insurance?
The Big Billion Days Sale are now finally over. If you purchased any smartphone from the sale, then you might have noticed this. An option called 'Complete Mobile Protection Plan' worth Rs. 99 is added in some of the smartphones. In some cases, maybe it is up to Rs. 799. Whereas, in some, there isn't this option at all.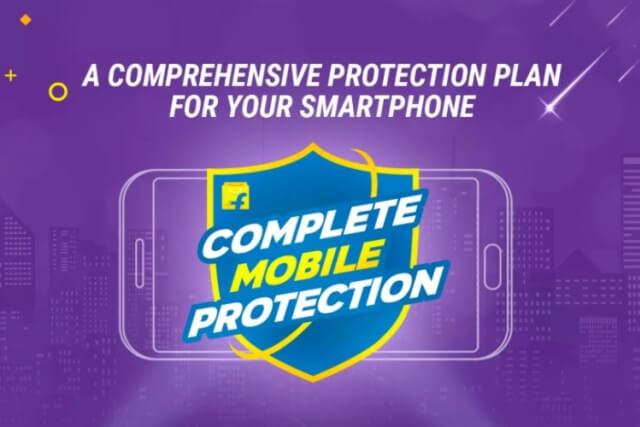 Yes, that 'Complete Mobile Protection Plan' has now added with the Flipkart's Mobile Insurance. I definitely recommend you to add that Protection Plan while making any purchase from Flipkart. This insurance is valid for a whole year in which you can be secure from any type of damage. It may be any accidental damage or even any liquid damage.
This is an amazing service given by Flipkart which is definitely going to increase their sales. We also recommend you because then you won't have to go to any service center for replacement or repairing. All you have to do is, call Flipkart and they'll do it for you by picking up your device and then delivering it.
I hope this article helped you to understand the Flipkart mobile insurance. If you enjoyed reading over this content then please leave an appreciating comment below. I personally love it when you take your time to type a sweet comment. Thanks a lot for reading this. Subscribe to us to get more and fresh from us regularly.