One of the surprising service launches last year was the Apple Card. The company made its way to help Apple customers make smarter financial decisions through the help of a more intuitive app. Apple Card is just a cash-back credit card with some interesting ideas. Recently, a new report reveals that Google is developing a similar service that would be called as Google Card. The report comes from TechCrunch, where they refer to the Google Card as a smart debit card. The concept is similar to the Apple Card, but Google Card is a debit card. It is a physical card that also exists as a virtual card on Google Pay. The significant difference between the Google Card and some other cards will be integrated and detailed financial tracking. Continue Reading the article to know more about Google Smart Debit Card features and Google Smart Debit Card launch.
Google Smart Debit Card Features
According to the report, the card will connect to a Google app that will allow users to monitor purchases, check account balance or lock their account. The card will be co-branded with other partners on the card, which will include CITI and Stanford Federal Credit Union. The payments card is likely to become the foundation of Google's current digital payments solution. Its Google Pay app will help the tech giant take on Apple.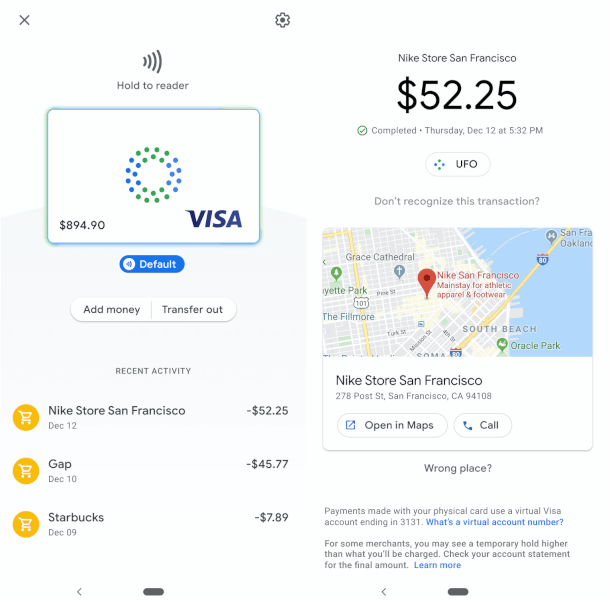 Apple currently has its virtual payment solutions, including Apple Pay and the Apple Card. As of now, Google Pay allows one-on-one transactions between two accounts through virtual payment IDs that deposit the money directly into a user's bank account. But much like the Apple Card, the Google debit card would be designed to work as a physical card and a tap-to-pay digital card on the phone. It will also offer a virtual card number for the use with online retailers.
When will Google Smart Debit Card Launch?
There is no confirmation on when it plans to launch the Google Smart debit card and will ever get a full consumer release. Google released a statement to TechCrunch, "We're exploring how we can partner with banks and credit unions in the US to offer smart checking accounts through Google Pay. Helping their customers benefit from useful insights and budgeting tools while keeping their money in an FDIC or NCUA-insured account. Our lead partners today are Citi and Stanford Federal Credit Union. We look forward to sharing more details in the coming months."
Read More | What is Contact Tracing Technology: Apple and Google Join Hands to Fight Against COVID-19
Stay Tuned with TECHBURNER For More Stuff.
[SOURCE]