A smartphone is an advanced multitasking machine. We almost perform each task from our smartphone. However, there are still some tasks that can't be performed with a phone. 
There are tons of mobile applications which allow us to control the phone with our computer. However, there are only a few when it comes to controlling a PC with a mobile. In this article, we will discuss how to control and sync a PC with a Phone. We know this will give you a sigh of relief.
We have made a quick guide on how to sync computers with phones and control computers with a phone. We will be using an application called KDE Connect, which will help us in this whole process. So, without any further ado, let's get started.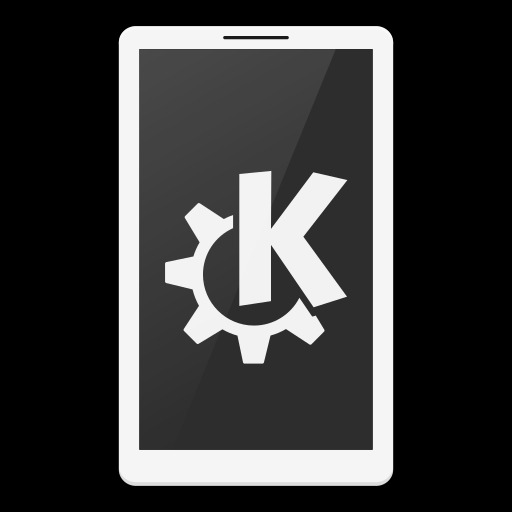 KDE Connect is a multi-platform application that allows us to connect and sync our PC with our smartphones. It is available for different operating systems such as Linux, Windows, Sailfish, Android, and more. We can perform various tasks with the help of KDE Connect. Such as controlling the smartphone, sending files, and more. Moreover, this application is available for free. Have a look at some of the best features of KDE Connect.
Here are the best features Of KDE Connect.
Battery Monitor: KDE Connect displays the phone battery next to the PC battery. So, from now onwards, if our smartphone is away (2m-3m) from us, we can check the battery level from the PC. 

Clipboard: We usually face difficulties sharing some particular text/code from our smartphone to our PC and vice versa. Now, KDE Connect has made it easier with its clipboard feature. KDE Connect permits you to see stuff present on your clipboard. You can even copy it. 

Multimedia Control: With the help of KDE Connect, we can control multimedia running on our PC. It could be music, videos, Youtube videos, or anything which comes under multimedia.

Remote File System Browser: KDE Connect allows us to access our phone storage using SFTP. Now access your phone storage without even unlocking your phone. 

Ring My Phone: KDE Connect's Ring My Phone feature allows us to find our lost mobile. This feature is similar to Google's Rig My Device feature. 
Anyways, let's figure out How to Control and Sync PC with Phone.
How to Control and Sync PC with Phone?
Read the instructions to control and sync the computer with the phone.
Step 1. First, download the KDE Connect Application from the Playstore.
Step 2. After that, download the KDE Connect software on your PC from the given link.
https://binary-factory.kde.org/job/kdeconnect-kde_Release_win64/lastSuccessfulBuild/artifact/kdeconnect-kde-21.04.1-599-windows-msvc2019_64-cl.exe
Step 3. Now, Install the software and application on your smartphone and PC, respectively.
Now, to use all the features, you have to give multiple permissions to the applications. You will see the permission on the homepage of KDE Connect's android application. 
Step 4. Now, head over to the android application and give access to allow all the permissions. 
Step 5. Then, click on the hamburger menu and tap on Pair New Device.
Step 6. Afterward, it will show your PC name; click on Send Pair Request.
Step 7. Now, Accept the request coming on your PC.
Voila, now you have finally connected your smartphone with your PC. From now onward, you will be able to perform different tasks with KDE connect. Moreover, you can even use your smartphone as a Mouse to control the cursor.
In this article, we have figured out how to control and sync a PC with a phone. We hope you liked the article. If you experience any issues, then do let us know in the comment section.