WhatsApp announces a feature which will give you access to delete your messages that you sent by a mistake within a 7 Minutes. This feature is one of the important features for the audience. But we all are human and our curiosity always pokes us to know what was there in the deleted whatsapp message and thus make a suspense to us.
So, today in this article I will tell you the trick that helps you to see deleted WhatsApp messages.
Before telling this trick please ensure that you will have these following proviso:-
1. WhatsApp should be installed in your phone.
2. You should have the working internet connection
3. Your Android version should be 4.4 or above
Steps to identify the deleted message
1. Download the Notification history app from play store
2. Open the app and 'allow' notification and administrator access.
3. After giving access to the app, the app starts to record your notification history.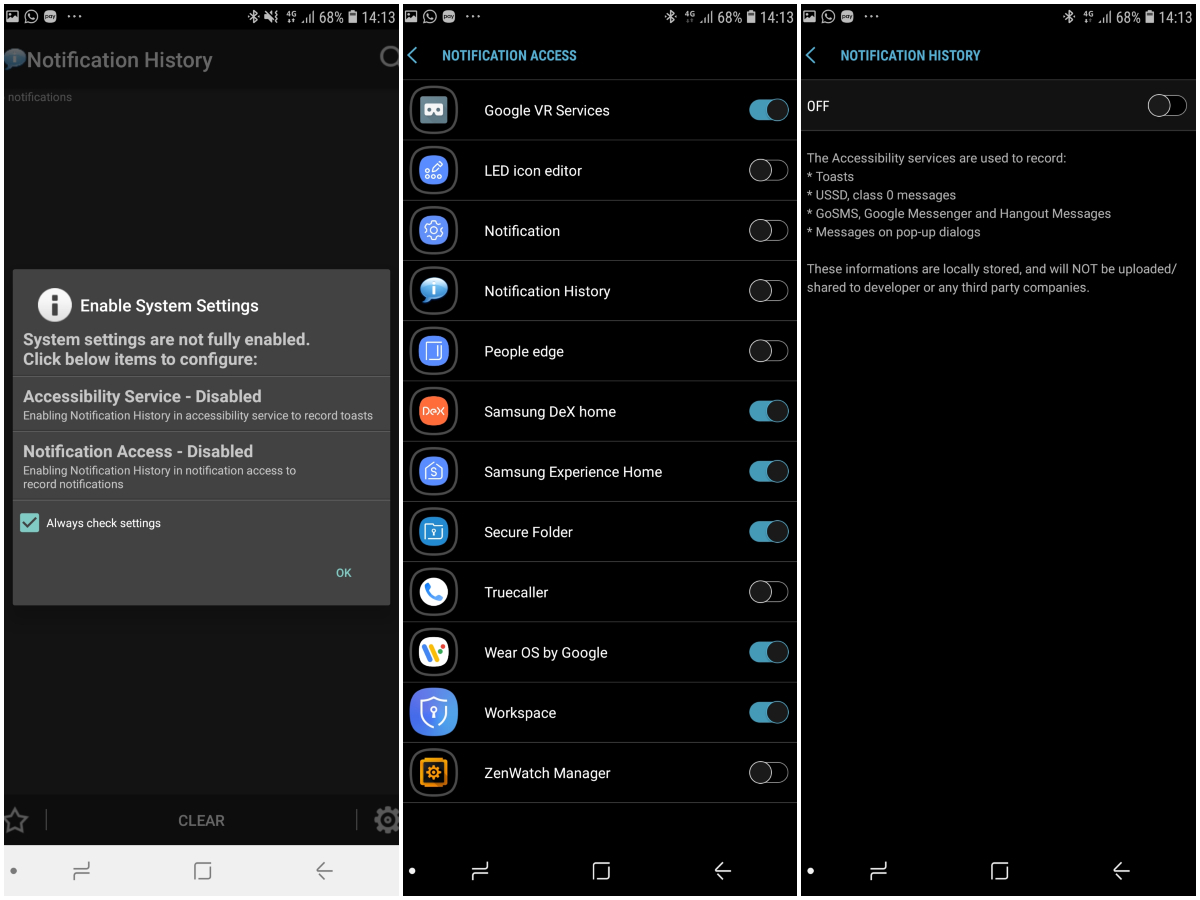 4. Now, Open the app and find WhatsApp. Tap on WhatsApp to see the notification history for the WhatsApp.
5. Look for the particular name or contact and tap on that to see the particular message.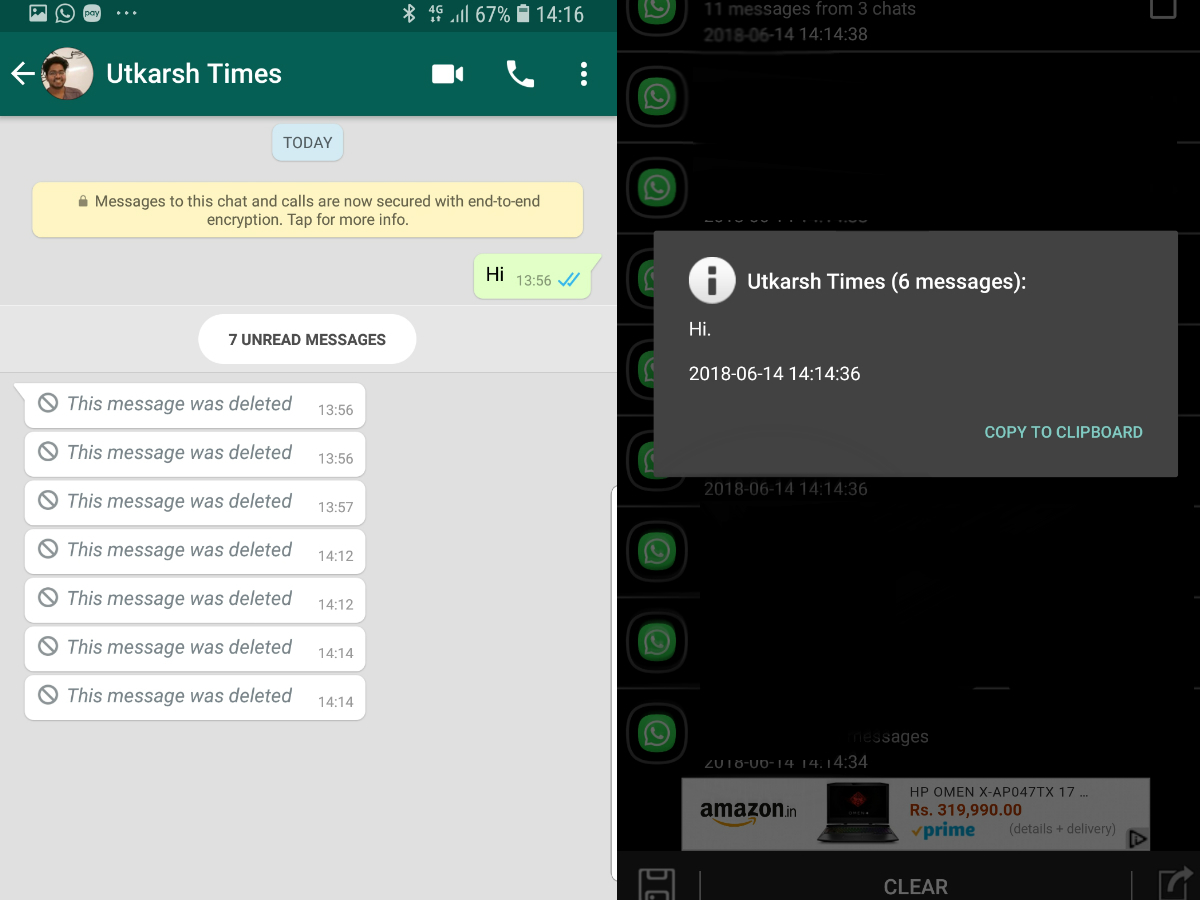 Check This:- New Tinder Feature allows Women to send messages first
Limitation of the App
Every App has some pros and cons. Similarly, this app also has some cons but I do not consider its cons but maybe they can extend these limitations in future which is possible. So let's check what is the limitation of this app.
1. The App can only access the first 100 characters of your messages sent by the sender.
2. One thing you need to know if you restart the device then your message will be deleted.
3. The app can only access those messages which have been generated but notifications and have been seen or interacted.
So, let us know in the comment section if you wanted to know more tips and tricks.