If you follow Tech Burner, you must know that the two things most dear to us are computers and tables. So, we thought, why not combine them by building a table pc? Yes, you heard that right. And not just any table pc, a gaming table pc as good as any other best gaming pc under 50000. Previously, we have also built a pc on a keyboard and even inside a bucket. Sounds bizarre? Well, that's just us doing things out of the box. So, if you are someone like us who likes to try new and exciting things, we are here to walk you through all the steps on how to turn your table into a gaming pc. Don't worry, it's not as difficult as it sounds. Frankly, it's just a little more work than building your regular gaming pc. Let's dive straight into how we made our table pc and how you can make yours! 
How To Turn Your Table Into A Gaming PC: Prerequisites 
You need a table, obviously. Any normal tabletop would do but we went with a hydraulic, height-adjustable one. 

Motherboard 

Graphics Card

RAM 

SSD 

Hard Drive 

Power Supply 

Miscellaneous equipment such as drilling machines, saws, screws, zip ties baskets, and so on.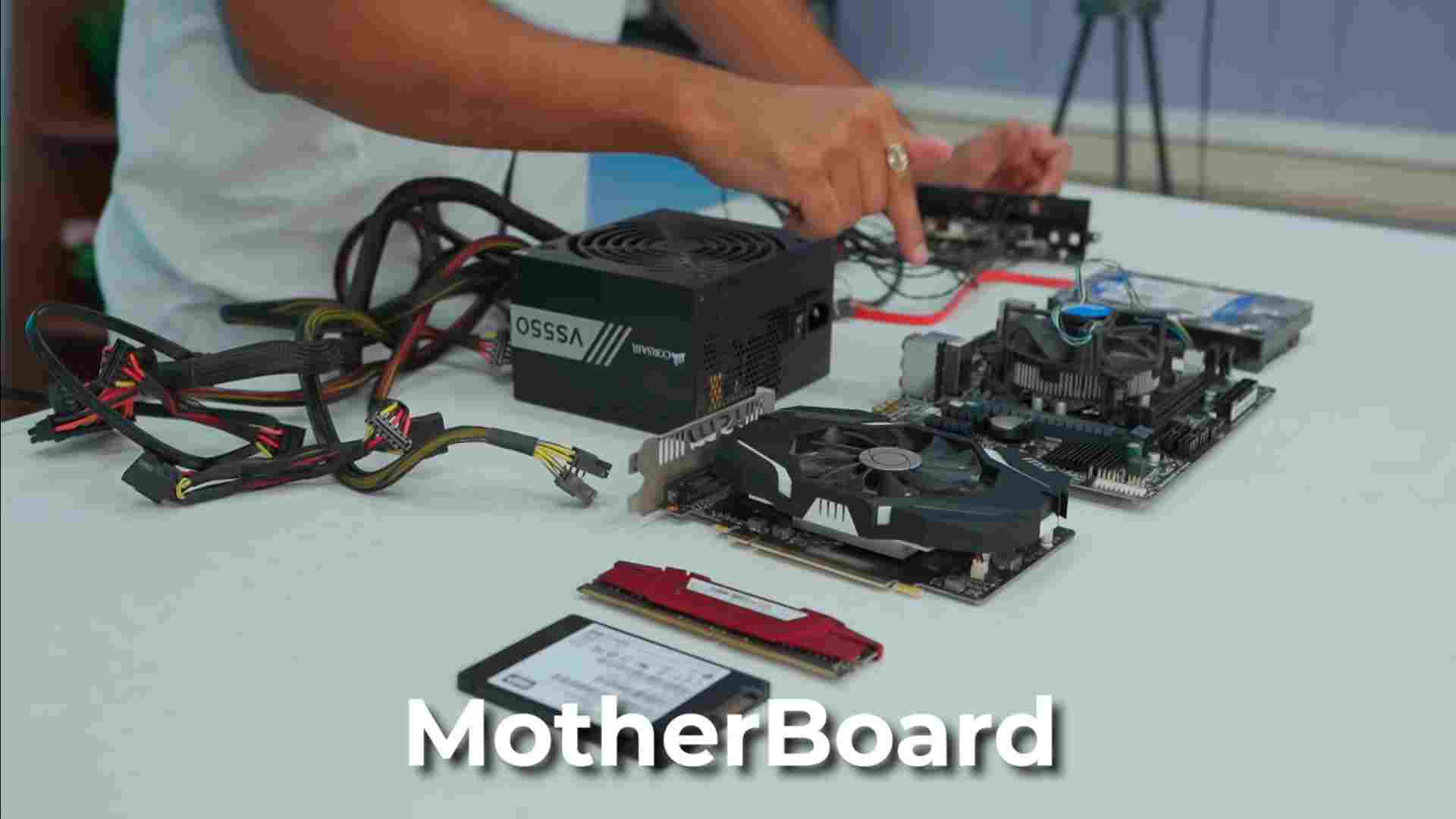 How To Build The Table PC: Steps
The key to building this table PC is holding it all together with the table. Building it is easy and absolutely similar to building your regular gaming PC. Instead of a CPU cabinet, everything will be on or underneath the table. Being open, it will make up for good ventilation too. 
In order to hide maximum components underneath the table, we made a cutout where all our parts rested except for the monitor, keyboard, and mouse. We held things together using two big plastic baskets with a lot of holes in them for ventilation as well as cable management. This will make your table pc look neat. 
We screwed it all together underneath the table using the drilling machine. Wherever possible, use anti-static material and rubber to hold things together so that there is no scope of short circuit. Since wiring and other parts can be heavy and a bit tedious, make sure you go about things patiently. Be gentle and careful not to yank any wires accidentally. 
Before you actually fix it all permanently using screws, double-sided tapes, and other adhesives, be sure to connect it to a monitor to check whether it's actually working or not. Double-check all wires and only then put things together. For cable management, try to use the holes in the baskets along with zip ties wherever possible. 
Now, all that there's left to do is hook it up to a monitor and connect a keyboard and mouse. You can even plug in the HDMI out cable to a TV instead of a monitor for gaming purposes. We also went with a soundbar on our table to take things to the next level but it is not compulsory by any means. What we do recommend is cool RGB lighting and a transparent polycarbonate sheet atop the table to cover the cutout. This truly made it look like a gaming table pc. 
Here's the final end product in the form of a gaming table pc.
How To Turn Your Table Into A Gaming PC
We hope you found this article on gaming table pc helpful as well as exciting. Stay tuned to TechBurner for more!