You might like or not but you can't deny that we don't have a life without WhatsApp. From office conversations to friends and family and college groups- WhatsApp is everywhere! It's in the veins of our social life. Moreover, it is because of WhatsApp that we do not live under the rocks! From accidents to crashes to natural calamities- every news can be grabbed from WhatsApp and Facebook instantaneously. And we all know that there's always two sides of a coin! With all the positive sides, comes the devil- WhatsApp Fake News!
Many Governments throughout the world including the Government of India has sued WhatsApp and questioned them time and again to tackle WhatsApp fake news!
What can be the types of WhatsApp fake news?
WhatsApp fake news can be of many types. They can be based on particular brands to hurt their image, countries to create tension, religions to create riots or personalities to create bias. And these are very dangerous considering that most of the elderly people using WhatsApp couldn't recognize the threat and thinks that they are true! Let's have a look at how WhatsApp in itself has tried to minimize the threats converging from WhatsApp Fake News!
How would you stop WhatsApp fake news from spreading?
Before we start, do you have any ideas about how WhatsApp can stop or prevent fake news? Comment them down below! Let's see how we can tackle it!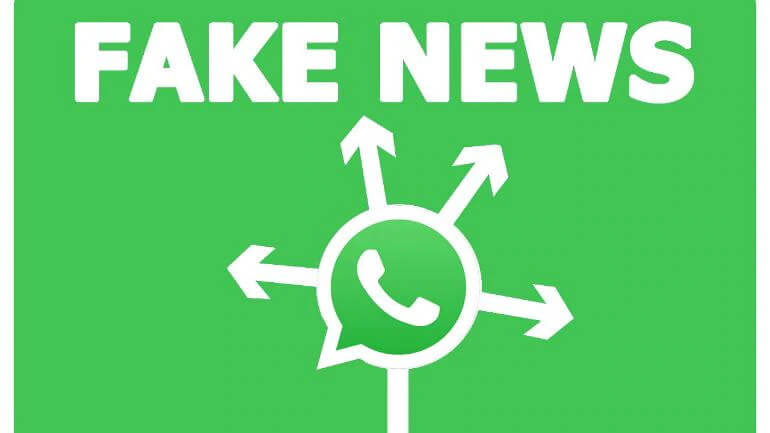 WhatsApp fake news- measures taken by WhatsApp:
Forwarding limited to 5 people at a time by WhatsApp:
WhatsApp India took the measure of limiting WhatsApp forwards to 5 people at a time only. Think of it, if you're the guy spreading fake news, you want the WhatsApp fake news to spread as much as possible! So you would try to send them to as many contacts as well? If you can send that exact WhatsApp fake news to everyone at a once you would keep doing that but it is highly unlikely for you to send that fake news to 100 people for 20 times considering only 5 are allowed at a time!
WhatsApp shows "FORWARDED" on top of forwarded messages:
When you forward someone's message, it now shows a "Forwarded" tag on top of that. By this way WhatsApp lets you know that this message is not generated by the user and it becomes suspicious as a WhatsApp fake News!
Note: WhatsApp official FAQ to detect WhatsApp fake news can be found here.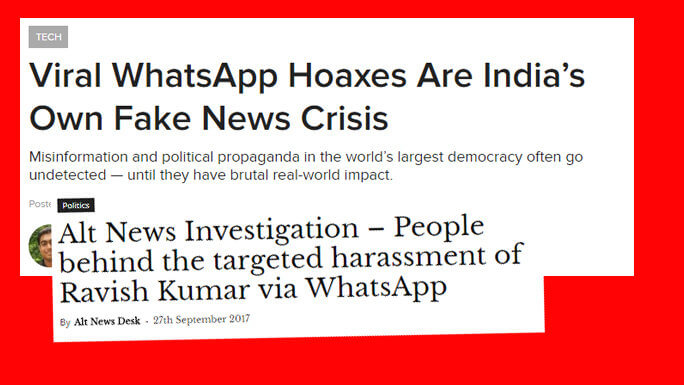 WhatsApp Fake news Image search Feature:
It has spotted by WABetaInfo that WhatsApp is testing a new feature of image search! This was supposed to release on WhatsApp beta  2.19.73. Whereas, we as beta testers couldn't find the feature in the same version. We guess this is still a testing feature and will come in future updates or it is rolled out in batches.
Note: You can join WhatsApp Beta from here.
Glimpse at image search feature by WhatsApp to tackle fake news: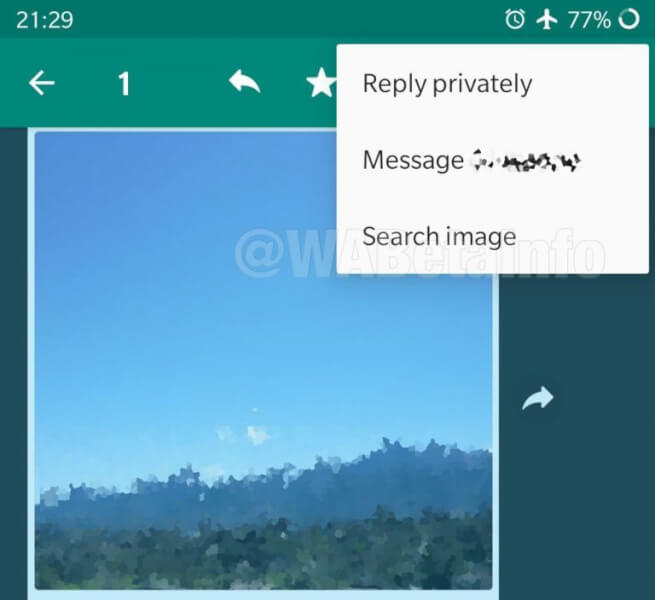 When you receive an image, you will be able to search for it in Google Image search directly. This is really a strong measure to avoid WhatsApp fake news and it's consequences. But, users need to be aware of the feature and how it can be used to avoid WhatsApp fake news!
How to detect WhatsApp fake news using the Image search feature?
WhatsApp will use Google's Image API to search for the image and will open a browser window displaying information of that image. If there is any image detecting the image as fake, or if there isn't any similar news available supporting the image, you might put it in the list of WhatsApp fake news!
Do you like this feature? Do you think it will be a good solution? What else solution you can think of to tackle WhatsApp fake news? Comment down below!