Apple's annual September event recently took place and we saw the launch of many products including the new iPhone 13 lineup. Still, the fastest processor in the world, still a stellar flagship, and still one of the best camera-centric smartphones for years in a row. And speaking of cameras, this time Apple decided to go with the diagonal setup on its iPhone 13 and iPhone 13 mini owing to bigger sensors. In this article, we will talk about the camera samples from the iPhone 13 Pro. 
iPhone 13 Pro Camera Specifications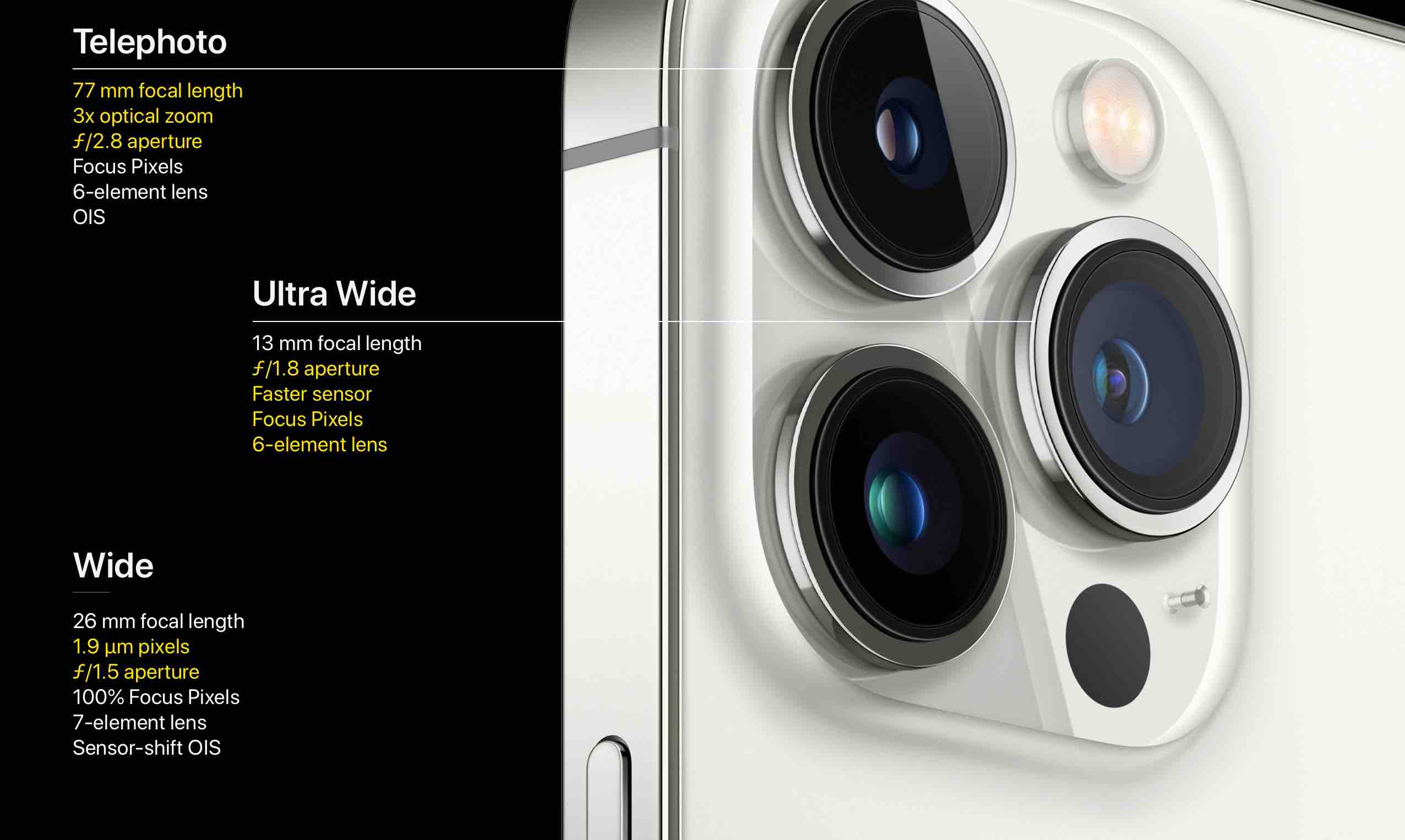 The iPhone 13 Pro camera setup this year houses three 12MP lenses on the back and a single front camera also of 12 MP. Both lenses on the rear are wide, ultrawide, and 3x telephoto with an aperture of f/1.6 and f/2.4 respectively; with the ultrawide having a 120° field of view. Last year's iPhone 12 Pro sensor-shift technology with OIS can be seen on the iPhone 13 Pro this time. It can do 3x optical zoom and up to 5x digital zoom. 
Aside from this, it has all the usual features such as portrait bokeh, night mode, smart HDR 4, auto image stabilization, and solid sapphire crystal lens protection. 
Coming to video recording, iPhone 13 is the only phone in the world that can shoot HDR video with Dolby Vision at 4K 60 FPS aside from last year's iPhone 12 Pro. But the new eye candy feature this year is definitely Cinematic Mode which although shoots at a lower resolution of 1080p 30 FPS, is still way ahead of its competition. It also features time-lapse with video stabilization and slow-motion videos that can go as high as 240 FPS at 1080p resolution. 
Must Read | How to Stop Spotify Draining your Android and iPhone Battery [Guide]
The 12 MP TrueDepth front camera with an aperture of f/2.2 also features a cinematic mode in 1080p at 30 FPS. A normal HDR video with Dolby Vision can go as high as 4K 60 FPS. All of last year's features such as Animoji, Memoji, portrait lighting, night mode, deep fusion, retina flash, etc are still there. 
iPhone 13 Pro Camera Samples 
Portrait Mode 
The portrait mode on the iPhone 13 Pro does a really good job. The bokeh seems natural and the skin tones do not differ from the primary lens. It maintains overall clarity and details even when you zoom in. Although sometimes you might face a slight issue of edge detection, especially around your hair, it's not that noticeable. 
Macro Shots
The iPhone 13 Pro does not have a separate lens for capturing macro shots unlike many Android phones but it does a pretty good job nonetheless. If you get too close to the subject, the ultrawide lens works as a macro lens and captures some really eye-catchy closeup shots.
Must Read | How to get AirPods for Free on buying iPhone 12 and 12 mini
Ultrawide Angle Lens 
In previous iPhones you could see a difference in colors and contrast between primary and ultrawide images; but with iPhone 13 series, it's minimal. The 12 MP ultrawide with 120° field of view, captures stunning details, almost as close to the primary lens. Here you can see the comparison between a normal 1x photo, 3x telephoto, and ultrawide for yourself. 
iPhone 13 Pro Primary Lens 
The default 12 MP rear camera on iPhone 13 Pro, the one which you are going to be using 80% of the time, is considered the best in the industry, and rightly so. It captures natural, realistic images with excellent post-image processing owing to the A15 Bionic. Be it indoor lighting conditions or outdoor, human subjects or others, it consistently delivers every single time. With such a fast shutter speed and image stabilization, you can never miss a shot with iPhone 13 Pro camera. 
Must Read | Best TWS Earphones of 2021: Check Out the Best Ones Now
Selfie Camera
The TrueDepth 12 MP selfie camera on iPhone 13 Pro does feel slightly improved from the 12 series. It beautifully captures natural skin tones in normal mode and has no trouble with edge detection and colors in portrait selfies too. You can even change the portrait lighting effects after the selfie. You can choose from the following six effects- Natural, Studio, Contour, Stage, Stage Mono, High‑Key Mono. 
Verdict 
The overall specifications and definitely the cameras of the iPhone 13 Pro are a big upgrade from last year. If you are inclined towards photography, iPhone 13 Pro is the best in the market right now. But, if you want an Android camera-centric smartphone, wait for Google Pixel 6. 
That's All For Today. Stay Tuned To TechBurner For More Camera Review.