Samsung Electronics has unveiled its latest radiology innovations at the Radiological Society of North America (RSNA) 2019. Samsung has shared new innovations in the Annual Meeting which was held at Chicago. New innovations include Ultrasound system, Digital radiography, mobile computed tomography (mCT) and other software innovations. Let's find out more about these latest radiology innovations of Samsung in this article.
Latest Radiology Innovations
Dongsoo Jun, CEO of Samsung Medison said, "Samsung is continuing its commitment to deliver meaningful innovation in medical imaging, responding to customers' ever complex healthcare need. We plan to continue our rapid pace of new innovation for the radiology market by leveraging our industry-leading Image and Signal Processing and AI advances."
Ultrasound System: RS85 Prestige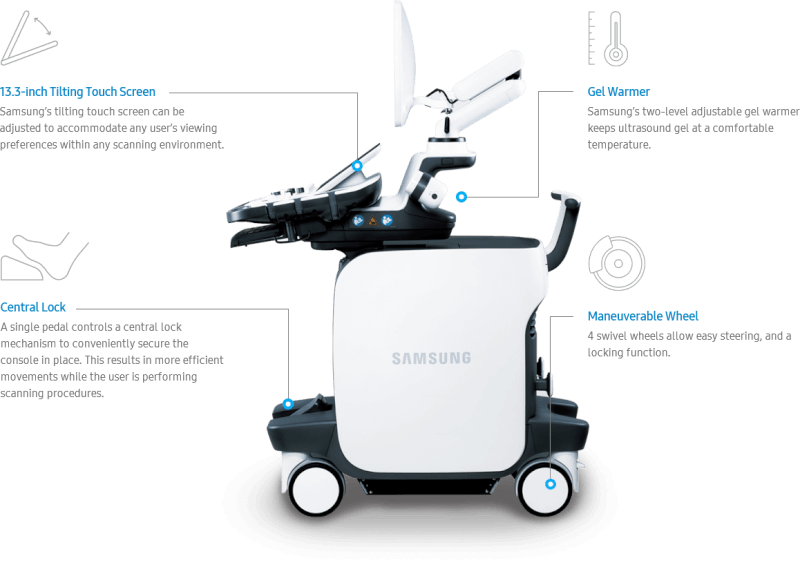 RS85 is Samsung's premium ultrasound system which comes with new imaging Architecture and value-added features. RS85 uses Crystal Architecture imaging architecture that combines the CrystalBeam beamformer and CrystalPure imaging engine. CrystalBeam delivers high-quality images along with the increased uniformity. The CrystalPure imaging engine enhances 2D image processing and color signal processing.
Value-Added Features
The new ultrasound system has some value-added features which improve the use of this device. MV-Flow with LumiFlow helps to view detailed blood flow and 3D-like vascular images. ShadowHDR helps to capture regions that are behind the bones. PureVision helps to capture high-quality images with noise reduction.
Digital Radiography: iQuia GM85

iQuia is Samsung's new Digital Radiography platform which stands for innovations in Quality, Imaging, and Applications. GM85 provides high-quality images for diagnostic accuracy and confidence. S-Vue imaging engine reduces X-ray radiation dose for pediatric patients without compromising the quality. The X-ray radiation can be reduced up to 45% for the pediatric abdomen, 15.5% for pediatric chest, and 27% for pediatric skull exams. AI-based computer-aided detection (CAD) software identifies and detects lung nodules.  GM85 fully charges in just 4 hours and gives an all-day battery life. Remote View functionality helps to view the current image via IP address on a web browser.
Mobile Computed Tomography (mCT)
Samsung has also unveiled Portable CT including, OmniTom, BodyTom, and CereTom.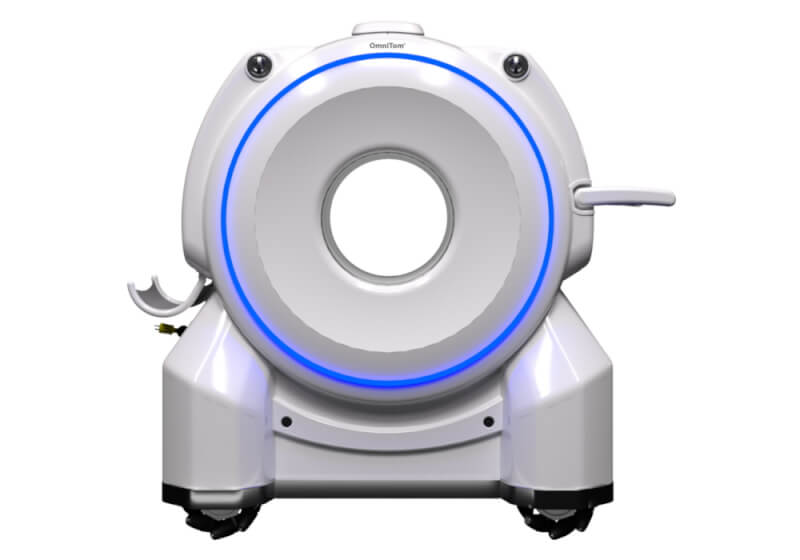 BodyTom Elite and OmniTom are mobile whole-body and head CT. These mCTs can be used at the point of care without restrictions of physical space and power. OmniTom has an ergonomic design that is beautiful and small enough to move around. OmniTom delivers enhanced image contrast and sharpness through advanced noise reduction.
Samsung is also working on a Photon Counting Detector (PCD), that measures photons emitted by X-rays. It will allow the user to reduce the exposure while maintaining image quality, or increase the image quality by keeping dose equivalence compared to currently used CT detectors.
These are some of the Latest Radiology Innovations of Samsung which will help in the medical department. Share your thoughts about the Ultrasound system, Digital radiography, mobile computed tomography (mCT) in the comments down below.
Read More: Realme X50 & Realme X50 Youth Edition Specifications Leaked
Follow Tech Burner Team on our social media handles to get the latest updates:
If you have any queries about tech then simply mention @TECHBURNERTEAM on twitter and we will try to answer you as soon as possible.