As you all know, Nokia 9 PureView is rumored to come out since the middle of 2018. It is launching now on 24th February 2019. We have certain explanations and leaks about the innovating( or gimmick ) Penta-camera setup. We will be discussing Nokia 9 PureView Penta-camera setup in light of Light. Wait, what? You'll know by the end. Let's start.
The camera race:
So very first of all, why does the Nokia 9 PureView has a Penta-camera setup? Ever since Apple launched iPhone 7+ with dual cameras and showed us the capabilities, the camera numbers never went down. As a result, 2 rear cameras and 1 front camera, adding up to 3 cameras are must in every phone nowadays. We cannot increase cameras upfront more than 2 because obviously, we need more screen. So, like the Nokia 9 PureView, all brands are focusing on increasing rear cameras. Huawei P20 Pro came with 3 cams, Samsung Galaxy A9 came with a quad. And now finally, Nokia 9 PureView with legendary Penta camera setup.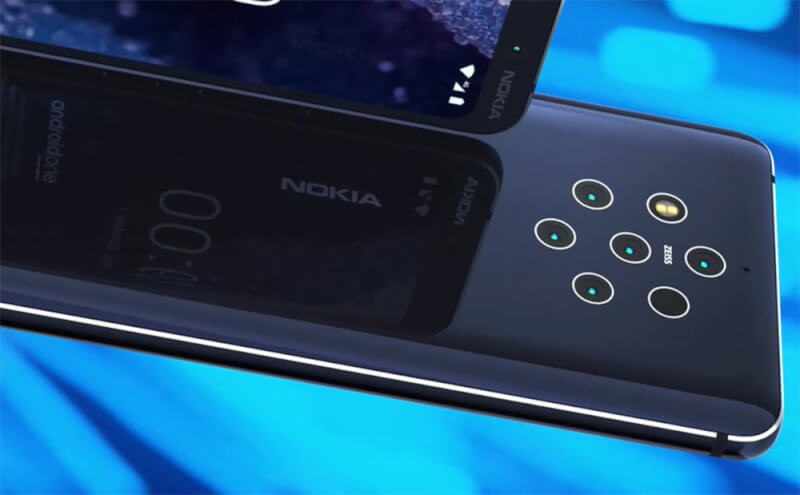 Use of 5 cameras in Nokia 9 PureView:
As per the Smartphone cameras are concerned, we have a few types available. As an example, General, Monochrome, Tele-photo, Wide-Angle, Depth-sensor, TOF. You count right, that's 6 of them. Monochrome is generally used for depth sensing and is not being used at all now. So that makes them 5 right? But fortunately or unfortunately, Nokia 9 PureView won't come with exactly these five.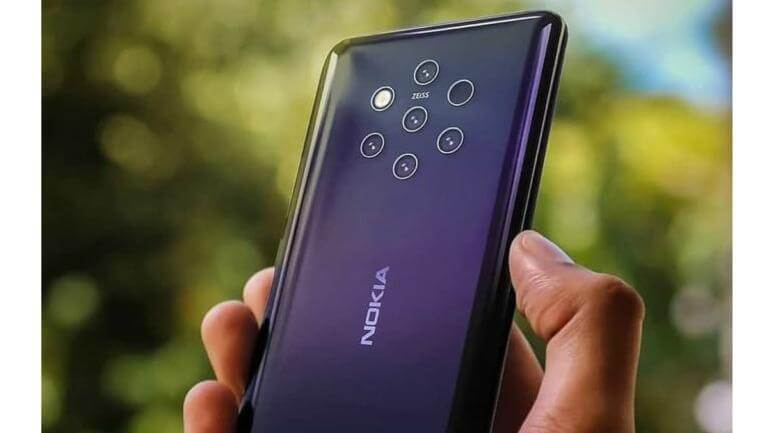 TOF is a very new concept and though we are seeing them in current phones quite a lot, they're on their 1st generation. Having a TOF already disregards any need for depth sensors though.
Expectations from Nokia 9 PureView:
So from a user point of view, if I'm to buy Nokia 9 PureView with Penta-camera setup, I'll be expecting some extra functionalities. Just think of it, 5 cameras, all doing the same thing and taking some pictures with minor or negligible differences won't be too helpful. HMD Global will probably consider this fact too.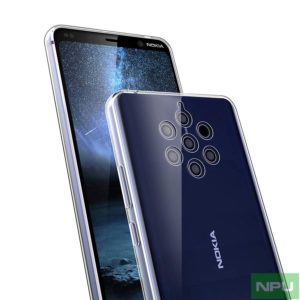 Moreover, Nokia 9 PureView is rumored to come with SnapDragon 845 SoC, which is a last-gen chip. So the ISP won't be strong enough to create a huge difference from Google Pixel 3XL. You all know, Pixel 3XL is the king of smartphone cameras even today. Not to mention, with a single camera. So, how's Nokia 9 PureView going to perform against it? Well, of course, HMD Global is a big brand and they must've thought something!
Put the Lights on:
Remember the first paragraph you read? "We will be discussing Nokia 9 PureView Penta-camera setup in light of Light."? The 2nd "Light" has a caps "L". And as you might have guessed, it's a company.
Light.co is a company which is destined or motivated to revolutionize cameras in smartphones. They have their own algorithm and techniques to change the smartphone camera game. Light L16 is a heavily demanding and trending product all over the world. Light focuses on creating devices with multiple cameras, and guess their limit. 16. 16 cameras in a single device! And they claim to have personalized algorithms to support that. Their own Light L16 is a product that has 16.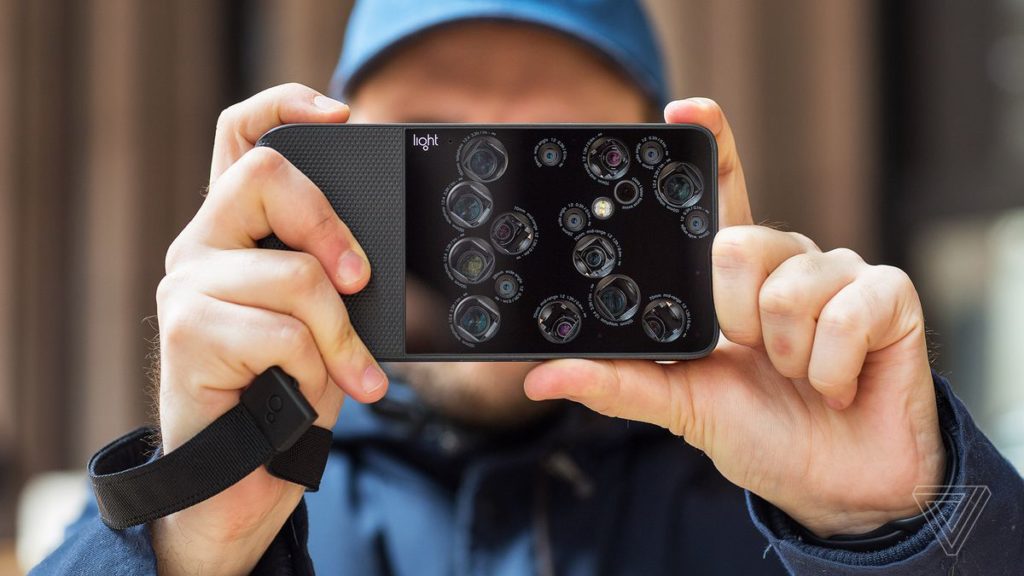 Light claims to have separate ISPs too. They say that their methods can fuse images taken from different cameras having different resolutions, different apertures, different focal lengths. Light L16 claims to do the same too.
Nokia 9 PureView- Enlightened:
Wait, so why we went from Nokia 9 PureView to Light L16? Where's the link? Patience reader, there is. Let me show you a mind-blowing thing: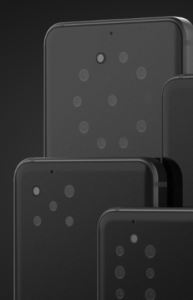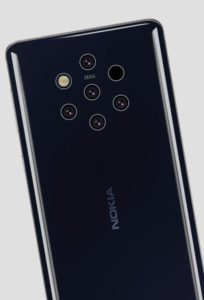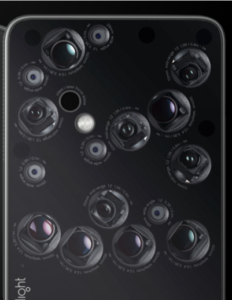 The 1st image is Light showing their concept of what they are capable. 2nd image is Nokia 9 PureView leaked. 3rd image is Light L16, their own product.
Noticed the similarities between the images? Nokia 9 PureView Penta-camera setup looks exactly like the concepts and product images Light use on their own website!
Isn't that cool?
Can you link every point now? Light is capable of maintaining so many cameras together, and Nokia 9 PureView is using a setup very similar to them. MySmartPrice showed us a teaser of Nokia 9 PureView with exact same catch phrases used by Light. Such as, "fuse 5, 10, or even 50 images", "10X more light capture", "5 simultaneous shots", "Stunning HDR photography", "Refocus" and more. And Nokia 9 PureView will be another device to support native pixel-binning.
Did you notice one thing?
Did you notice any camera bump on Nokia 9 PureView Penta-camera setup? Have you wondered why not? You can see it on the website of Light that one of their USP is designing a no-camera bump module system. As a result of which, Nokia being En'light'ened by Light is a strong possibility.
Nokia 9 PureView Camera Resolution?
Some leaks suggest that Nokia 9 PureView will have two 16MP, two 12MP and one 8MP concluding to a Penta-camera setup. Another leak suggests all the cameras will be of the same resolution. Though we ain't sure, why would we need Penta-camera setup if they'll all be the same? On the other hand, we are not aware of Light's algorithm either. Probably they need 5 cameras for 1 superior image. The same leak also suggests that Nokia 9 PureView won't have different types of sensors either.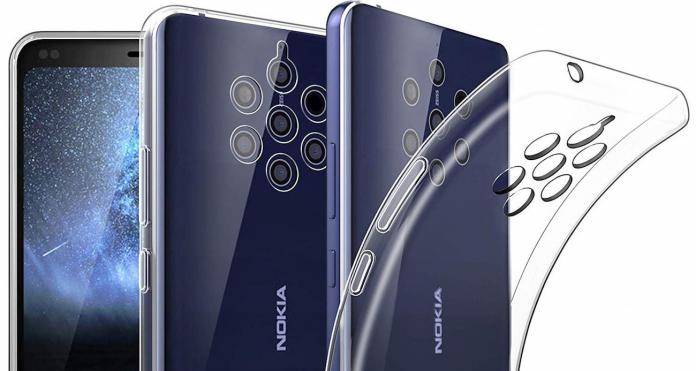 Nokia 9 PureView vs Pixel 3XL:
So if Nokia 9 PureView is to implement a Penta-camera setup without any extra telephoto or wide-angle functionality, this is going to be tough for Nokia. Nokia 9 PureView then has to display exceptional cameras, miles ahead of Pixel 3XL. Probably not better than Light L16, but definitely better than Pixel 3XL. Marginal betterment over Pixel 3XL won't come handy for Nokia 9 PureView. They need to shatter DXOMark scores of Huawei P20 Pro and Mate 20 Pro too. Overall, outclassing the current cams by miles will only bring justice for the Penta-camera setup in Nokia 9 PureView.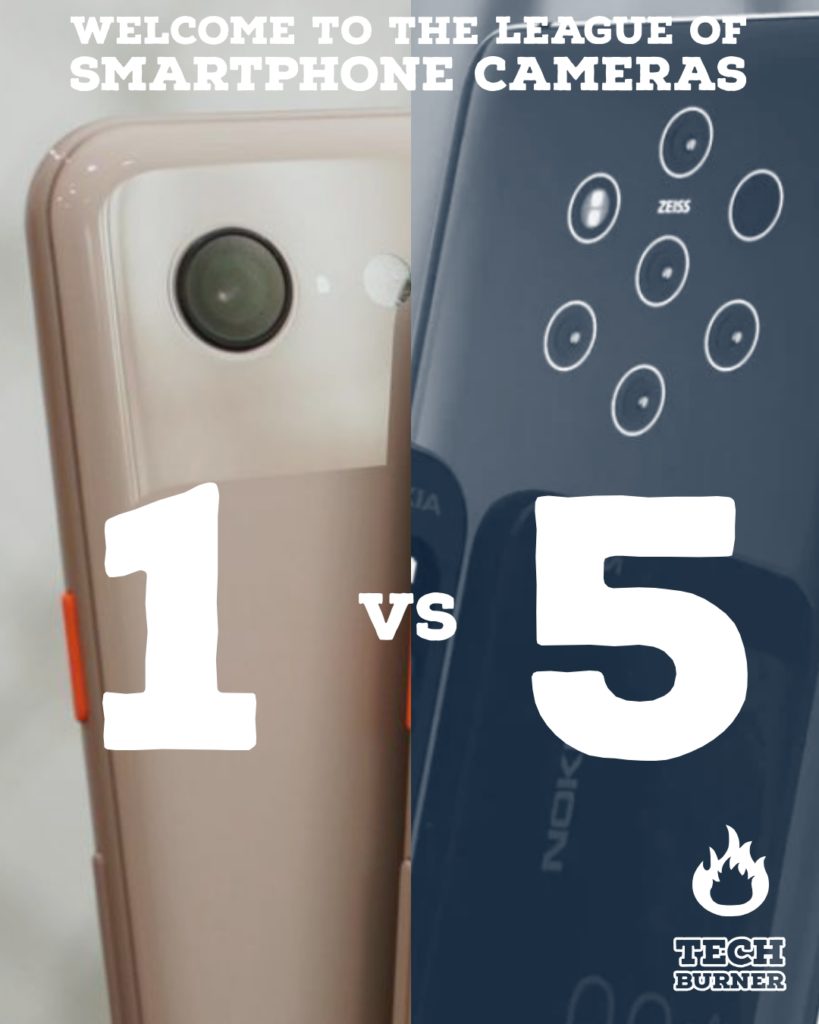 Just Think:
So we can conclude, Nokia 9 PureView will either shatter every records and algorithm and revolutionize smartphone photography or will gather dust on a shelf is a gimmick or hoax by HMD Global. Time will confirm only the future of Light L16 and Nokia 9 PureView. Just think what will happen when Google decides to put 2 or 3 cameras in successors of Pixel 3XL.