Remember the mishap with Poco F1 Lite in March 2019? A blog suddenly posted about Poco F1 Lite before Poco F2 and the internet went crazy! 8 months later now, not even the Poco F2 is here! What is actually here, is a rumor about OnePlus SmartWatch 2019 called OneWatch. This OneWatch speculation started in 2016 and unfortunately, ended in 2016. This time, the old rumors are being brought back to life again. A few sources recently posted some hints about the OnePlus SmartWatch 2019, and this might be true this time.
More: Google's Quantum Supremacy Explained.
OnePlus SmartWatch 2019- Sources:
The OnePlus SmartWatch 2019 leaks originated first on Twitter by @TechAuntyJi.
For all of you who have a fitness band right now, darlings, or are planning to acquire one shortly, I have two words: never settle.

— Tech Auntyji (@techauntyji) November 2, 2019
Later on, PhoneArena made the netizens go crazy again over this.
OnePlus SmartWatch 2019 might be true:
Although there's no official confirmation on the OnePlus SmartWatch 2019, this time it might be true looking at the portfolio of OnePlus. OnePlus took almost 1.5 years before launching the OnePlusTV and it's already here. Now we don't know if it would be called OneWatch or not, let's just assume it for now.
According to the leaks, OnePlus will be launching the OnePlus 8 and 8 Pro in May 2020. And as you might have guessed, the OneWatch or OnePlus SmartWatch 2019 might launch actually at that time in 2020.
More: Live Streaming Apps- Top 5.
OnePlus SmartWatch 2019 leaks back in 2016:
When the first OnePlus SmartWatch 2019 rumor started in 2016, there was a leaked sketch of the OneWatch. As a personal opinion, I would like the OneWatch to follow this design over any AppleWatch replica.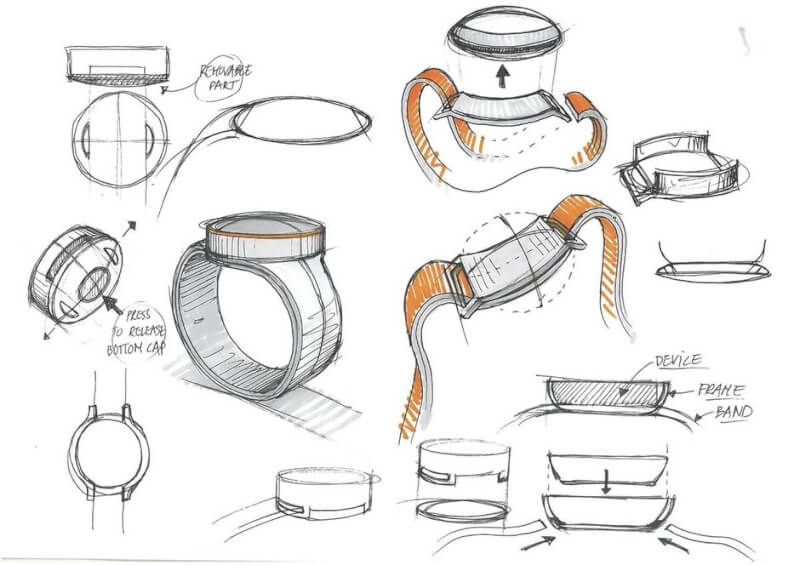 In terms of specifications, there's no leak. We can just guess it'll be based on Android, WearOS specifically. With times, OnePlus' taste also might have changed and they might scrap the circular design shown above, who knows! Going back to the history a bit, OnePlus was adamant of not launching a smartwatch and wanted to focus on smartphones. Now that they've established themselves as a premium brand, a revival hope is lightened. With Xiaomi's launch of Mi Watch, Realme starting to be a tech-lifestyle brand, OnePlus might think of expansion also with OnePlus SmartWatch 2019. Specifically, note the caption below.
What could have been but never will be. Sketches circa 2015. #throwback pic.twitter.com/5zKuSdDiv0

— Carl Pei (@getpeid) June 29, 2016
Also, we've known that OnePlus is pretty good at hiding leaks, with the OnePlusTV launch. As a fun fact, a OnePlus fan posted about OnePlus SmartWatch 2019 in the OnePlus community forum and was made fun of due to unrealistic claims. Today, he might be watching all these leaks and thinking-"Who's laughing now?"


Download REWALLS: TECHBURNER WALLPAPER APP For Awesome Wallpapers.