Oppo Eno W31 performed very well in the market. And, similarly, they have come with an upgraded model which is Oppo Enco W51. Yeah! The Oppo Enco W51 launched in China, and the Oppo Enco W51 launch date in India is likely to get announced soon. But, the Oppo Enco W51 features three mics in both the buds by which it gives users a special Active Noise Cancellation (ANC). Along with it, the buds come with special latency which will provide you best results in playing games. Therefore, check all the Oppo Enco W51 Features along with the Oppo Enco W51 Price in India.
Oppo Enco W51 Features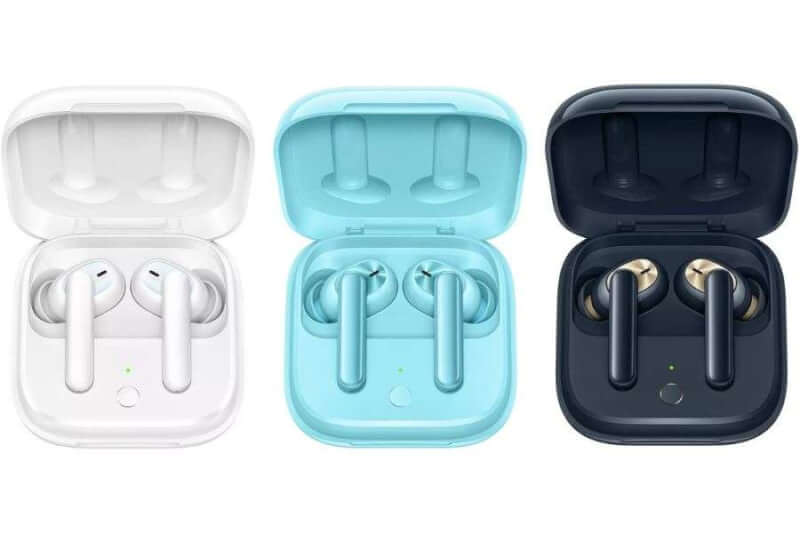 The Oppo Enco W51 comes with a couple of exciting features. The TWS features Bluetooth 5.0, which results in faster connectivity. The Buds comes with 35db Active Noise Cancellation with three mics which are available on both buds. Also, the Oppo Enco W51 has a great battery capacity. So, when you charge the buds for 15min, it will give 9Hr of playback. And, the Enco W51 takes around 80 minutes to get fully charged and gives 24Hr of playback. So, this is one of the good features of the Enco W51.
Must Read| Jio Offers Free Disney+ Hotstar Yearly Subscription to Users
Also, the Oppo Enco W51 comes with a great feature for gamers. The Enco W51 latency will go down to 47ms, and in some conditions, it will go up to 97ms. So, it is going to be good for gamers. As these days, gamers are facing this issue very much. The buds come with an IP54 rating which consists of the Water and Dust resistant. So, it is a good feature. The other interesting feature of the Enco W51 is that it can be connected with up to 10m. So, you have not to worry about reconnecting it.
Oppo Enco W51 Launch Date in India
The Enco W51 has been launched in China. And, it is likely to soon launch in India. So, we are expecting that it may launch before July 2020.
Oppo Enco W51 Price in India
The Oppo Enco W51 has been priced at 499 Yuan. So, it means that it will come around Rs. 5,500 in India.
That's All For Today. Stay Tuned To TechBurner For More Stuff.