Xiaomi's sub-brand Poco is finally stepping in the earphones market. Recently, Poco's General Manager C Manmohan tweeted a poll for the people to decide the product name for Poco's TWS. The poll received a staggering 22,000 votes! Notably, the newly independent gave us four options — POCO Move Buds, POCO Klip Buds, POCO Pop Buds, and POCO Funkz. These names got 23.9%, 5.8%, 42.4%, and 23.9% votes respectively, making POCO Pop Buds the most popular choice. Following this poll, C Manmohan announced that the new Poco TWS would be known as POCO Pop Buds. However, reports say that POCO's upcoming TWS could be the rebranded version of Mi AirDots 2 SE. The Pop Buds will compete against the Realme Buds Air, Boat Airdopes, and more. Moreover, we recently talked about the Realme Buds Air Neo, the lite version of Realme Buds Air expected to launch soon. Now, will Poco Pop Buds enter the market with something new? In this article, we will talk about Poco Pop Buds features. Further, we will discuss the Poco Pop Buds launch date in India and Poco Pop Buds price in India. Read further for Poco Pop Buds leaks.
POCO TWS Name Poll

Hey POCO fans, couple of weeks ago we asked you which product we should bring next and you chose TWS (Earbuds). We're happy to announce that we're a step closer in making it a reality & we want your help in choosing a name for it. Vote and let's know what we should call it.

— C Manmohan (@cmanmohan) May 18, 2020
POCO Pop Buds Leaks

We are expecting that the new Poco Pop Buds will be similar to Mi AirDots 2 SE. Moreover, they will sport the same features too. We have found some Poco Pop Buds leaks images that tell us what the upcoming Poco earbuds will look like.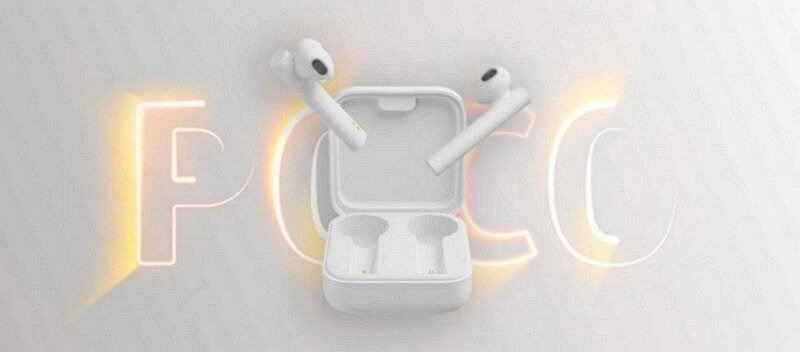 POCO Pop Buds Features
Here are the expected Poco Pop Buds features:
Design, Connectivity, and Charging
We could receive the new Poco Pop Buds in a small plastic case with USB Type-C port for charging. Notably, the case will support wireless charging too. The buds will be similar to the Mi AirDots 2 SE in design. Moreover, Poco Pop Buds come with support for Bluetooth 5.0 and can pair with only one device at a time. Bluetooth 5.0 makes connectivity faster and allows connection to devices at a distance of up to 5-7m from the buds. Poco Pop Buds will feature infrared sensors to determine whether you've plugged the gadget into your ears. If we plug out even one of the buds from an ear, the music will stop. We can expect 20 hours of battery on a single charge. The buds will take up to 1.5 hours to fully charge. We will also get 5 hours of music playback. The case provides four full charges in a row.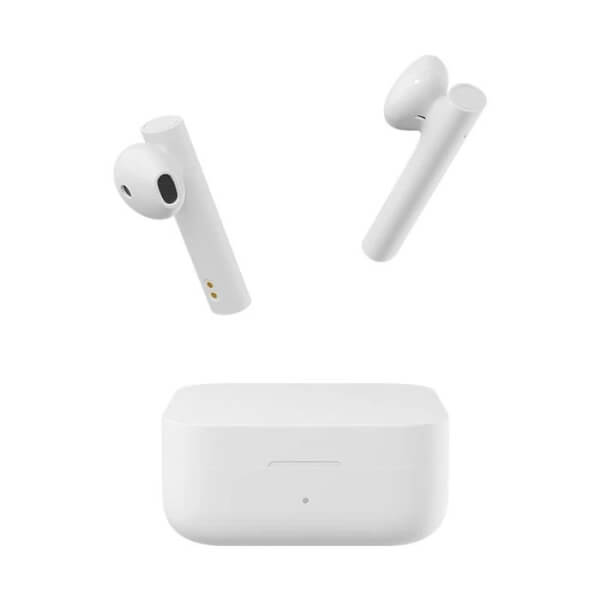 Also Read: Realme Buds Air Neo Could Come With 17 Hours Battery.
Sound Quality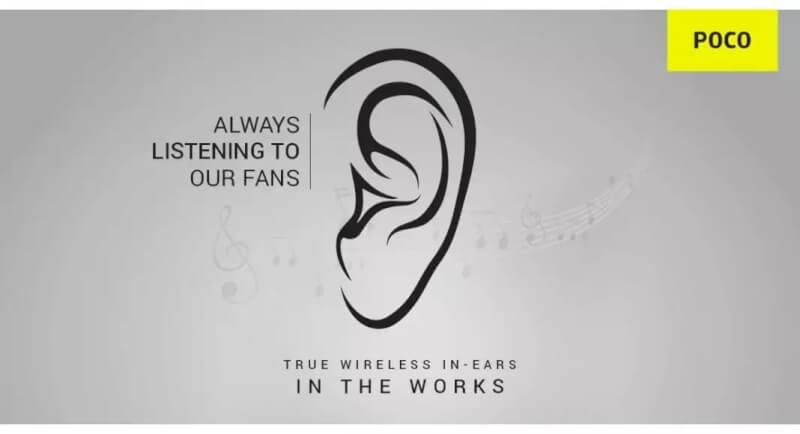 We will probably get a 14.2mm driver in Poco Pop Buds. The driver will allow us to experience high bass and rich sound quality. The buds will have a dual-microphone setup with environmental noise cancellation technology. Moreover, the Poco Pop Buds are expected to support AAC. We won't get the LHDC Hi-Res Codec. The most helpful feature in this gadget is the touch gesture. We can control music, volume, answer calls, and invoke device assistants like Google or Alexa.
Poco Pop Buds Launch Date in India
The Poco Pop Buds launch date in India has not been officially announced yet. Though, it could launch alongside the much-awaited Poco F2 Pro. Poco F2 Pro is a rebranded version of Redmi K30 Pro 5G for the global market.
Poco Pop Buds Price in India
The Poco Pop Buds might be the Mi Air Dots 2 SE with Poco's logo over them. The price of Mi Air Dots 2 SE in China is CNY 169. Accordingly, Poco Pop Buds price in India will be around INR 1,800, which is quite good. If these buds launch in India at the expected price, people will prefer them to other products. Poco Pop Buds are providing great features under a good price range. We are getting noise cancellation, touch control, and great battery life. Who would want to miss out on this amazing chance?
Stay Tuned With TECHBURNER For More Stuff.
Suggested Read: Latest Mi Band 5 Leaks: BIGGER Display and Global NFC