The leaks suggest that a Realme Flagship is just on the verge and we didn't even apprehend that! Let talk about the Realme Flagship leaks in 2019 and what is all the fuss about! Rumors suggest that it will be named as Realme Pro!
A website called TENAA which is, of course, a Chinese website, cause that's where most of the leaks come has listed a phone named RMX1901 which might be the Realme Flagship named as Realme Pro according to some other leaks. The website is all in Chinese and doesn't support Google auto-translate. So I've translated it putting it in the Google translate website itself and this is what came out[ link below- English].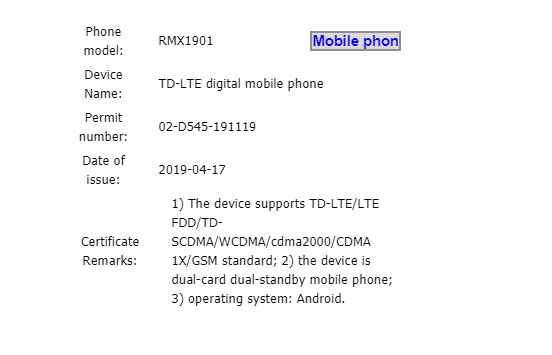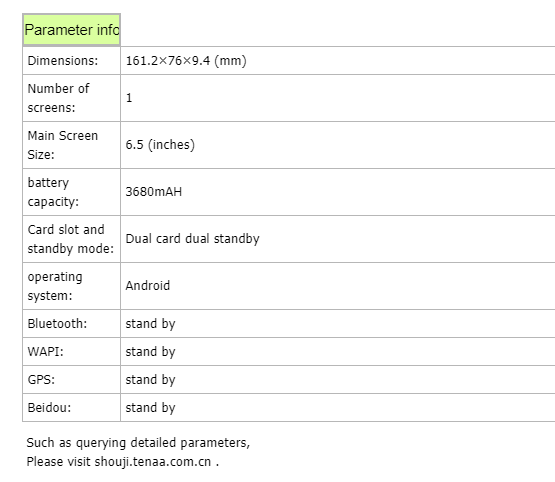 We'll try to decode the words are here and the specifications of Realme flagship a.k.a Realme Pro unlike creating our own. Let's be logical.
Realme Flagship: Why Realme Pro?
Every product in the industry has a model number which is not the common one we use. As an example, Snapdragon 855 is denoted by 8150 ( approx.) in the industry. Similarly, the RMX1901 denotes a Realme phone which according to experts who deal with Realme branding and model numbers think that RMX1901 is a Realme flagship using Snapdragon 855. Some other leakers also suggest that Realme Pro will be the commercial name.
Don't Miss: While talking of Snapdragon 855, check out its in-depth details here.
Realme Flagship specifications:
Realme Pro Flagship Build:
The Realme flagship or Realme Pro will sport a polycarbonate body to compensate a good price. Though, they might opt metal following the criticism they've received for the plastic body in Realme 3 Pro. Honestly, as a consumer, I would prefer metal or plastic over glass. Reviewers change phone every week, we consumers don't. I would mind breaking of glass a lot more than minor scratches in plastic. Or I'll use a case in my Realme Flagship. Also, it'll come with an in-display fingerprint scanner.
Realme flagship battery and charging:
Realme Pro will also come with a 3680mAh battery. With Realme 3 Pro coming with VOOC 3.0, the Realme Flagship Realme Pro will certainly come with SuperVOOC.
Realme Flagship Realme Pro 's Camera:
Realme Pro will come with at least 3 cameras on the back and a single on the front with a pop-up or at least V-notch design. If they opt for dual cameras on the back, with Oneplus 7Pro bringing Sony IMX 586 48MP sensor, Realme flagship Realme Pro might also come with the same sensor along with a 5MP depth sensor. I still wish for a wide-angle though.
Realme flagship Realme Pro display:
I would love to see an AMOLED display in the Realme Flagship Realme Pro, though it is highly unlikely. The dimensions of the phone suggest approximately a 6.5inch display.
Realme flagship Realme Pro RAM and Storage:
The Realme Pro by its name should come with Snapdragon 855. As a flagship, it should also come with 6/8GB of RAM and 128/256GB storage at least. As a competitive device, it won't come with Android One and will surely come with ColorOS 6 on top of Android Pie.
Realme Flagship images:
Some images of the Realme Pro are floating around the internet, however, in spite of searching the Chinese websites, I couldn't verify a source of the leak. But that should not stop us from considering the renders. According to BGR, the images of the device are as follows: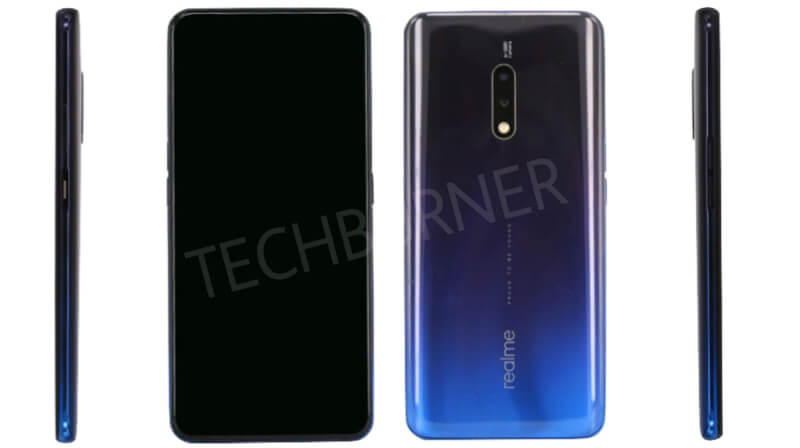 Realme Flagship- Poco killer?
Surely, if the RMX1901 is a Realme Flagship named Realme Pro and the specs follow as we expect, it will surely be a Poco F1 killer. Poco F2 is yet to arrive though.
Less notch, better display, better cameras, the better chipset will surely give Poco a competition and this will in time increase competition in this "FLAGSHIP KILLER" segment and us consumers will see a revolution in the midrange market.
Must Read: Don't be disappointed to buy Realme 3 Pro. It still has Fortnite support. Check out a full tutorial on How to Install Fortnite in Realme 3 Pro here.
Realme flagship pricing in India:
This is the most important part of Realme Pro. Some websites claim a price of Rs. 30,000/- INR approx. However, I don't think this as practical pricing for Realme Pro to compete against Poco. If I am to expect the price of Realme Flagship, I would guess the following pricing for the Realme Pro to become a Poco killer:
6GB RAM+64GB Internal- Rs. 19999/-
8GB RAM+128GB Internal- Rs. 21999/-
8GB RAM+256GB Internal- Rs. 23999/- (Special edition- expected Avengers)
Realme Flagship – Is Realme Pro true?
Besides all the leaks and websites' speculations, Realme CEO Madhav Sheth also posted something about this on Twitter.
Is it true?
Whats your view 😏https://t.co/UbRuRIj0b2

— Madhav '5'Quad (@MadhavSheth1) April 26, 2019
He could've simply ignored any leaks, but he responded. So, is it really happening? Is the Realme Flagship real?
However, we're waiting for the pricing mostly, as we can live with a lot of cons if Realme flagship actually comes with a Snapdragon 855. Our beloved Shlok sir is also interested in the pricing.
Kitne me milega Sirji?🤔

— Shlok Srivastava (@tech_burner) April 26, 2019
The actual source of TENAA can be found here [English].