Hey, Fortnite fans! Oh wait, are you? Well might not be yet, but you might in the upcoming days. Realme 3 Pro is launching on 22nd April 2019 and most of us are already aware that Realme CEO Madhav Sheth already teased the latest and greatest Redmi Note 7 Pro for not having support for Fortnite and the upcoming Realme 3 Pro will support it surely! Now, this is some news! Fortnite in Realme 3 Pro is real! A midrange in India supporting the famous battle royal Fortnite, that too, before anyone else. PUBG revolutionized mobile gaming, and I'm a PUBG gamer too(PC). But as a gamer, I'm often no more than pumped up to try whenever a new game comes. Until today, budget refrained me from enjoying Fortnite, but Fortnite in Realme 3 Pro might just be the escape I was looking for!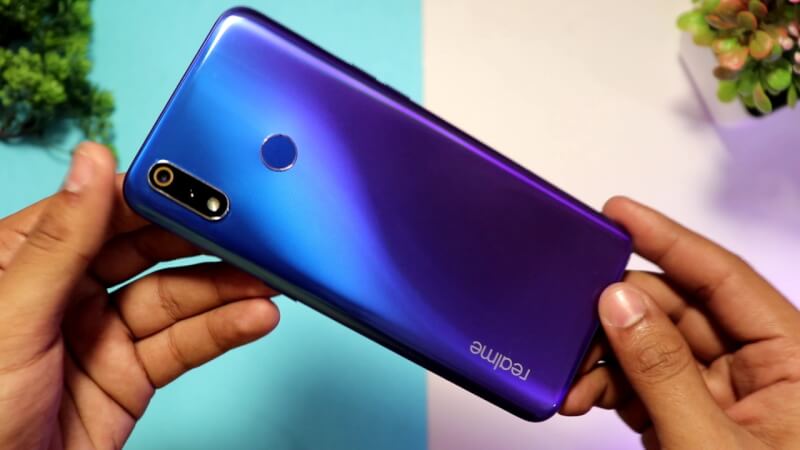 How to Install Fortnite in Realme 3 Pro:
CEO Madhav Sheth already announced that Fortnite in Realme 3 Pro is real. But he won't be guiding on how to install Fortnite in Realme 3 Pro. For that, we're here. But it's not like PUBG that you'll go to the Play store and download it! Fortnite in Realme 3 Pro or, to be precise, in any of the Android devices is a bit more than just installation from Playstore! So let's see how to install Fortnite in Realme 3 Pro.
Wait but before, why not a comparison between PUBG and Fortnite to get all Indian fans a bit more excited?
If you ain't-a gamer and looking for a budget device, do not miss this!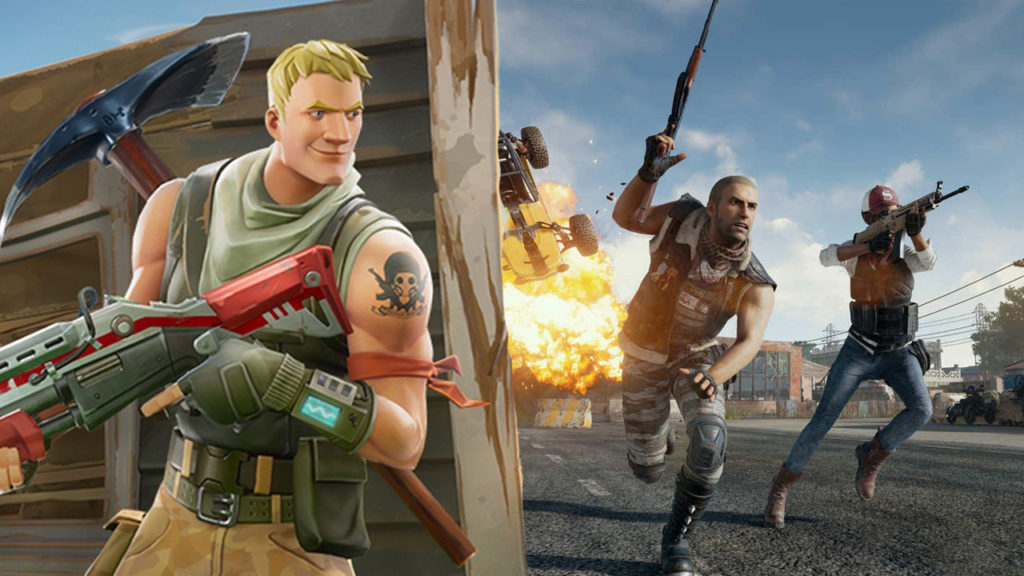 PUBG in Android vs Fortnite in Realme 3 Pro:
The primary difference is, PUBG follows a more realistic approach as a game with real-life weapons, graphics, and gameplay. Whereas, Fortnite in Realme 3 Pro is cartoonish. There are unrealistic weapons to take advantage of, and the characters are cartoons too! To give you a burning example, in PUBG we start on a plane and jump using a parachute. On the other hand, in Fortnite in Realme 3 Pro, you'll be jumping from a bus up from the sky and land using an umbrella.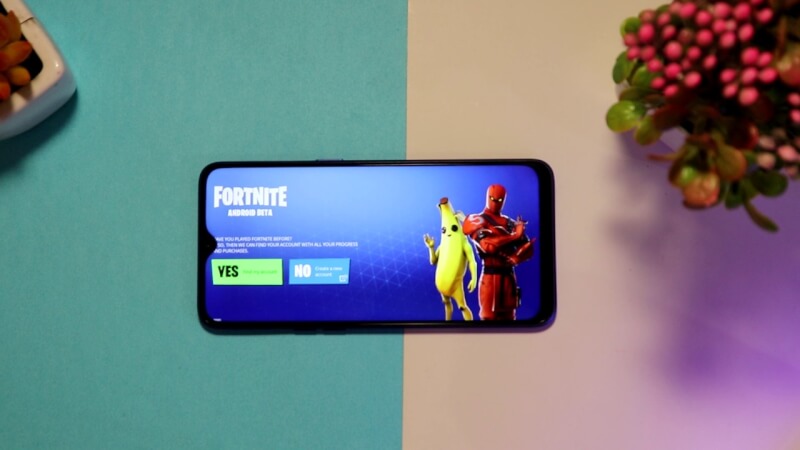 Also, PUBG gives a life and death situation and intense gameplay in each moment. Whereas, Fortnite in Realme 3 pro will be cool and enjoyable. Another situation is bots. In PUBG you'll always kill a bot or two in many matches. Fortnite in Realme 3 Pro is free from bots. It's real intact 100 players. No worries, mobile and PC players won't bump into a single game.
For a more detailed comparison, refer here.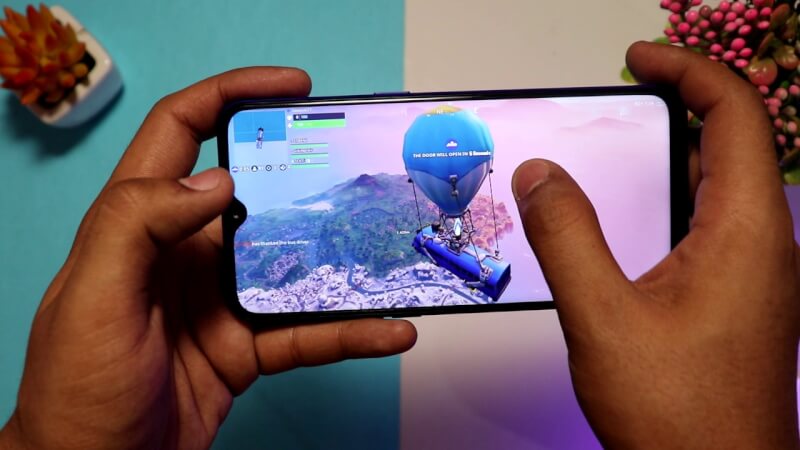 Is Fortnite in Realme 3 Pro exclusive to Realme 3 Pro only?
It is and it isn't. It isn't as other flagship devices like Samsung Galaxy S10 series and iPhones already have it. But for a midrange in India, this is exclusive. Realme is pushing Fortnite so hard and using it for promotion purposes indicates, future competitors are going to bring Fortnite in their own mobile devices. So for now, you might get some high ping and far away servers. Until Xiaomi Asus and others step up their game to compete with Fortnite in Realme 3 Pro, Realme 3 Pro users are to help themselves. So, follow the steps below for a complete guide on how to install Fortnite in Realme 3 Pro.
Why Fortnite in Realme 3 Pro is happening and not in your device? Read here.
Check Tutorial Video: How to Install Fortnite on realme 3 Pro (Hindi)
Other Fortnite supported devices are:
Samsung Galaxy: S7 / S7 Edge, S8 / S8+, S9 / S9+, S10/S10+/S10e, Note 8, Note 9, Tab S3, Tab S4.
Google: Pixel / Pixel XL, Pixel 2 / Pixel 2 XL, Pixel 3, Pixel 3XL..
Asus: ROG Phone, Zenfone 4 Pro, 5Z, V.
Huawei: Honor 10, Honor Play, Mate 10 / Pro, Mate RS, Nova 3, P20 / Pro, V10, V20, Huawei Mate 20/ Pro, P30/ Pro.
LG: G5, G6, G7 ThinQ, V20, V30 / V30+, G8 ThinQ, and many more. Check here.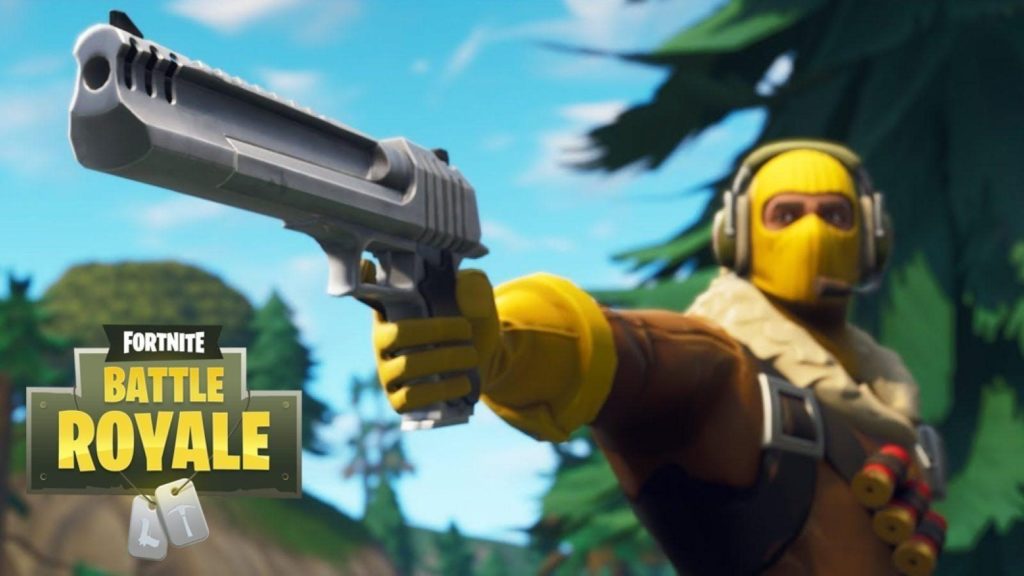 How to Install Fortnite in Realme 3 Pro Full Tutorial:
Now, if you are using any of the device mentioned above, you can follow these simple steps to answer how to install Fortnite in Realme 3 Pro. I will recommend you to follow these steps on your mobile phone.
Go to this link (Fortnite installer) and tap on Sign Up for Email invite, then create an account, or if you already have one, use that.
After creating an account, tap on the yellow options button on the top right corner of the screen, and choose to Get Fortnite option.
Now, Register for the invitation of Fortnite Installer. The website will send you an invitation email within 2-3 minutes. or you can directly click here, it will redirect you to the Download page of Fortnite installer application.
Now you will get to see an option of Download. Tap on download, and install the Fortnite Installer application.
Now, Open Fortnite Installer and simply tap on Install button. It will download the Fortnite game directly from the server to your Realme 3 Pro.
After that, simply install Fortnite battle royale game, and enjoy Fornite in Realme 3 Pro.
You're ready to go Realme fans! Fortnite in Realme 3 Pro is installed now following this how to install Fortnite in Realme 3 Pro article. Now, let's have a Winner Winner Chicken Dinner! Oops, sorry! 😛