Hello to all the tech lovers out there! Welcome to a burning comparison in the month of April 2019. Realme 3 Pro is about to launch on 22nd April 2019 which has claimed direct war against Redmi Note 7 Pro which is a beast in the current mid-range market of India! Keeping aside all other specs, it's the processor which is the heart of any device! Do you have a better processor? Then you almost win in every other segment! That's we'll compare the Snapdragon 710 or Realme 3 Pro and Snapdragon 675 of Redmi Note 7 Pro! I know I know, Realme hasn't confirmed the processor as Snapdragon 710 yet, but from the leaked benchmark scores, that's almost confirmed unofficially. Why late? Let's start with Snapdragon 675 vs 710.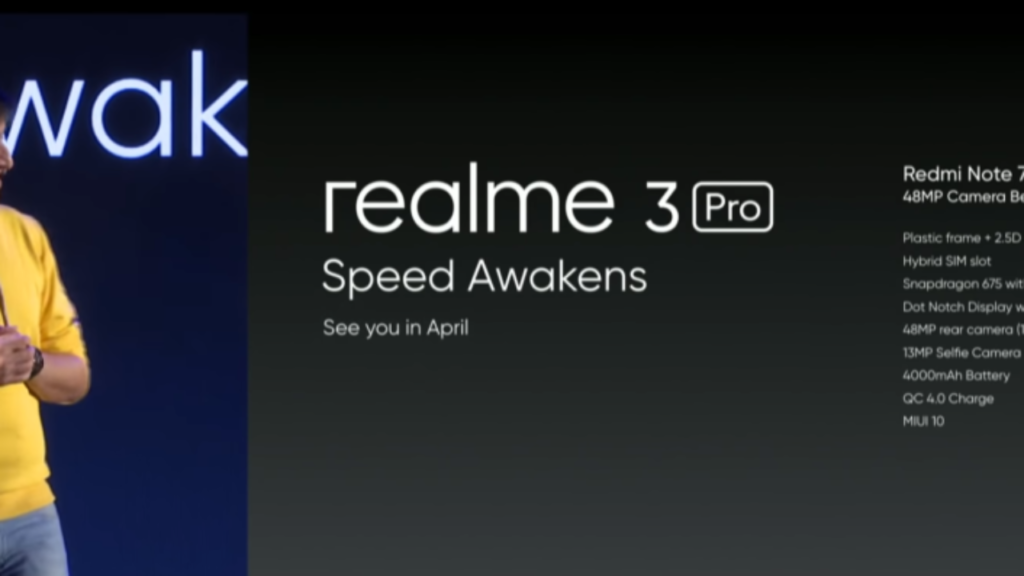 Snapdragon 675 vs 710 Specs table: Realme 3 Pro vs Redmi Note 7
Chipset
Snapdragon 675
Snapdragon 710
Manufacturing Process
11nm
10nm
CPU
8 x Kryo 460 – 2.0GHz
8 x Kryo 360 – Up to 2.2GHz
GPU
Adreno 612
Adreno 616
Modem
X12 LTE modem
LTE Category 13 (uplink)
LTE Category 12 (downlink)
X15 LTE modem
LTE Category 13  (uplink)
LTE Category 15 (downlink)
DSP
Hexagon 685 DSP
Hexagon 680 DSP
Bluetooth
5.0
5.0
Camera
Up to 48 MP snapshot, Up to 25 MP single camera, Up to 16 MP dual camera
Up to 20 MP dual camera, Up to 32 MP single camera
Video
Up to 4K video capture @ 30 FPS, Up to 1080p video capture @120 FPS
Up to 4K Ultra HD video capture @ 30FPS, Up to 1080p video capture @120 FPS
Display
2520×1080, Up to 10 bit, FHD+
Quad HD+, HDR10, 3360×1440
I know spec tables are way too overwhelming, so let's decode the specs of Snapdragon 675 vs 710.
Snapdragon 675 vs 710 – Manufacturing Process:
Snapdragon 675 is manufactured on 11nm as compared to Snapdragon 712 which is on 10nm. This nanometre difference of Snapdragon 675 vs 710 defines the distance between two cores of the processor. Lesser the distance, less power consumption, better battery life, more speed. It might seem like a difference of 1nm only in the Snapdragon 675 vs 710, but this might cause a big effect.
Snapdragon 675 vs 710 – CPU:
The Kryo 460 cores used in 675 is better than Kryo 360 used in the Snapdragon 710. So, from core functionality, we can say that 675 has a more powerful CPU than Snapdragon 710. But you've read that everywhere else already. The catch is, you won't feel much of a difference not only in day to day tasks but also in heavy tasks. Cause in CPU intensive tasks, the GPU takes control over the CPU in many cases like gaming, rendering, etc. Also, a powerful CPU with less efficient cores might not be as effective as a lowered down CPU with the better fabrication process ( Snapdragon 675 vs 710 11nm vs 10nm). Though on paper, 675 wins the CPU round, so if Realme 3 Pro ships with Snapdragon 710, people presenting the phone on 22nd April might have to make their strategy convincing enough for the common people.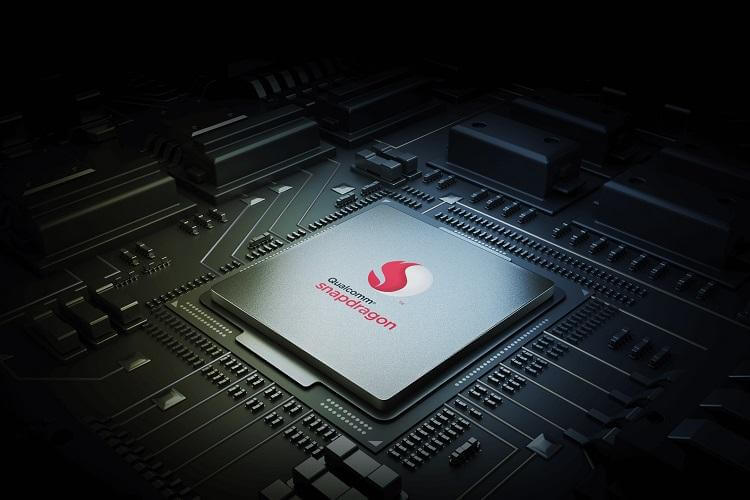 Snapdragon 675 vs 710 – GPU:
The Adreno 616 wins over the Adreno 612 any day. That means, Fortnite in Realme 3 Pro along with PubG in HDR and higher frame rates.
Snapdragon 675 vs 710 – Modem and DSP:
The modem of Snapdragon 710 is also more powerful than 675 whereas the DSP or Digital Signal Processor in 675 is more powerful. They both are responsible for call quality and internet speeds. With a fair share, they both should be good enough in this department, though we've seen people with Snapdragon 675 in Redmi Note 7 Pro complaining about faulty earpiece, that might just be hardware issues and not processor issues.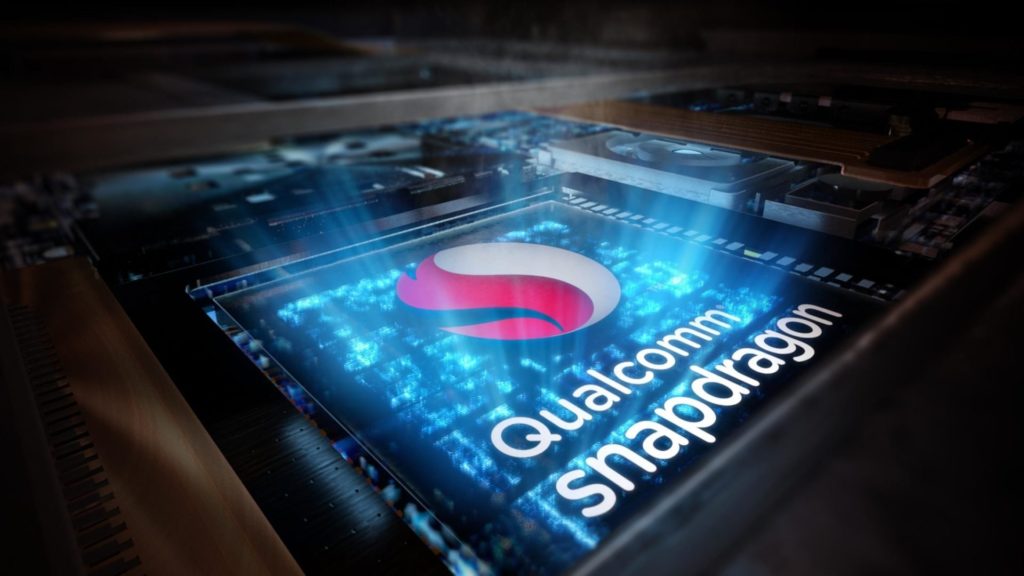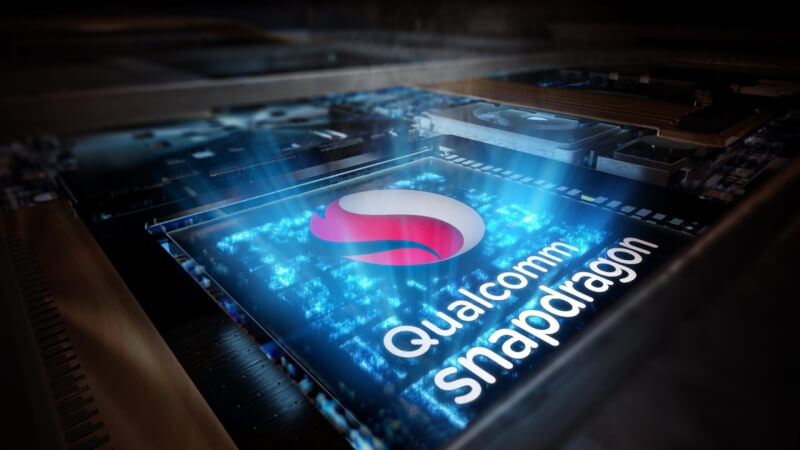 Snapdragon 675 vs 710 – Camera:
With better ISP in Snapdragon 710, it will provide an edge to the Realme 3 Pro beforehand than Redmi Note 7 Pro. Though, it depends on the sensors a lot and hugely on optimization in which Redmi has improved a lot from Redmi Note 3 days. So, the Snapdragon 675 vs 710 might not affect the camera performance much, as the optimization battle will.
On the video front, 710 supports 4K Ultra HD videos, whereas 675 supports 4K videos. Though the processors support a lot, in a midrange, it's very unlikely for Realme 3 Pro to support 4K Ultra HD. So, it all will come down to 4K HD video battle, with optimization of two brands fighting against each other.
Snapdragon 675 vs 710 – Display:
Snapdragon 710 supports 1440p display whereas 675 is limited to 1080p already. As we are comparing with context to Redmi Note 7 Pro and Realme 3 Pro, 1440p should not be a topic of discussion. Snapdragon 675 vs 710 will come in action with the quality of panels used and whoever uses an efficient display to consume less battery.
Snapdragon 675 vs 710 Conclusion:
After discussing all the points, let's put up a conclusion table of Snapdragon 675 vs 710.
| | | |
| --- | --- | --- |
| Chipset | Snapdragon 675 | Snapdragon 710 |
| Manufacturing Process | Lose | Win |
| CPU | Win | Lose |
| GPU | Lose | Win |
| Modem | Lose | Win |
| DSP | Win | Lose |
| Camera | Lose (Optimization dependent) | Win (Optimization Dependent) |
| Video | Lose (Optimization dependent) | Win (Optimization Dependent) |
| Display | Lose ( Depends on Brand) | Win ( Depends on Brand) |