Even though we don't know when the 5G Network will be released in India, 5G smartphones started arriving in India. Xiaomi showcased the Mi Mix Alpha concept phone and then on 24th February, Realme X50 Pro 5G launched and the very next day IQOO debuted in India with its first 5G Phone. Do we really need 5G phones now? Check out Realme X50 Pro Vs IQOO 3 comparison to know more about these 5G smartphones.
Realme X50 Pro Vs IQOO 3: Specs
As you can see, there is not a huge difference between these two 5G smartphones. Most of the specifications are similar and even the pricing is very close to each other. Which 5G Phone should you buy? Let's check out in detail.
Display: 90 Hz Vs 60Hz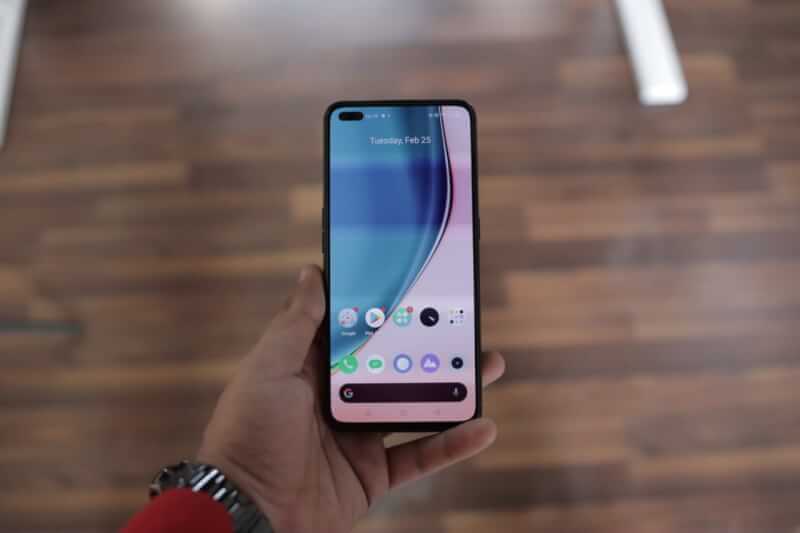 Both of them features equally sized 6.44″ Super AMOLED display with the resolution of FHD+. The display on X50 Pro as well as IQOO 3 are HDR10+ and Widevine L1 certified. There is a single punch-hole cutout on the IQOO 3 while the Realme X50 Pro has pill-shaped display cutout. The only big difference is the terms of the display are the refresh rate. IQOO 3 still has the 60Hz display while on the other hand, X50 Pro comes with a higher 90Hz refresh rate. If you don't care about the high refresh rate display then there is not much of difference between these two smartphones. But having a higher refresh rate display is always a good thing and for that Realme wins this round.
Performance: Almost Same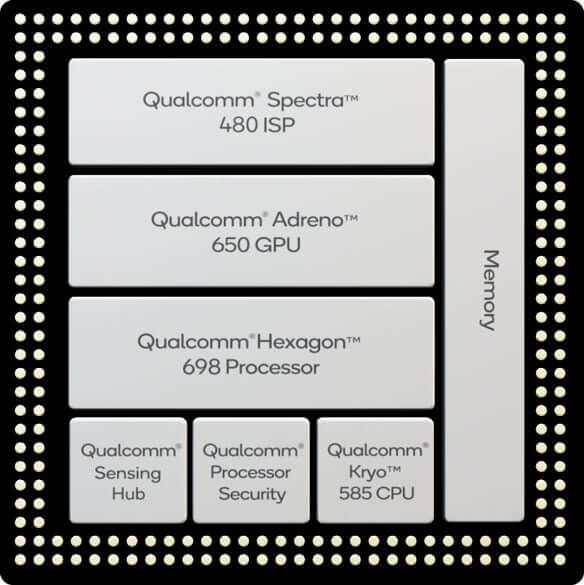 Well, X50 Pro and IQOO 3 are very identical to each other in terms of performance. Snapdragon 865 SoC powers them which is one of the best chipsets available in the market, so you are not going to face any kind of stutters or lag, you won't face any issue in heavy tasks including heavy graphic games either. Additionally, the phone comes with LPDDR5 RAM along with UFS 3.1 and UFS 3.0 storage on IQOO 3 and Realme X50 Pro respectively. So, in terms of performance both the phones are going to provide you with the best performance possible. On a side note, IQOO 3 has Monster Button and 4D vibration which will improve the gaming performance. But in day to day life you are hardly going to notice any difference.
Software: UI 1.0
Realme X50 Pro runs on Realme UI 1.0 while the IQOO 3 runs on IQOO UI 1.0 which are based on Android 10. Now we will leave it to user preference, both of them UI have their own features. Realme UI has a cleaner UI while on the other hand, the IQOO UI focuses on gaming-centric experience.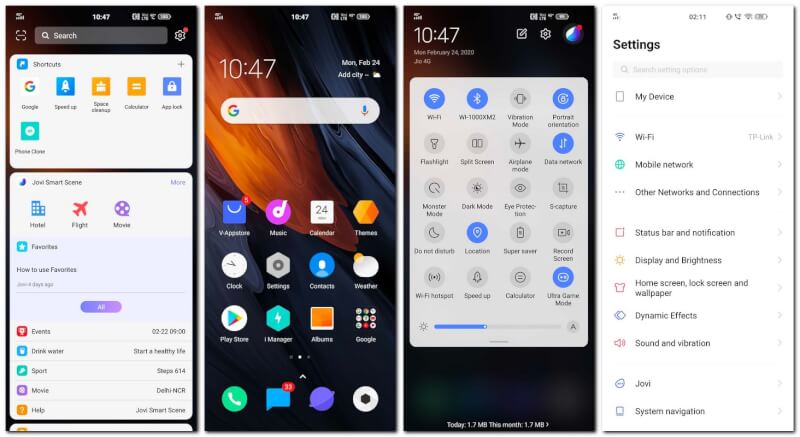 Camera: 64 or 48!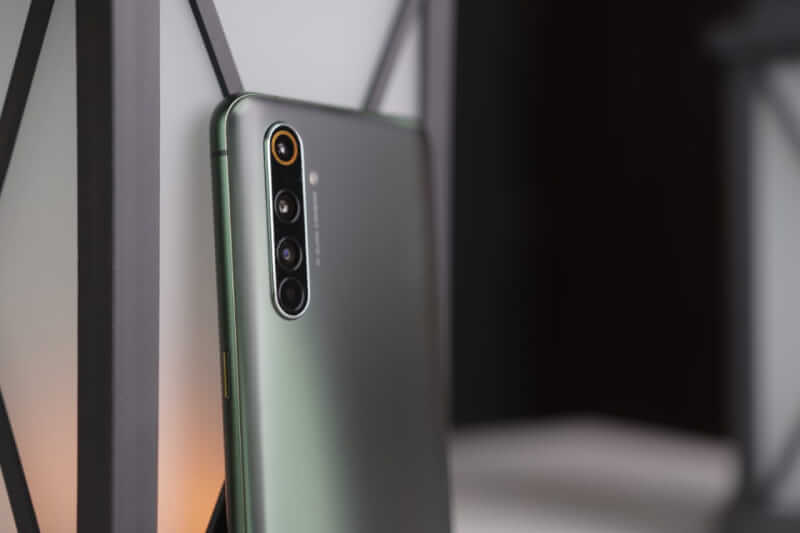 IQOO 3 comes with a quad-camera setup which includes 48MP (Sony IMX582, f/1.79), a 13MP telephoto (f/2.46), a 13MP wide-angle (f/2.2) and a 2MP (f/2.4) depth sensor. On the front, we have a 16MP single selfie shooter. On the other hand, Realme X50 Pro has 64 MP Samsung Isocell GW1 (f/1.8), 12 MP (f/2.5) telephoto, 8 MP (f/2.3) ultrawide and 2 MP (f/2.4) B/W Depth sensor. For the selfie, we have a 32MP primary plus an 8MP Ultrawide angle lens on the front which is a welcome change. So, for the front camera Realme has a clear advantage here. Talking about the back camera, we are yet to test the camera performance extensively but Realme offers some extra cool features like Portrait mode video. Realme has an advantage in terms of megapixel counts however, there will not be a huge difference between the two in terms of real-world performance.
Battery: Super Fast Chargers
Both the 5G smartphones come with decent battery capacity and fast charging technology. Realme X50 Pro has 4,200mAh while the IQOO 3 has slightly bigger 4,400mAh capacity battery. The X50 Pro charges a tad bit faster because of the 65W SuperDart Chrager while the IQOO 3 comes with a 55W Super FlashCharger. The battery life of IQOO 3 is going to be a little bit better thanks to the larger battery and 60Hz refresh rate panel. In the end, both the phone will last easily for one day.
Sound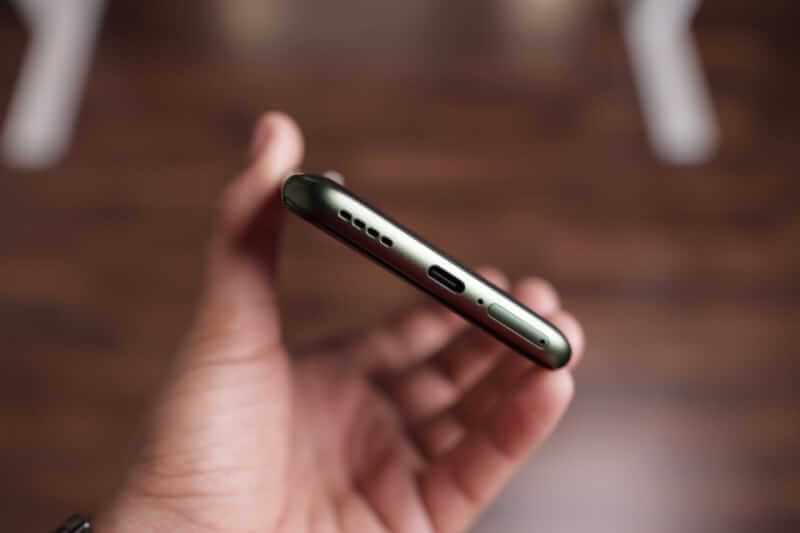 Realme X50 Pro is the first phone by the company without the headphone jack, so you will have to use either USB Type-C earphones or Bluetooth earphone. But it comes with stereo speakers which is a nice thing. On the flip side, IQOO 3 has an only single bottom-firing speaker, so you won't get that stereo effect but it still has the 3.5mm Audio Jack so you can use your regular earphones to listen to the music.
Pricing: Because, Price Matters
Well, if you are looking for an affordable 5G phone then Realme X50 Pro is currently the cheapest 5G phone available in the India market with a starting price of rupees 38k. However, we don't have  5G networks in India and no confirmation on the release yet. So, in this case, IQOO 3 is the cheapest phone with the latest and greatest Snapdragon 865 SoC at a starting price of rupees 37k.
Conclusion
Let's now conclude all the things. At this moment we don't have 5G networks in India, so there is no benefit in buying a 5G phone. But it's always good to have future proof devices. If you travel a lot you will definitely get 5G network speed in other countries. Also, the 5G modem provides better Wi-Fi and 4G internet speed. If we keep the 5G aside for a moment then these two phones offer many other exciting features. If you want 90Hz refresh rate and better front camera with an ultrawide lens then Realme X50 Pro is the way you should go.
Monster Button and a headphone jack are present on the IQOO 3, so for gamers, this seems like a better option. All the other aspects including day to day performance, Software, rear camera setup, 5G capabilities and display quality is going to remain the same on these smartphones.
That's all in this comparison of Realme X50 Pro Vs IQOO 3. Share your thoughts in the comments down below.