Xiaomi sub-brand Redmi has finally launched its first wearable gadget today in China. The Redmi Band Launched in China and also expected to come to India soon. But, before that, the Redmi Band features a colour display which is much good for the users. Redmi Band Specs include Heart Rate sensor, and the price is aggressive as well. Redmi Band comes with a rectangular display, and it features a new Charging Type which has been seen in the Realme Band. The Redmi Band will be a great competitor to the Realme Band because of the specs and price. Therefore, read the full article to know more about the Redmi Band Launch Date in India and Redmi Band Price in India.
Redmi Band Launched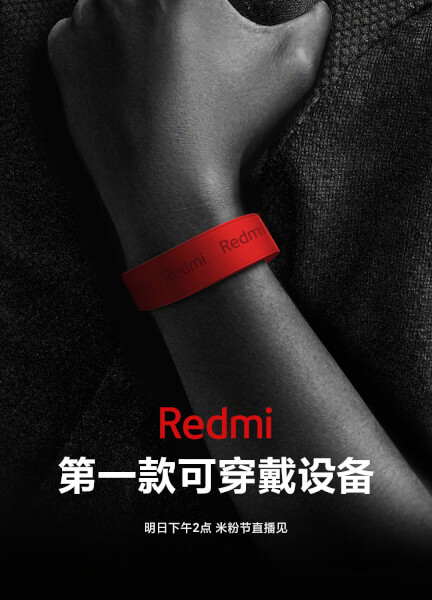 This is the first Redmi Wearable that has been launched in China. Also, there are many leaks about it, but no one confirmed because at the same time the Xiaomi Mi Band 5 Leaked. So, now the Redmi Band officially launched, and we have the confirm Redmi Band Specs.
Redmi Band Features
Here are the features by which the Redmi Band is packed with:
Display & Battery
The Band comes with the 1.08-inch rectangular colour display. It can be customised with 70 Watch Faces from the Xiaomi App. Also, you can customise it by own. The gadget comes with the 14-days battery life and built-in USB for charging, so unlike the Mi Band series, you won't need Pogo Pin charger.
Other Features
The gadget comes with an Optical Heart Rate Sensor to measure the Heart Rate. Also, the device comes with the Sleep Tracker, which will tell you the sleep report. And, the device also supports NFC, which is much exciting and you can pay money without using mobile. The gadget also sports different types of sports mode which will track when you are swimming, cycling, walking and doing some more exercise. The device will also control the Music, and you can also answer your calls and can type messages. The wearable also features step counter and records calories burnt by the exercise.
Redmi Band  Launch Date in India
The Redmi Band has launched in China. But, there is no official confirmation for India Launch. So, we are expecting that the wearable will launch in May 2020.
Redmi Band Price in India
It is the first Band which comes with all necessary features and comes in the Budget of users. Also, the wearable has a colour display, and other Redmi Band specs are quite good. We can expect it to be priced between Rs. 1000-1200. 
That's All For Today. Stay Tuned To TechBurner For More Stuff.