Samsung has announced a few new accessories to go along with the Samsung Galaxy S20 Series of devices. While Samsung had quite a few power banks already in the market, they have now decided to launch a new power bank and a new car charger. These unique accessories are currently not available in India, but we may soon see them come to India with the Galaxy S20 series of phones. Now let us tell you the complete information on these new devices.
Samsung New 10,000mah Powerbanks:
Samsung has introduced two new power banks, where the first one comes with a capacity of 10,000mah along with a Qi Wireless Charging Pad which can output up to 7.5W wirelessly. The other posts include two USB Type-C ports with 25W USB power delivery. It also has a button and LED Indication lights, which all power banks generally do in 2020. This version is priced at $80 (~5,799 INR) and currently is not on sale, it will hopefully be on sale along with the S20 devices.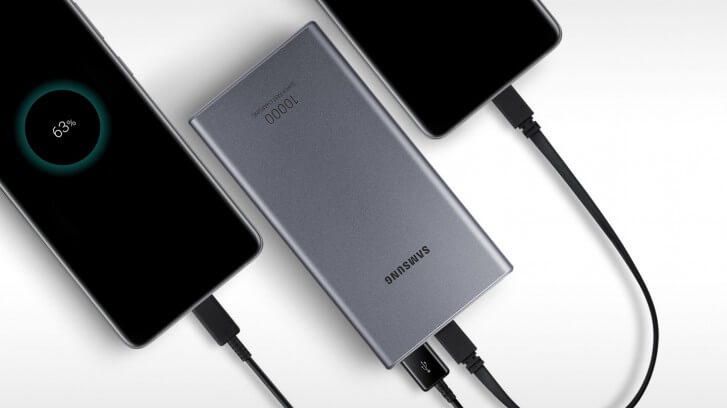 The other power bank launched by Samsung misses out on the wireless charging pad, has a USB-A port instead of a Type-C. It has the same battery capacity measuring at 10,000mah and can output at 25W using the Type-C port. The pricing of this variant is still known, but we will come to know pretty soon.
Samsung's New 45W Car Charger: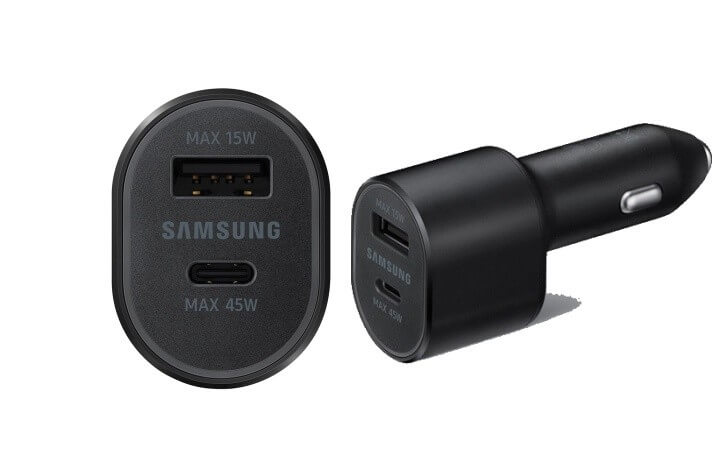 The other accessory that Samsung has launched alongside the power banks is a new 45W Car Charger. It comes with a USB-Type C port that has a max output of 45W and a USB A port that has a max output of 15W. Also, a point here to be noted is, users will need to have a 5A cable to support these new chargers. Also, the Note 10+ and the S20 Ultra 5G are the only devices that support 45W fast charging from Samsung.
Wha do you guys think of these new power banks and car chargers from Samsung, will you be interested in buying them if they launch in India? Let us know in the comments below.