Samsung is expanding its Odyssey line of gaming laptops, PCs and VR devices with the QLED Gaming monitors. Samsung has launched two new monitors named Odyssey G7 & G9. These are QLED Gaming monitor with world's first 1000R curved display. Find out more about Odyssey G7 and Odyssey G9 gaming monitor in this article.
Odyssey G7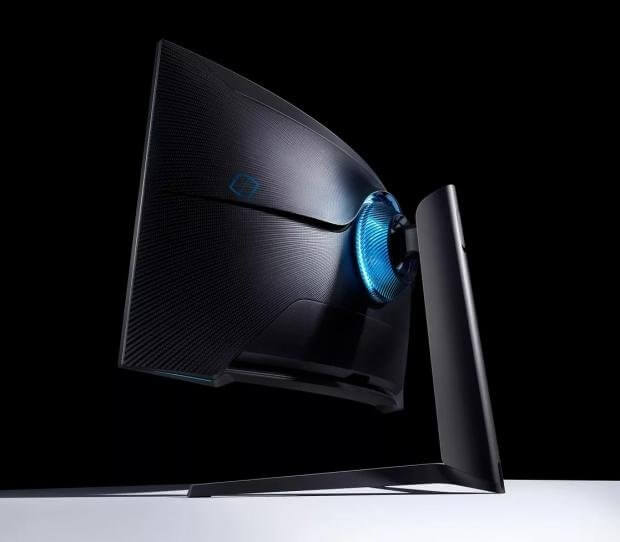 Odyssey G7 model comes in two different display sizes 32-inch and 27-inch. The resolution here is Quad HD+ (2,560 x 1440 pixels). Odyssey series gaming monitors are the first in the world to feature a unique 1000R curved display. Both the monitors use Samsung's QLED Display tech. For smooth gaming experience, these monitors come with 240HZ refresh rate and 1ms of response time. The monitors are Nvidia G-sync and AMD FreeSync 2 compatible. The G7 model comes with a 16:9 aspect ratio and HDR600 rating. The peak brightness is 600nits. The Odyssey G7 comes in Matte Black variant with a colour Core on the back with RGB lighting.
Odyssey G9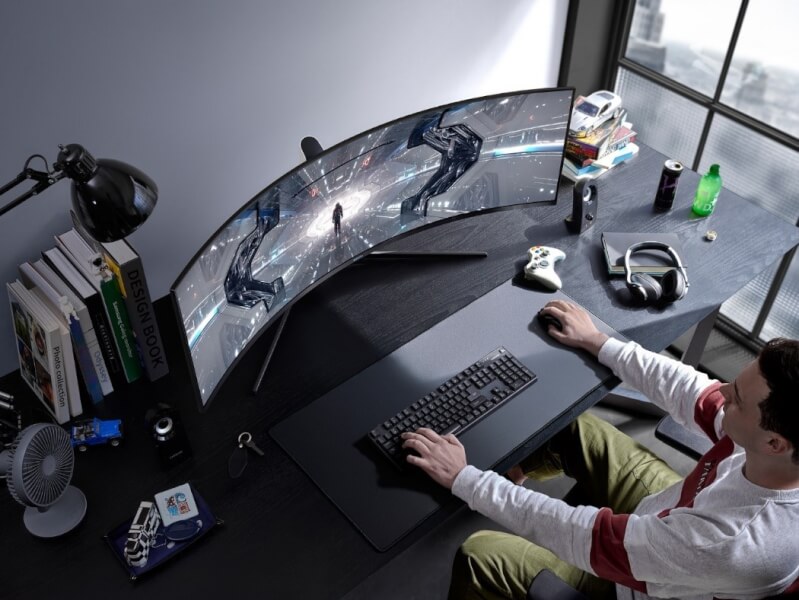 Odyssey G9 is the flagship gaming display and it comes in the only 49-inch variant. It comes with dual Quad HD resolution with 5,120 x 1440 pixels. The aspect ratio here is 32:9. "When you play games that support the monitor's 32:9 screen ratio, especially FPS, flight simulator and racing games, the level of immersion is such that you feel as if you are inside the game itself", said Juwon Cho of Samsung Electronics' Product Design Group. This monitor uses the company's Quantom Dot technology which produces a wide colour gamut. This gaming monitor supports HDR1000. The 1000R curved display in white glossy design looks absolutely stunning with the colour core on the back. The rear core produces 52 different colours and 5 lighting effects to improve the gaming experience.
The price and availability of these Odyssey gaming monitors are not out yet. Stay tuned with us to know more about this. Share your thoughts on 1000R curved display in the comments down below.
Read More: Samsung Galaxy S10 Lite and Galaxy Note 10 Lite Launched: Check Specs, Price and More!
[Source]