Qualcomm Snapdragon 865 was announced recently on the second day of Qualcomm's Summit which was held in Hawaii, the USA where Qualcomm detailed all the features of the new Snapdragon 865 Mobile Chipset. The company's Vice President also claimed that the Snapdragon 865 was made by over 10,000 employees and their hard work over three years. The Qualcomm Snapdragon 865 is built on the 7nm process and is manufactured by Samsung. This new chipset brings major performance improvements over the previous generations and will be commercially available starting from the first quarter of 2020.
USP's of Qualcomm's Snapdragon 865 SoC:
 Introduction of 5G and WIFI 6: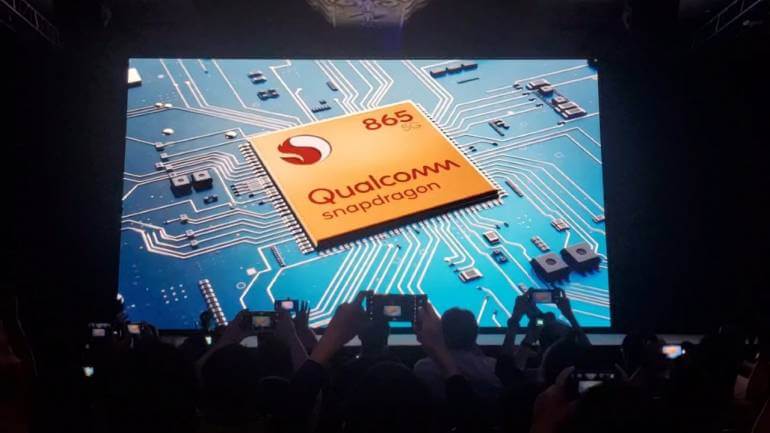 The new Snapdragon 865 SoC comes with the new Snapdragon X55 Modem and an upgraded Radio Frequency paired with the Snapdragon 865. It is the first commercially available 5G solution available which can provide data speeds as high up to 7.5 Gbps and better network coverage over the globe. The X55 modem is fully compatible with the major frequency bands in the world and supports from 5G to 2G networks, has support for millimeter-wave and TDD or FDD frequency bands which are below 6Ghz. Its other features include support for Dynamic Spectrum Sharing, global 5G roaming and more. The Snapdragon 865 Chip is not only better with mobile networks but also with WIFI, it comes with the Wi-Fi 6 certification which can take up your internet download speeds to as high as 1.8Gbps.
A.I have been playing a major part in the device performance and the Snapdragon 865 comes with the new 5th Gen A.I Engine which can achieve about 15 Trillion operations in a second and it is approximately twice as powerful as the one from the Snapdragon 845. It comes with a Hexagon Incremental Accelerator which has 4x computing power and better energy efficiency than the previous generations. The A.I Engine can also translate users voice to text in real-time without needing any internet connection.
Also Read: 3D Sonic Max: A Better In-Display Fingerprint Reader from Qualcomm
Better Billion Pixel ISP: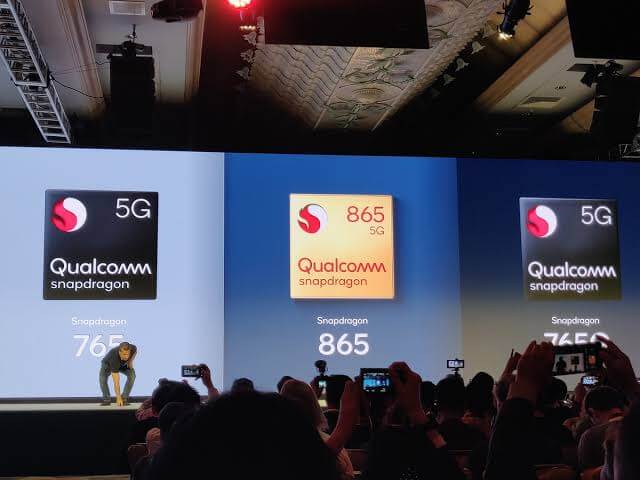 The camera performance also has an upgrade with the new Snapdragon 865 SoC, its processing speed reaches up to 2 billion pixels per second, it can record 4 Billion HDR videos with 1 billion pixels, can shoot 960fps slow-motion videos for unlimited time slots capturing every millisecond of detail. For the first time, it also comes with the Dolby's Horizon Video Shooting feature which supports creating HDR videos on larger screens.
Better CPU and GPU Performance:
Qualcomm Snapdragon 865 is also the first chipset from Qualcomm to have the ability to support end-level forward rendering on Android enabling the developers to create end level light resources and new realistic gaming experience on smartphones. Another one major feature that Qualcomm has introduced this year is its ability to update the GPU drivers via the Google Play Store. The Snapdragon 865 can achieve up to QHD+ displays with a 144Hz Refresh Rate for the first time providing better and higher quality displays on the Android platform. Also, the newly added Game Color Plus brings more details and higher color saturation with local tone mapping.
Follow Tech Burner Team on our social media handles to get the latest updates:
If you have any queries about tech then simply mention @TECHBURNERTEAM on twitter and we will try to answer you as soon as possible.