With the rise of playing PUBG Mobile for smartphones, mobile gaming is gaining popularity more than ever before. Mid-range smartphones have improved hardware and GPU capable of running games at high graphics. FPS games (first person shooters) are among the most exciting game genres out there. The popular title 'Call of Duty' is working hard to bring its game on the Android platform. Believe it or not, for mobile gaming there is actually a healthy supply of FPS games for Android that you can already dig into. If you've got your trigger finger ready, here are the 5 best high graphics FPS games for Android similar to COD Mobile!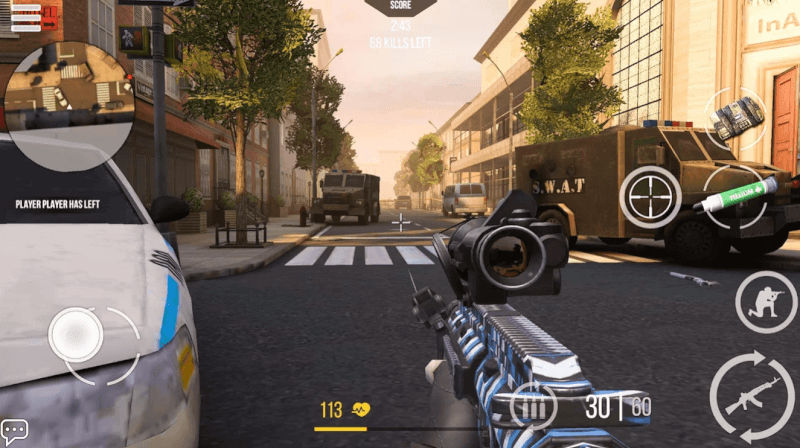 1. Modern Strike Online
Free (In-app purchases)
When it comes to FPS games for Android Modern Strike Online comes first on our list. This game has all that you need for a good FPS game. Starting from graphics to weapons all are perfect. It doesn't lack in terms of fun or look inferior to any other FPS games for Android. It is developed by a Russian start-up called Game Development. The game allows players to take control of a group of elite commandos. The task is to take down terrorists hiding in different parts of the world. The game is somewhat similar to Counter-Strike and people who love Counter-Strike will love it.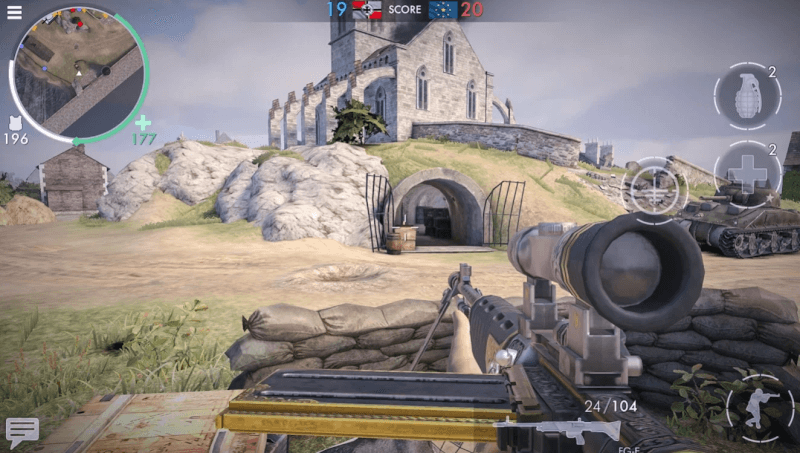 2. World War Heroes
Free (In-app puchases)
The gameplay of this FPS game for Android is relatively simple than most battle games, treated with realistic high graphics. World War Heroes has teams fight for domination against each other and the team with the most points at the end of the round wins. The game controls are pretty smooth and easy to grasp. World War Heroes takes you on a beautiful journey that is expressed in an even more beautiful way with really high graphics. The game details are enchanting and keep you driven to explore more and more of the battlefield. Made inspiration from the title 'Call of Duty World War ll' for mobile gaming, go check it out.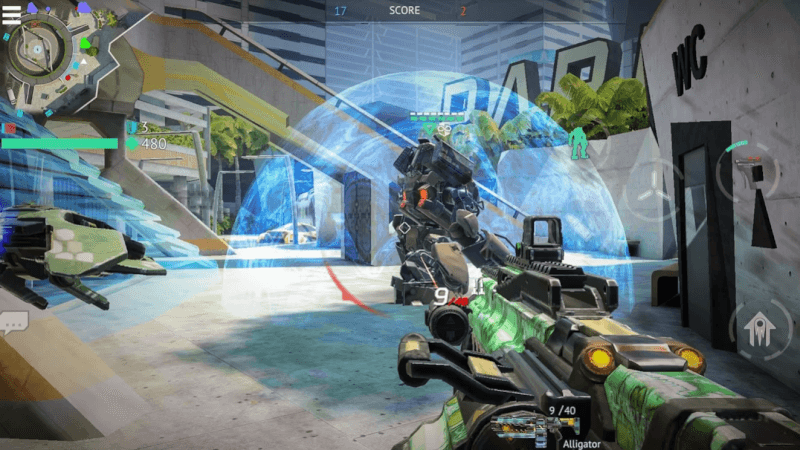 3. Infinity Ops
Free (In-app purchases)
Infinity Ops is a phenomenal mobile based FPS game for Android that completely embodies how far mobile based shooting games have come over the past few years. On top of being an extremely well-optimized game that'll run smoothly on most devices. The gameplay of Infinity Ops is absolutely loaded with great features. While the game deserves praise for various different things, the things that stood out the most were its movement and shooting mechanics. The visuals of Infinity Ops are extremely high quality and is filled to the brim with features. It's definitely recommended for players who are on the lookout for a top-of-the-line FPS that they can enjoy in the comfort of their mobile device.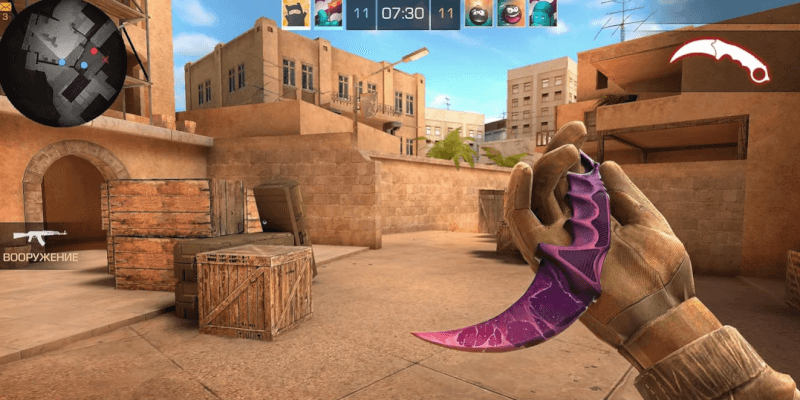 4. StandOff 2
Free (In-app purchases)
StandOff 2is the game that aggregates players from all over the world preferably the players from your continent. The multiplayer game has to match the smooth gaming experience with high graphics. It intends to provide quick responses from teammates and other allies. Once across the queue, it lets you choose the team you want to support. The game tries to balance terrorists and counter-terrorists, even if not it is solely about kills and deaths. All in all StandOff 2 is a fast-paced FPS game for Android that gives you the opportunity to fight real players and not dead zombies commanded by a computer.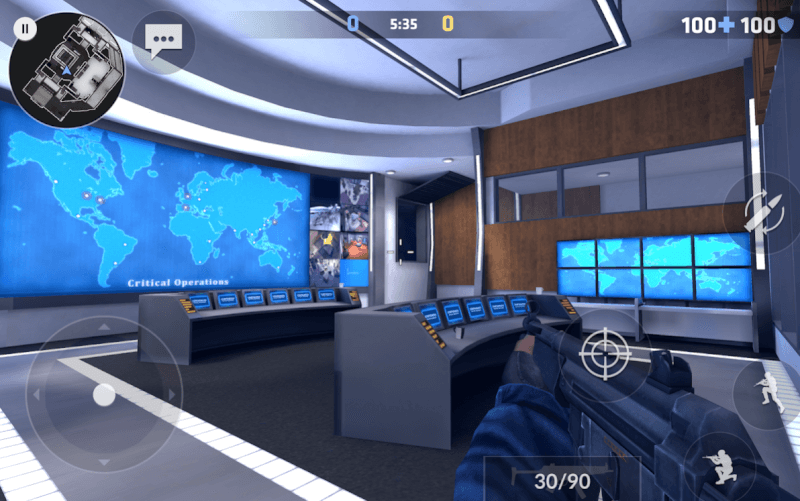 5. Critical Ops
Free (In-app purchases)
Critical Ops is arguably one of the best FPS game for Android. It features competitive combat through beautifully crafted maps and challenging game modes. The game is fantastic with functions using in a cool way making users have a lot of heroism. The critical part of the game is beginning to the ending point that is the whole game session. This adds up in making the game to look outstanding generally within all parts of it. Overall, the game is really cool and you would love to try out this game.