Vivo Apex is the new most exciting mobile on the internet. It is an exciting phone with 120 degrees curved edgeless display, and there are no physical buttons. Even no notch and no pop-up camera because of the phone comes with the under-display selfie camera. Also, the device is coming with the gimbal camera, and it will also support Optical Zoom. In this article, we are going to talk about Vivo Apex 2020 features. We will even be talking about the Vivo Apex 2020 Price in India and Vivo Apex 2020 India Launch. Therefore, read the full article to know more about the device:
Vivo Apex 2020 Features
Vivo Apex 2020 includes 60W wireless charging. This charger can charge a 2,000mAh battery in 20 minutes, but the Vivo Apex 2020 didn't reveal the capacity of the battery. This Smartphone does not have a single button anywhere like power and volume button can be controlled via Sensor. Because the phone comes with 120 degrees curved edgeless screen.
Display and Battery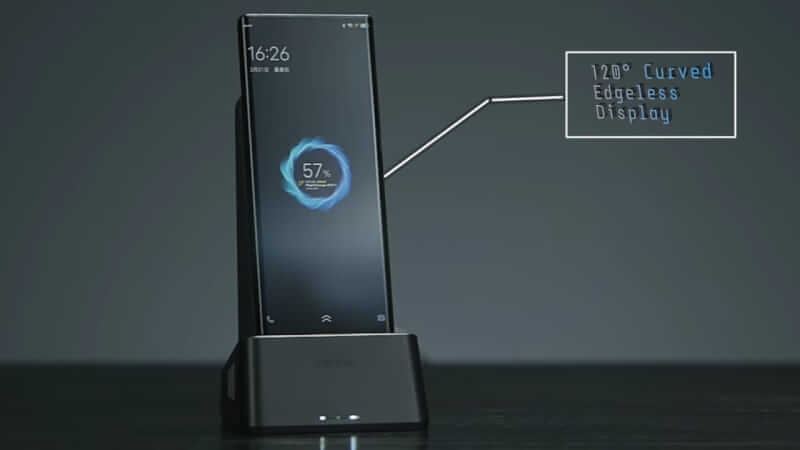 Vivo Apex 2020 has a 120° full view edgeless display with no physical button, no notch or even a pop-up selfie camera setup. This Smartphone has a 6.45 inches waterfall display. If we talk about the battery capacity, then the company didn't reveal the capacity, but Vivo Apex 2020 includes the 60W Wireless fast charger. There is no point for USB port & headphone jack on this phone.
Camera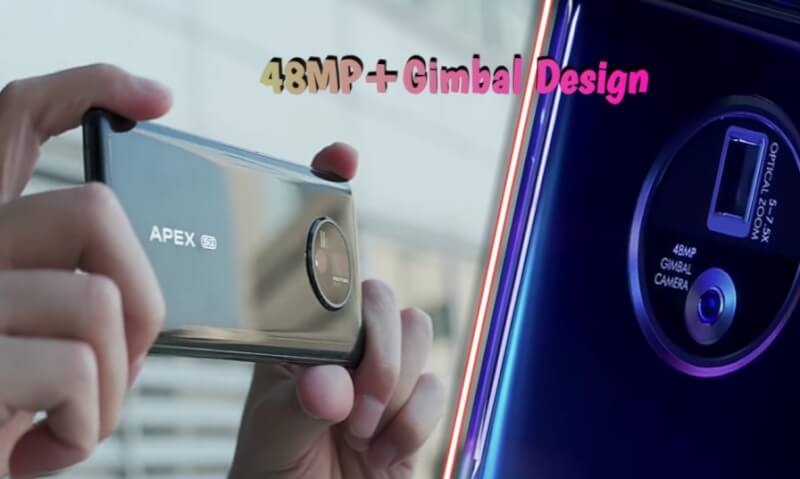 Vivo Apex 2020 comes with a 48 primary camera and the primary camera structure is like 'Gimbal'. The Vivo Apex is claiming a 200% increase in performance over traditional OIS system like; Smother Video, Longer shutter speed for nighttime photography. It also comes with the optical zoom. And, the device is coming with the in-display selfie camera of 16MP.
Performance
The Vivo Apex 2020 is a 5G device & the processor is Qualcomm Snapdragon 865 SoC. It runs on Android 10. The device comes with the 12GB RAM and 256GB internal storage. We will also be going to see the in-display fingerprint sensor in it.
Vivo Apex 2020 Specifications
Here are the specs of the Vivo Apex 2020.
| | |
| --- | --- |
| Network | 5G |
| Display | 6.45-inch FHD+ Curved Edgeless Display |
| Platform | Qualcomm Snapdragon 865 SoC with OS On Android 10 |
| Battery | Not specified/ 60W Fast Charging |
| RAM &Storage | 12GB RAM + 256GB ROM/Storage |
| Main Camera | 48MP (5x to 7.5x continuous optical zoom) |
| Selfie Camera | 16MP (In-display) |
| Other Features | 120° FullViewEdgeless Display |
Vivo Apex 2020 India Launch
It's a concept phone from Vivo. There is no confirmation on the commercial launch of this phone. Vivo usually does not launch the Apex series concept phone. Stay tuned with us to get more information about it.
Read More: Vivo Z6 5G Launched in China: Might Arrive In India Soon
Vivo Apex 2020 Price In India
The Vivo Apex 2020 device is coming with the Qualcomm Snapdragon 865 processor and 60W Wireless super flash charger. The main highlight of the phone is a 120-degree waterfall edgeless display. As we mentioned, it's a concept phone. So, we are expecting that the device is likely to come around Rs. 80,000.