Android Tv is there in the set-top boxes but it can be embedded in the TV itself. Xiaomi is working on three new devices with Android TV-certified televisions to launch in the future. Recent rumours suggest that Xiaomi is set to launch its first Android tv-certified televisions. Xiaomi is one of the innovative brands and has its line up of products. They have the Mi Box making ordinary TV an Android TV. The Mi Box is kind of a device you can connect to your televisions. But now Xiaomi is working on its Android TV-certified televisions to introduce the market.
MI Box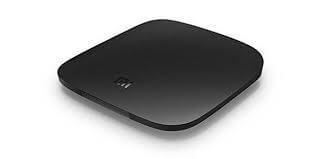 Xiaomi has its Mi Box since 2014 in the market and keeps on updating the series. You can buy the Mi Box 3s from Amazon right now[amazon_link asins='B07GT33919′ template='ProductLink' store='techburner-21′ marketplace='IN' link_id='2af23709-bb4e-11e8-940f-ed70363a0aeb'] for Rs 7899 in India. However, you can buy it from Global Store of Amazon for $75. There are also reports that Xiaomi is about to launch its new Mi Box 4. Xiaomi is doing a good job in the smartphone market as well in sales of Mi Box. But they want to enter the television market with a great pace.
First Android TV-Certified televisions of Xiaomi

Xiaomi sells electric scooters, toy robots, air purifiers, pens, and even bed pillows. You want anything come to Xiaomi Store, you will get everything. And yes don't forget the storming smartphone industry and Xiaomi's market share. After all this, Android TV-certified televisions are there. Three devices are named as Xiaomi Mi 4 Pro, Mi 4A Pro, Mi 4C Pro launching at different price segments. We have some information about all these devices Mi 4 Pro, Mi 4A Pro, Mi 4C Pro as:
Mi 4 Pro – 4K TV with 2GB of Ram and Amlogic T960X
Xiaomi Mi 4A Pro – Full Hd TV with 2GB of Ram and Amlogic T950X
Mi 4C Pro – HD TV with 1GB of Ram and Amlogic T950X
It is also exciting to see these products as the chipsets mentioned above are yet to be seen in any product. Also, the televisions are Android TV-certified televisions. That means they will have access to Android TV-optimized apps from Google Play Store. This will also support Google cast and Google Assistant.
There are no pricing details available so far about these devices( Mi 4 Pro, Mi 4A Pro, Mi 4C Pro). Xiaomi has already launched its smart TVs in the Indian market previously this year. This is way more exciting as the new Android TVs will have access to  Google play store apps. What do you think about what could be the pricing and when it can launch?