Xiaomi Mi Mix 3 – Giant is coming?
Now every one of us is looking for the flagship of Xiaomi, in past few years, Xiaomi is not able to make some good reputation in the category of flagship phones. Whereas brands like Samsung, LG, OnePlus are king of flagships. So, the next flagship from Xiaomi is Mi Mix 3, and initial leaks are suggesting that Mi Mix 3 can change the figure of the flagship market for Xiaomi, and consumers too. So, in this article let's talk about the leaks of Xiaomi Mi Mix 3.
Doing a review of the leaks that have been revealed to the public, it is speculated that the screen is made with a COP (Chip On Plastic Substrate) process, which allows more space for flexibility. It should be noted that this detail is very important since it is expected that the Xiaomi Mi Mix 3 will lose its bevels completely, so a flexible screen will allow Xiaomi to reduce the bottom bevel. To have a clearer idea, it should be remembered that Apple used the COF (Chip On Flex) technology with the intention of getting rid of the bezels on the iPhone X. Both processes have similar results, creating a large screen-to-body ratio.
Mi Mix Specification
The list that was leaked also talks about the SoC that this smartphone will have, saying it will be powered by a Qualcomm Snapdragon 845 chipset. Also, it is expected that it has a fingerprint scanner on the screen and that this panel is Samsung 2K AMOLED. It is also speculated that it can have wireless charging and that it has a front camera that has a 20MP sensor. According to previous reports, it is expected that it could have a dedicated AI button. In turn, some images that were shown to the public suggest that we have a phone without bezels (as previously mentioned). If these images are true, then it is possible that a camera is an emergent unit as in the Vivo Nex.
Finally, the data that brings us together today: the price. This could be $569 according to recent leaks, being a considerable price for a high-end phone as would be this new addition to the Mix range.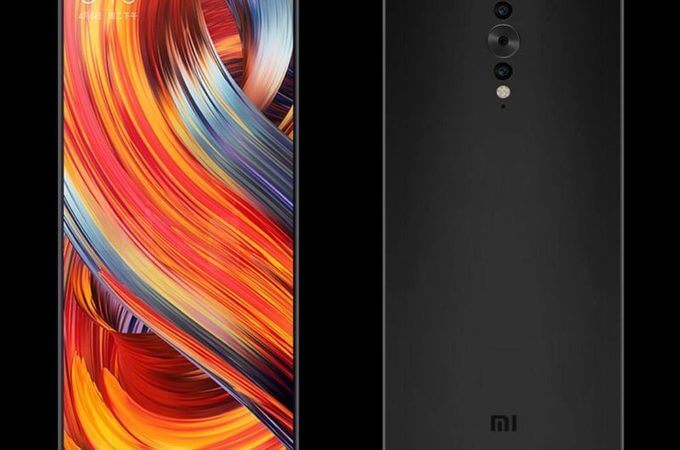 Mi Mix 3 Launch date
All this information is based solely on rumors that were created through the leaks that have been released regarding this device, so they must be taken with great caution. The best thing is still waiting for Xiaomi to get more reliable and official information regarding the Xiaomi Mi Mix 3, some leaks have suggested the Mi Mix Launch Date will take place in September last week.
Hope you liked the article,
Adios!