Photos in your phone's gallery are surely very important to you. Sometimes you accidentally delete an important photo from your gallery. Or even worse, your device is damaged or reset and everything is lost. So, now you are searching for ways to recover deleted photos. Here we will tell you 3 ways to recover deleted photos from Android phone. Sometimes many of us may lose some important documents because of this issue. To solve all these issues, make sure to check 3 ways to recover deleted photos. They vary from basic to complex, so perhaps there is a solution for you. Let's get started!
How to Recover Deleted Photos from Cloud?
Most of the applications now use a basket or recycle bin like the desktop. Most cloud and photo applications also provide backup pictures. If you have this enabled, your picture is unlikely to be removed. Removing a picture from the Gallery app on your phone will not remove it from your cloud backup service. Simply log into your cloud app and download it again to get it back. You may even retrieve it from it if you erased the picture from your cloud backup. Most cloud services use a recycling bin to recover any deleted file in a certain time period.
How to Recover Deleted Photos from Google Photos?
On Google Photos:
Launch the app

Choose Library option 

Then open Trash or Bin

Press on each picture to recover and click Restore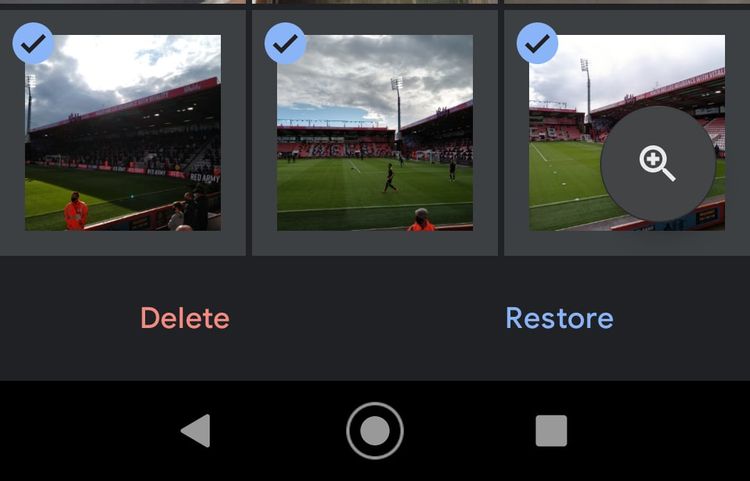 How to Recover Deleted Photos from Microsoft OneDrive?
Open the app

Navigate to Me

Then tap on Recycle bin for Microsoft's OneDrive

Select and press the restore symbol for your files. 

How to Recover Deleted Photos from Dropbox?
In Dropbox, you must log in to restore lost pictures on your desktop, since you can't do so in the app. 
Go to Files

Then open Deleted files

Choose those to restore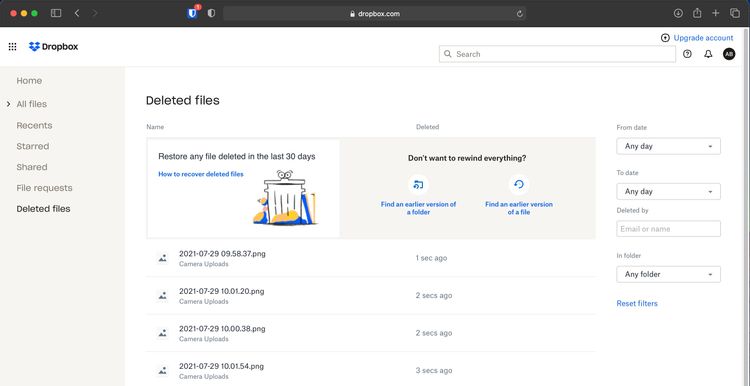 How to Recover Deleted Photos from your SD Card?
What happens if you don't back up your pictures to the cloud? If you want to retrieve pictures from your gallery app, your safest choice is to save them to your phone's SD card. You may connect your card to your PC and use specific recovery software to restore deleted photos as long as they are not encrypted. However, there are no certainties with this. Deleted files will only stay on a memory card until fresh data is overwritten. So, when you discover that you have mistakenly erased pictures, take your card from your phone to minimize the danger of overwriting them.
How to Recover Deleted Photos with EaseUS Data Recovery Wizard?
EaseUS Data Recovery Wizard is the finest free image recovery program. For both Windows and Mac, you may download it from EaseUS's Official Website https://www.easeus.com/. After installing the software, follow these steps below:
Insert your memory card to your computer through a card reader or an SD card port on your laptop.

Download Data Recovery Wizard and start it. 

Once launched, it will display all the discs that you may retrieve data from. This should contain your hard disc and your memory card.

Choose the memory card and click Scan. 

The program will now scan any files it can get.
With the free version, you may recover up to 2GB of data at a time. Depending on the size of the card and how much data it contains, scanning may take up to 20 minutes or more.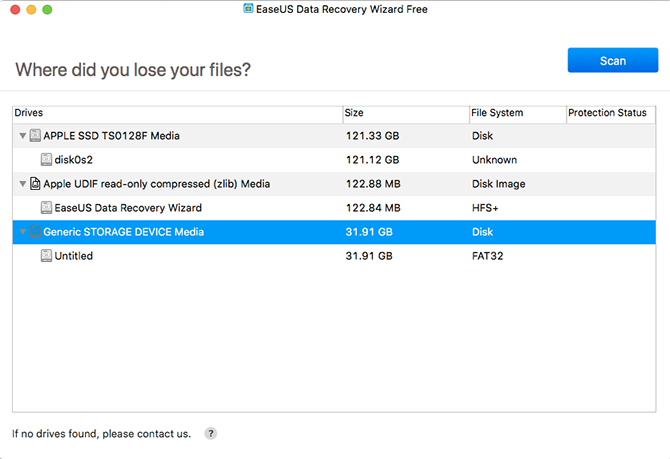 Finally, after the Scanning is done, follow these steps:
Choose Type from the left side. 

Select the arrow next to the Graphics to choose JPG (or whatever file format your phone saves images in). The main screen displays all the pictures you can retrieve. 

Choose the ones you want.

Click Recover Now and choose a place on your hard disc to store your pictures.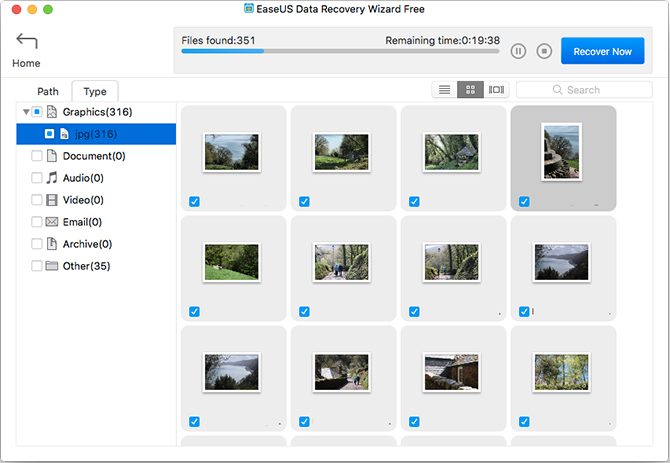 You're going to export and save it in your own folder. You may copy it back to your phone immediately.
How to Recover Deleted Photos from a Rooted Phone?
If you don't use a cloud backup service or memory card, recovering lost pictures from your Android phone is tougher. Unless your phone is rooted, you won't be able to search your phone's internal storage for missing data. You may attempt to root your phone if you're serious. However, this may require you to erase your device data and increase the chance your deleted images may be overwritten and lost permanently.
Recover Deleted Photos With DiskDigger
Install the photo recovery application DiskDigger from the Play Store. This is free to recover photos and video; you must pay only if you want other kinds of data to be recovered.
Start the app and give root access. 

Choose between Basic Scan and Full Scan options. Skip the first, since only low-resolution thumbnails of your pictures may be found. The Full Scan option is preferable.

Find internal storage for your phone. Usually, this is the /data partition. 

Tap it and then choose the file type you wish to search for (probably JPG and/or PNG). 

Tap OK to start.
The software scans instantly and displays you a thumbnail grid of everything that is found. It doesn't reveal your deleted pictures–it displays all images in the internal storage of your phone. The procedure thus takes a long time.
Tap the Settings button to filter some results. Set a higher Minimum File Size—for example, if you choose 1,000,000, it will limit your results to pictures bigger than a megabyte. You may also choose a date that is close to when the pictures were shot.
Select the folder to save them. You may store them in a certain app or just bring them back in your camera folder. To accomplish this, choose the DCIM folder. When you're finished, click OK to save your pictures.
How to prevent your photos from being lost next time?
The easiest method to prevent losing your valuable pictures is to keep them backed up. The simplest method is to use applications to back up your pictures from Android to the cloud. These applications work in the background silently and you can monitor while uploading your pictures. Set them to function just when you have Wi-Fi and charging your phone does not affect your battery life or data plan. Photos are not the only essential data on your smartphone; you should know how to back up your Android phone. You will always have a copy of your information with a regular backup strategy, and you will risk losing nothing again.
That's All For Today. Stay Tuned To TechBurner For More Stuff.