Five people died after a major fire that broke in the three upper floors of a newly-constructed Serum Institute of India's six-story building. This was a vaccine manufacturing plant of SII, which is a key supplier of vaccines against the COVID-19 disease globally. This plant was located at Manjari near Hadaspur town of Pune city.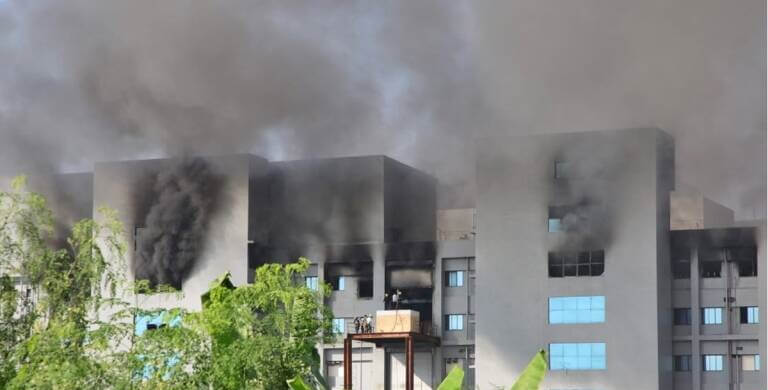 Serum Institute of India's CEO Adar Poonawalla told that the fire had caused "lots of damage". He also said that the vaccine production will not be affected as he had kept multiple production buildings in reserve to deal with such contingencies. The five persons that died due to fire were doing welding and air-conditioning jobs at the building. All of the five were outsiders and were not employees of Serum Institute of India. The cause of the fire has not been identified yet.
That's All For Today. Stay Tuned To TechBurner For More Stuff.