The United Payment Interface system is on the rise heavily. The revolution of mobile payments in ease was started by the BHIM app. Later, due to the lack of features and UPI being available in already popular apps like PayTM, BHIM destroyed BHIM's market. On top of that, cashback marketing almost made a dead-stop for the BHIM app. However, in October 2019, BHIM 2.0 Updated Version is incoming. According to the sources, it'll be called BHIM 2.0 specifically. This time, they are trying to be as near as possible to the other market competitors.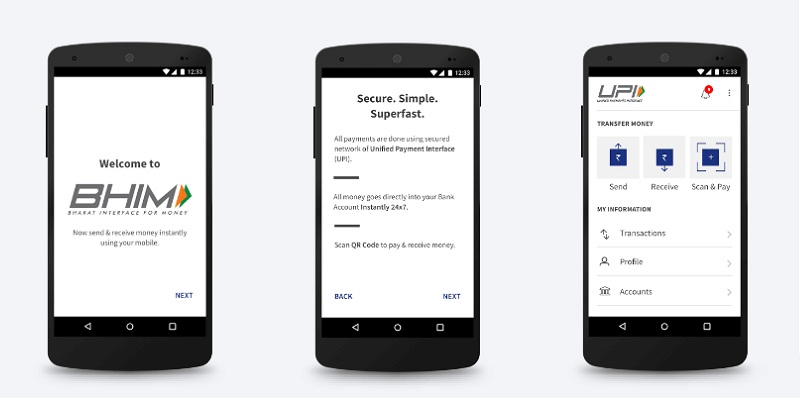 BHIM 2.0 Updated Version launch date in India?
BHIM 2.0 Updated Version will be launched in India on the 21st of October, 2019.
On December 30, 2016, 2 months after the demonetization of Rs 1,000 and Rs 500 notes, Prime Minister Narendra Modi launched the Bharat Interface for Money (BHIM) app under the Digital India Mission, in order to boost the environment for cash-less transaction in India via UPI payments system.
Read More: One Nation One Card initiative.
The app was an immediate success and was downloaded 10 million times in 10 days. However, BHIM couldn't bring that much of a positive response as was initially expected of it. It gradually began to lose momentum and its market to private competitors like PhonePe and Paytm. The government believes it can win back customers by offering additional features.
BHIM 2.0 Updated Version will feature an auto bill mandate, multilingual support and ability to link multiple bank accounts.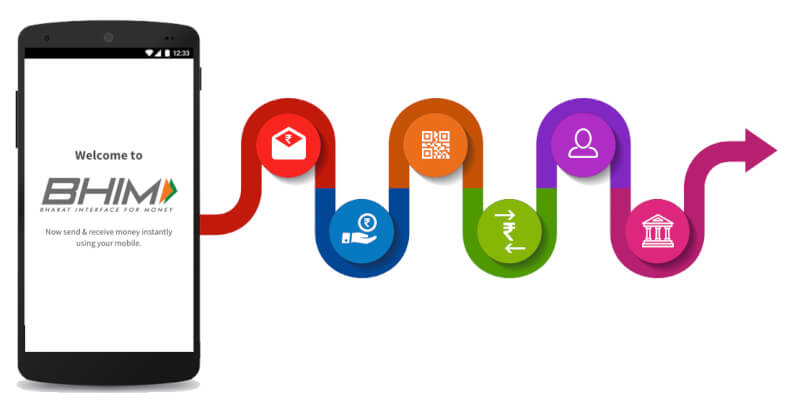 Why BHIM failed in India?
BHIM was introduced as the start of a noble cause, which was to replace currency notes and coins by cashless transactions. However, it was soon replaced to the lower ranks by nimble digital payments competitors like Paytm and PhonePe.
Even though 19 additional banks integrated with BHIM between June 2018 and June 2019, the volume of transactions declined. Also, the amount of transaction per bank through the app received a downward graph.
Read More: WhatsApp UPI Update.
The volume of BHIM transactions per bank reduced by 38,000 and the total amount of money transacted per bank through BHIM dropped by 18 percent to Rs 55.88 crore from Rs 68.06 crore.
BHIM can only be linked to the person's bank account and not with credit or debit cards.
The limit of a transaction for sending or receiving money through BHIM is lesser than that provided by other apps.
When on one hand PayTM PhonePe offered bill payments, banking services, cashback, gold-vaults, BHIM remained too simple.
We've seen a downfall of messaging apps like Hike, Viber, Wechat, etc. due to overload of features and complicacy. In that case, WhatsApp shined due to its simplicity. But this is a different scenario. Here, BHIM failed because of being over-simple. In short, BHIM failed to hit the sweet spot of simplicity and being featured-pack. This time, BHIM 2.0 Updated Version will try to do exactly this.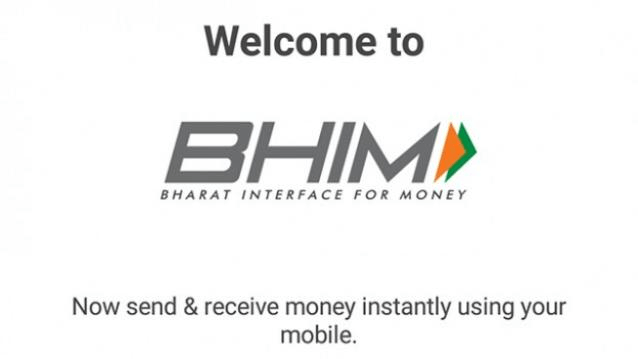 BHIM 2.0 Updated Version new features:
Power Advantages of BHIM 2.0 Updated Version over its Competitors:
It is easy and safe to use. The steps too are simple: download the BHIM app, link it to your mobile number and instantly send and receive money from your bank account.
The payer doesn't need the recipient's account number to make the payment.
The payer doesn't need to load any money in the BHIM app i.e. no wallet transaction.
It can be used without a smartphone and without an internet connection.
Multiple bank accounts can now be linked and IPO is added as a feature.
The issue with BHIM 2.0 Updated Version:
Marketing. Advertising. That's the primary issue BHIM 2.0 Updated Version is facing and will face. When the 1st app launched, it was mentioned by the Prime Minister in his speeches. Now, it doesn't have proper advertising, offer schemes and marketing strategy. Moreover, it isn't much popular now for word-of-mouth to be a successful marketing strategy.
How to Download BHIM 2.0 App:
BHIM 2.0 can be downloaded from the Google Play Store protected by Play Protect. However, the naming convention is a bit odd. There are many bank-specific BHIM apps like BHIM SBI, BHIM Baroda, BHIM UBI, BHIM Axis, etc.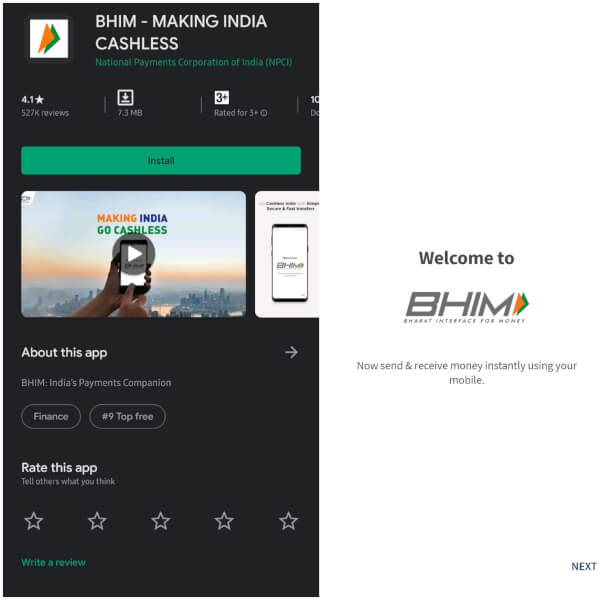 Use them only if you own that bank account. For this BHIM 2.0 Updated Version, strictly use the BHIM App only (link below).
Download from PlayStore BHIM 2.0 Updated Version
Follow Techburner Team on our Social Media Handles: