India is moving towards cash-less era and going digital all over by introducing Wallet and UPI system. Paying or buying products online is easier than ever. In this state of convenience, a new step is initiated by our Prime Minister Narendra Modi called 'One Nation One Card'. People use different types of public transport be it be Metro, Bus or Train. Public transport has a different card or a different subscription. This One Nation One Card will solve your problem once for all.
This not only is a transport card but also would allow the holders to pay for their toll taxes, parking charges, retail shopping and even withdraw money. This card runs on the RuPay card and will eliminate all your travel-related problems. Many times, we do not have the change to pay in cash while traveling in metro, bus, train or for the toll, during this time the card will be handy.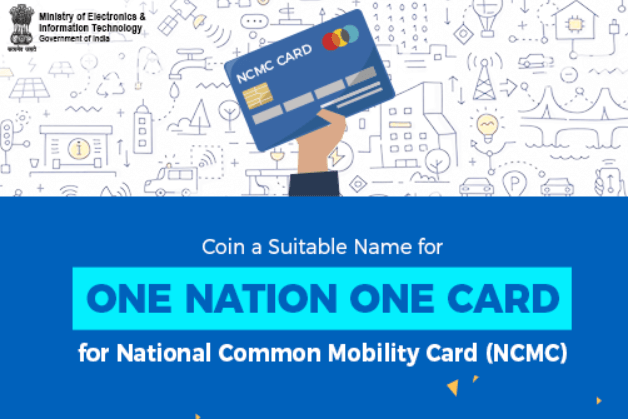 One Nation One Card: Everything you need to know!

The mobility card can be issued in the form of debit, credit or prepaid card of a partner bank.
This card is similar to any RuPay debit/credit card, which will be available with more than 25 banks, including the State Bank of India (SBI).
The card can be used for making payments across all segments including metro, bus, suburban railways, smart city, and retail shopping.
This card can also be used for paying at toll plazas and for parking.
The card offers cashback on bill payments and more than a thousand other offers.
A cardholder can also avail 5 percent cashback at ATMs and 10 percent cashback at merchant outlets while traveling abroad.
RuPay Contactless Card with NCMC is now available with almost 25+ large banks as debit, credit or prepaid. With this launch, RuPay fulfils the promise of One Nation One Card as the same bank issued debit/credit card can be used for many payments including Transit like Metros. pic.twitter.com/YJU9LSDTCs

— RuPay (@RuPay_npci) March 4, 2019
Future of One Nation One Card
Public transportation forms an important part of India. Recently by a report, 80% of people in cities would prefer using public transport rather than their vehicles. The study data also reveals that Chennai has the highest number of people using public transportation while the lowest number is in Mumbai. Till date, people had to purchase different subscriptions, cards, and tickets for different modes of public transport. Further, a transport card of one state did not apply to other states. By introducing this card it will surely ease people who use public transport daily. This number will be growing in the coming years.
One Nation One RuPay – A major step towards providing seamless urban mobility to commuters across the country launched by Hon'ble PM today at Ahmedabad. @nalin_bansal, Head RuPay, EMV & Contactless (NCMC). @dilipasbe #NPCI pic.twitter.com/OJ95Y8Wt9i

— RuPay (@RuPay_npci) March 4, 2019
Read More: HOW TO REPORT A WHATSAPP MESSAGE? STAY SAFE ON WHATSAPP
How to apply for One Nation One Card?
This revolutionary card is still in its experimental stages. However, the card will be available from 25 major banks in India including the State Bank of India. This card can be received by linking Government Identification and Bank account. One Nation One Card will be starting its services by July 1, 2020. By that time improvements in system and implementation will be done by trial and testing. Imagine you stay in Delhi and uses its metro services using this card and let's say you travel to Mumbai for a week and wants to use the metro service then too you can use this same card to pay for travel.
Your new RuPay Contactless card is here, giving you limitless possibilities across the country. #OneNationOneRuPay #NPCI @UnionBankTweets @BankofIndia_IN @IDBI_Bank @syndicatebank @canarabanktweet @tjsbonline @SaraswatBank @PSBIndOfficial pic.twitter.com/I8s9uochqm

— RuPay (@RuPay_npci) March 8, 2019
Follow Techburner Team in our Social Media Handles: