Most of you must have received some vulgar or abusive messages from someone in a WhatsApp Group or Private Chat. If you haven't, you still have to be prepared to face all this. Ever thought how to report a WhatsApp Message? Now you can do this right away. Read the Article till the end to know more about this.
In recent times, the number of vulgar/abusive/threat etc. messages are very common. It is OK if someone does this with his/her friend. But, with the Latest Rule of the Indian Government, those people who send these messages to unknown people, will be in great danger.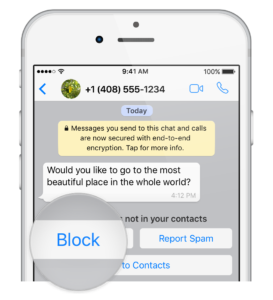 People can now send their concern about those messages to the Department Of Telecommunication ( DoT ). Someone just needs to have the Screenshot of the particular message and the number of the person who did the crime. Yes, sending vulgar messages belongs to crime now.
Read More – WhatsApp is Working On Group Invitation Permission
How To Report A WhatsApp Message
If someone has to report about their concern, they just have to send a mail to [email protected]
Ashish Joshi, DoT Controller Communications tweeted, "We will take legal actions on the person whom someone will report. We will also hand him over to the police."
These threats actually happen with Influencers, Public Figures, Journalists. They have a lot of haters along with fans. Those haters threat them basically. Even the police get complaints from these people regarding these threats.
This rule was passed on 19th February and it's been implemented as soon as possible.
They have also instructed Telecom Providers to take action when they receive such kind of reports.