Google has been developing the next beta version of its browser during the holidays. And finally, the first release of Chrome 98 has now arrived! It has a slew of new updates and features. Google introduced enhanced emojis and progressive web apps. There are also teasing other improvements, such as screenshot features and a new privacy guide. Chrome 98 Beta (v98.0.4758.34) is now available. Most of the changes are for Chrome beta Android. There are also new features and tweaks for Chrome's desktop version. We have listed out the best Chrome 98 beta features. You can use these right now. So, without further ado, let's get started!
Top Chrome 98 Beta Features 
Progressive Web App Enhancements
Progressive Web Applications or PWAs are receiving new functionality. Custom title bars were included in Chrome 93 as an experiment. But this recent Chrome 98 release makes them official. 
When you make a shortcut of a web app, the top bar of the browser window will now include the site title in a colourful strip. Also, there will be a search bar for that site.
Emojis that are Clearer and Crisper

In the new Chrome 98 update, emojis will use less storage space. Google has published a new set of COLRv1 Color Gradient Vector Fonts. The new icon fonts employ vector formats instead of PNGs. They reuse contours, accommodate variants, and enable 2D glyph definitions. Also, appear much more sharp and clear.
As a result, these new emojis will be sent in lesser file sizes and will scale better. Refer to the photos above. The emojis are identical, but much clearer.
Screenshots from the Desktop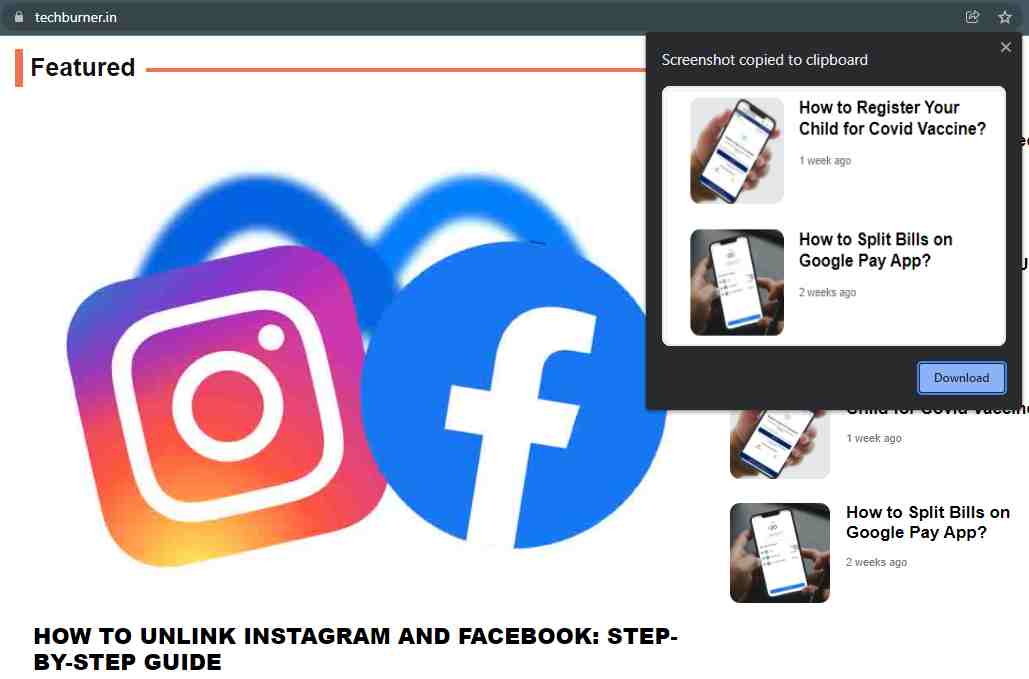 Finally, the stable version of the feature has rolled out from the flag version! Capture a desktop screenshot by clicking the share icon in the browser's Omnibox. After that, you may share it, save it for later use, or edit for changes.
Privacy Guide
The Privacy Guide is a fantastic new feature of Chrome 98 beta. But not a stable one, you have to enable the privacy review flag. After relaunching Chrome, you'll be prompted to go through the new tutorial. 
First, open Chrome's Settings. Then click the Security & Privacy option to get the Privacy guide.
You can alter the settings for search and browsing optimization, whether to sync history, safe browsing protection and disable third-party cookies in Chrome. Right now, not all the options are accessible. But it's a terrific and simple way to get started by taking control of your privacy!
Use Emojis to Decorate Screenshots
In Chrome 98, Google included a feature to add emoji to screenshots using the Chrome for Android sharing tool. You could previously sketch and add text. But now customize them with emojis as you like. Before, you could add emoji using the text tool. But the new approach treats emoji more like resizable, movable, and rotating stickers.
More Updates
Other enhancements to Chrome 98 Beta for the web and for Android are already coming out. You can either wait for the update or download the APK immediately. Expect everything we outlined, also developer-focused features like the new HDR enhancements for Cascading style sheets.
That's all for today! For more updates, follow TechBurner!