The Electronic Entertainment Expo, better known as the E3 2019, begins on June 11. However, before that, Electronic Arts (EA) gave us a little something to relish- an EA Play 2019 presentation. The presentation was aired live on EA's YouTube and Twitch channels from 12:15 p.m. EST (9:45 p.m. IST) to 3:00 p.m. EST (12:30 a.m. IST). During the live EA Play presentation, EA revealed updates on the stories of many of its popular games like Apex Legends, Battlefield V, FIFA, Madden, and The Sims. Moreover, we got to see the first ever gameplay from Star Wars Jedi: Fallen Order! This article contains a summary of all the information unveiled today.
EA Play 2019 Livestream and Recap
Star Wars Jedi: Fallen Order
The live stream of EA Play 2019 began with a badass Kickoff, that went on for 15 minutes. A 30-minute section devoted to Star Wars Jedi: Fallen Order revelations followed the EA Play Kickoff. The first 15 minutes of this section showcased gameplay three hours into the game. During this time, we see lightsaber combats as Padawan Cal Kestis, Saw Gerrera (the guerrilla fighter), and the others try to save imprisoned Wookiees on Kashyyyk. Many classic Stormtroopers, Flamtropers, Scouttroopers, and Purge troopers can also be seen.
Star Wars Jedi: Fallen Order is a story set after Emperor Palpatine and Darth Vader have encroached all power and created an evil empire. It follows the journey of Cal Kestis, a blue light saber-wielding protagonist who happens to have a droid named BD-1 as his explorer-companion. Star Wars Jedi: Fallen Order releases on November 15 for PS4, Xbox One, and PC.
Apex Legends
With the second season of Apex Legends (a legendary battle royale game) arriving on July 2, a lot of information has been revealed to process – a thrilling duty in itself. However, the most relevant updates are the introduction of a new weapon from Titanfall 2, L-STAR, and a character. The character is called Wattson; she has already gained a lot of fame. In Apex Legends, Wattson is an electrical engineer. Her task is to install defensive fences for protection during battles. She has an ult with many cool features that can be fully charged with one ultimate accelerant.
Also Read: Apex Legends Launch on Mobile-Apex Legends on mobile??
Here is the Apex Legends Wattson animated short 😍#E32019 #EAPlay #ApexLegends pic.twitter.com/R0sCpZXnGd

— GameSpot (@GameSpot) June 8, 2019
Wattson's ult can block anything going towards you, recharges your teammates shields around you, AND recharges Wattson's fence cooldown so you can put more down faster. She can full charge her ult with ONE ultimate accelerant. pic.twitter.com/X5lxsh4U0a

— The Man Who Sold The World (@LordBalvin) June 8, 2019
Another important announcement is the introduction of a "ranked mode," where players can go all the way from Bronze to Apex Predator (six tiers in total). It uses "special matchmaking tiers."
Battlefield V
EA Play 2019 announced new maps – "Al Sundan," "Marita," "Operation Underground," "Provence," and "Lofoten." Marita is set in the Battle of Greece while Al Sundan in North Africa. The Al Sundan map is of classic Battlefield style. It is quite vast and large-scale – combining foot, vehicle, and air combats. The third map, Operation Underground, consists of tricky, flanking routes where you can give "surprises" to other players all over the map.
The remaining two maps – Provence and Lofoten – won't be released just yet. Though, we know that these two are primarily infantry-based. Battlefield V Chapter 4 arrives on July 27.
Chapter 5 will have a recreation of Iwo Jima-concept. The EA Play 2019 showed some concept arts for the same. This Chapter releases on Battlefield V around the end of this year.
FIFA 20
The EA Play 2019 FIFA 20 highlight is a new mode – "Volta." It is based on street soccer. What is being considered the integration of an updated FIFA Street and the original FIFA game, this new mode will have the attributes of the soccer played on streets.
FIFA 2020 will also have an AI-based "football intelligence system" for better 1-on-1 soccer experience and a new system for free kicks and penalties. FIFA 2020 launches on September 27.
Also Read: FIFA 20 Officially Announced with Street Football Back: Everything you need to know!
Madden 20 (Madden NFL 2020)
Madden 20 will have updated work on features where the players can shine like a superstar with brand new X-factor abilities. The face of the game is Patrick Mahomes, the Kansas City Chiefs' quarterback. EA Play 2019 also discussed more features like Run-Pass-Options and pump-fakes.
Check out the Madden 20 superstar journey trailer 🏈#E32019 #EAPlay #Madden20 pic.twitter.com/WMdkpaA2MV

— GameSpot (@GameSpot) June 8, 2019
Furthermore, the developers of Madden 20 will update the game in live time to accommodate every new move or technique performed – meaning, the game development dynamics will change as the players play the game.
The Sims 4
To celebrate the 20th anniversary of the Sims, this new game will be set on an island – an eco-friendly vacation, you could say. Understandably, Sims 4 features the ability of Sims to go underwater with Scuba Diving-like activities. And that's not it; you befriend DOLPHINS and create MERMAIDS in the game!
There are other island-based features and Pride items (with the help of It Gets Better) too, but a significant part of the game requires you to take care of the environment and keep your island clean. Realm of Magic was also teased shortly as the next game pack.
The Sims 4 comes on July 16 for consoles and July 21 for PCs.
Star Wars: Battlefront II
Star Wars: Battlefront II was only discussed shortly in a chat – revealing that the second Capital Supremacy map, Naboo, comes to the game on June 26. Droideka and the TX-30 tank are two other noteworthy things.
Skate 4
EA Play 2019 DID NOT announce the Skate 4, contrary to people's expectations.
What is E3 2019?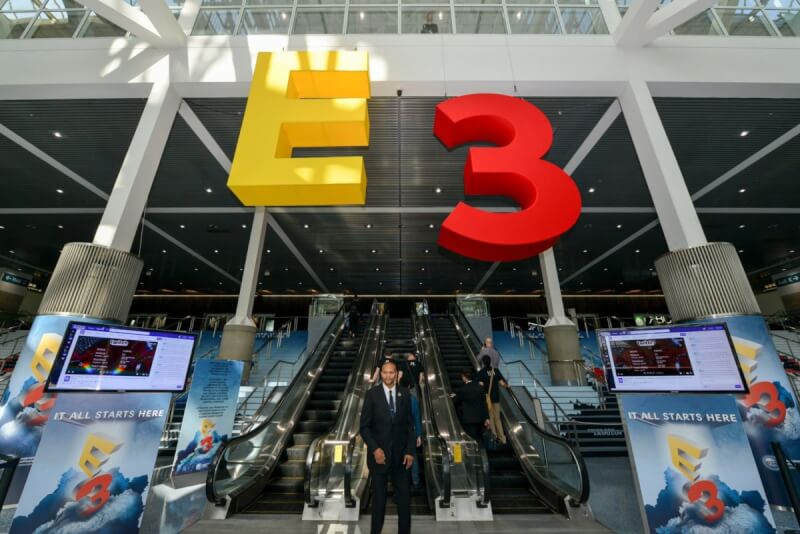 The Electronic Entertainment Expo (E3 2019) will be held from June 11 to June 13 in Los Angeles. Organized by ESA, this event is joined by the leaders of the video game industry – Microsoft, Nintendo, EA, Ubisoft, Google, AMD and many more. These companies include all sorts of game publishers, hardware manufacturers, and software developers. Though, Sony has decided to skip the E3 this year. During the expo, the companies hold press briefings, conferences, live streams in which they reveal new information about their video games.
Passes need to be purchased in order to enter the venue, but one can easily enjoy the event from the comfort of their home via the live streams.