One of the main reason for iOS getting so much popularity is FaceTime. Probably not much in India, but it's widely popular in European and American countries. It's native video calling between iOS users and it works like butter. Recently, Apple updated FaceTime for a group video call feature. But ended up violating their own keyword for marketing- Privacy.
What is the fuss all about FaceTime?
Initiate a FaceTime call with someone.
While the call is ringing, swipe up from the bottom of the display.
Tap on the "Add Person" button.
Add your own phone number when it asks for the number of the person to add.
Adding your own phone number to Group FaceTime a second time causes the call between both parties to connect. If you try that, you effectively start a group call while the other side's device is still ringing. Now you can hear what the other person is doing even if he hasn't picked up the call yet!
The catch:
Of course, he can hear you also. But if you remain silent, you can hear whatever they are talking about before picking up the call.
Proof and Confirmation of the FaceTime bug:
Engadget has confirmed that the technique works, and it should apply to any call started from an iOS device running IOS 12.1 or later. This also applies to calls made to Macs using Mojave.
Now you can answer for yourself on FaceTime even if they don't answer🤒#Apple explain this.. pic.twitter.com/gr8llRKZxJ

— Benji Mobb™ (@BmManski) January 28, 2019
It is a hit for the organization's image when they hit the right spot to troll Android phones recently at CES 2019. Apple showed this banner at CES 2019.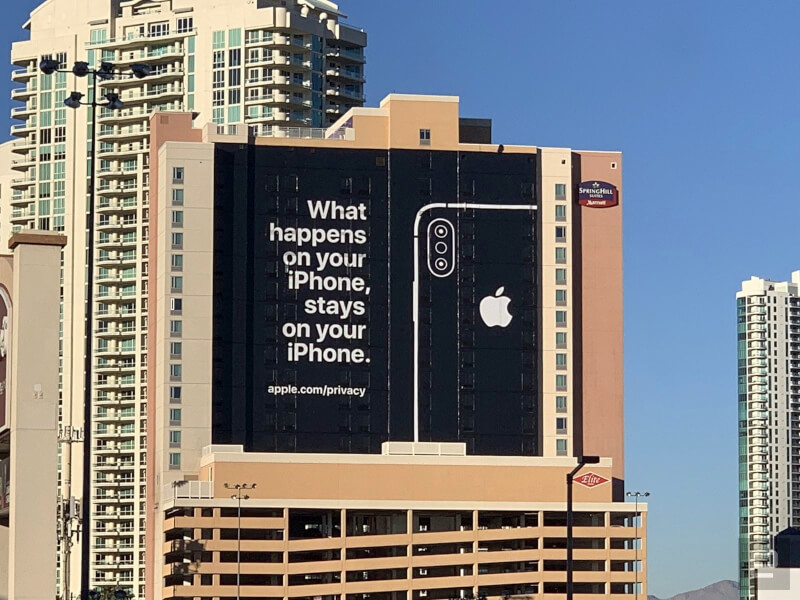 It is clear that following privacy policies is not a theoretical approach. It is a software dependent process and software will have bugs and loopholes like FaceTime.
What is Apple's take on this?
An Apple spokesperson tells Engadget that the company is "aware of the FaceTime issue" and that a fix will arrive as a software update "later this week."
Apple has not confirmed anything, however, its system status page shows that Group FaceTime is "temporarily unavailable."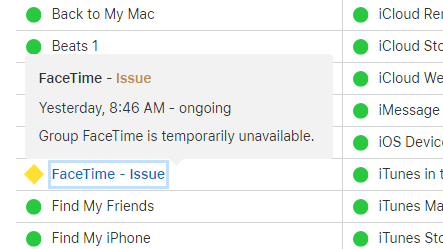 If Apple turned off access to the feature, that should prevent anyone from exploiting the bug until it can roll out a proper fix.
Demo:
You can check a demo of the bug by MacRumors here.