Fitbit is one of the famous wearable band makers. Their Band creates much hype in the Indian Market. So, now they are coming with the Band which is Fitbit Charge 4. The Fitbit 4 will come with a lot of exciting features which were demanded by their users. Fitbit Charge 4 Launched with live GPS Tracker and as well as Spotify Support. As we knew that last year in November 2019, Google has bought Fitbit to expand its wearable products. So, the Fitbit Charge 4 Features Active Zero Minutes which will tell you about the report of your Heart. Therefore, read the full article to know more Fitbit Charge 4 Price in India and Fitbit Charge 4 Specs here.
Fitbit Charge 4 Launched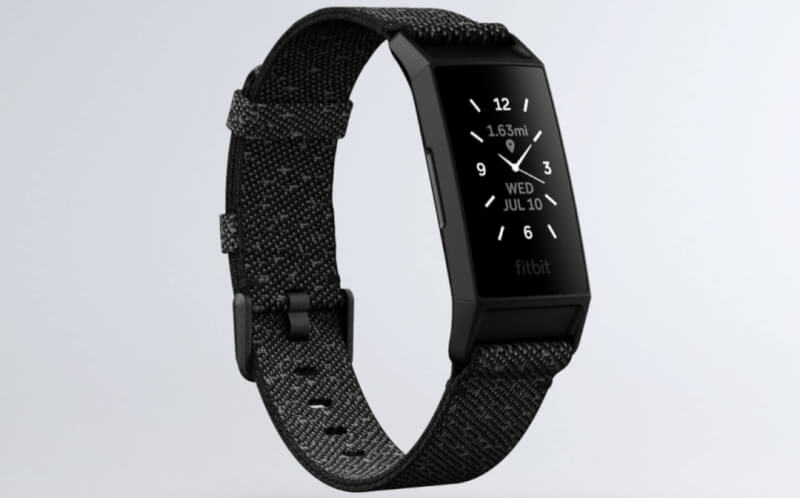 The Fitbit Charge 4 is launched with several features. And, its the first flagship Fitness Wearable which features GPS and Spotify onboard. So, the Fitbit Charge 4 is full-based on Health monitoring system, so it has a no. of activities and tracking sensor which will make you fit. If you are Fitness Freaker, then you can also buy the Fitness Premium Plan for guides. So, check all the Fitbit Charge 4 Features below.
Fitbit Charge 4 Features
Here are the details about the Fitbit Charge 4 feature by which it has officially announced.
Display & Battery
The Charge 4 comes with 1-inch OLED Screen with 160×100 pixels of resolutions. And, also the display of the gadget can be customised. You can customise it by choosing the Face Clock. You can also customise it in your way by downloading the official app. The Fitbit 4 sports up to 7-days battery with Fast Charging Support. So, it can take up to 2hour for a full charge.
Other
The gadget comes with a lot of new features. It has a Heart Rate Monitoring sensor with Heart Rate Zone Sensor. The device will monitor your heart rate as well as when you are relaxed or doing exercise. So, this will let users doing a lot of new things in it. The device comes with NFC by which you can pay with the new Fitbit Pay App without taking your phones anywhere. Also, the in-built GPS tracker will help in tracking the steps and as well as the map when you are cycling, swimming, travelling and doing some more work.
The device comes with 50M Water-resistant, but we will advise you to not take the Band in the Hot Tub and Sauna as it can cause the problem to your Band. Also, the company has recommended whenever you are getting out of the water then take off your Band and dry and clean it then wear it. If you wear it regularly after getting out of the water, then it can cause skin problem for you. The device comes with a workout intensity map by which you can check from the Fitbit App where you made the most effort. It will help the user in knowing their issue of fitness, and they can fix it by regular practice.
The device will be connected through the mobile, so you can call/message and can do a lot of work with it. It has Spotify Support which will provide music when you are following your healthy workouts. You will also get to know about breathing and sleep by the Heart Rate and Sleep Tracking. So, it will be suitable for the users. The device also comes with the Female Health monitoring, which will help women in their health activity.
Fitbit Charge 4 Price in India
The Fitbit Charge 4 will be available on Amazon, and you can also buy it from the official website and another offline store. It will come around Rs. 14,000 for the base variant and Rs. 16,000 for the Special edition.
That's All For Today. Stay Tuned To TechBurner For More Stuff.