We all love creative and animated Google Doodle, aren't we? Google never miss any chance to update the Doodle according to the occasion. Currently, Google Homepage on the browser shows "How To Vote" Doodle to support the general election of India. A while ago these cool animations started showing on the Google News Feed on the Smartphones. We all have the Google Search Widget on our Phone's Home screen. Now, Google is testing a new animated Doodle in the Search Bar.
Animated Doodle In The Search Bar
We can change the look and feel of the Search Bar widget from the Settings. However, it is very minimal with just a Google Logo on the left side and a Mic icon on the right. Pixel devices have the Google Assistant icon instead of the Mic icon.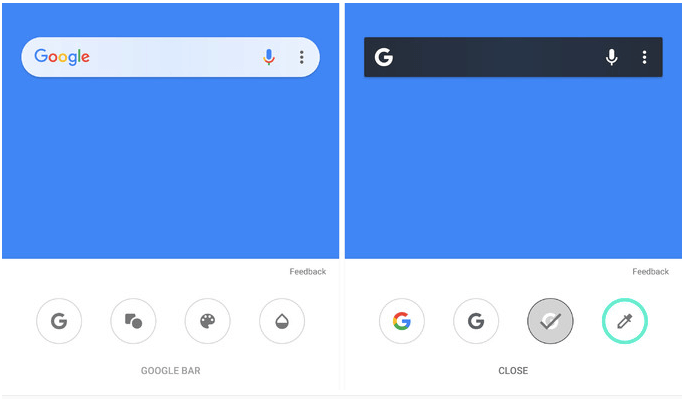 Now Google wants to add some animation in the search bar. Few reports suggest that the Search Bar on the home screen shows little animation every time the phone unlocks. However, none of our devices has this new feature because Google is still testing this feature. It's looking like only Pixel devices are now getting this Animated Google Doodle in the search bar widget.
The new Doodle animation replaces the usual Google "G" logo. On April 11, blue animation was seen. While Animated Earth was observed on the 22nd April for the Earth Day.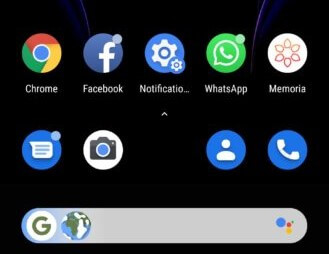 How To Enable Doodle Animation In The Search Bar
As we mentioned above, Google is testing this new Doodle animation in the search bar. It is not available for every user at this moment. However, you can follow these simple steps to enable this Doodle in the search bar.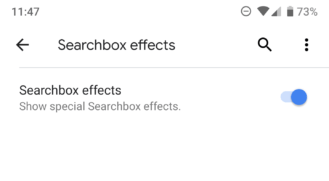 Tap and hold the Search Bar Widget.
Navigate to Preferences.
Turn on the Special Searchbox Effect. (Turn off the toggle once and then again turn on)
That's all in this article. Stay tuned with us to get the latest update of the technology world.
[Source]