Nowadays creating avatars and sharing them on social media has become a trend. There are a lot of people who don't have an iPhone to create a Memoji Sticker and share them. So, Facebook now is up with their new update – The Avatar Feature. Facebook's new Avatar feature is going viral on social media. Facebook has designed the feature to be as much as straightforward possible to edit and create their own Avatar. Still, some people are facing difficulty in finding the feature and seeking "how to make Facebook avatar" on the internet. In this article, we will discuss How to create a Facebook avatar? We will help you out to create a new Facebook Avatar. So without any further ado, let's head into the article on how to make a Facebook avatar.
What is Facebook Avatar Feature?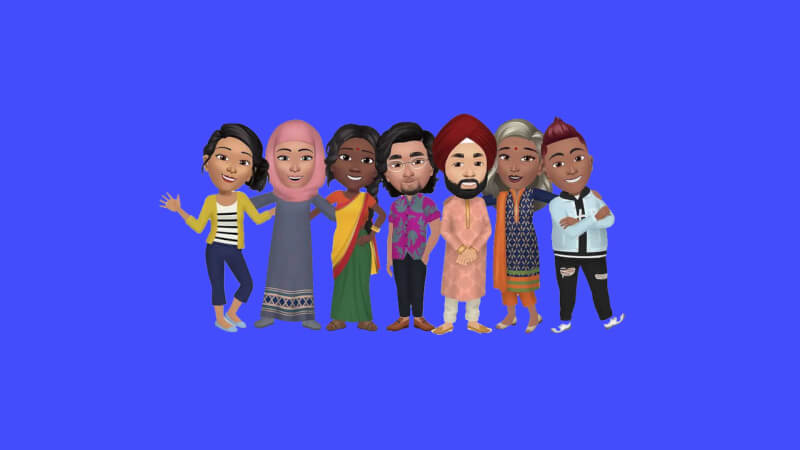 A new update from Facebook includes the exciting and fun feature of creating a new Facebook avatar. This update is similar to the concept of Bitmoji for Snapchat, where you can create your Avatar and customize it according to your preferences. You can customize the hairs, eyes, nose, eyebrows, face shape, outfits, body shape complexion, etc. with your colour choices. You can also select accessories and ornaments for your Avatar. The mirror feature is also available while customizing your Avatar. It will help you to look at yourself and your avatar side by side to match your face as precisely as possible. Now let's begin with how you can create a new Facebook avatar.
Must Read | Top 5 Mobiles Under Rs. 20,000
How to Create Facebook Avatar? (How to Make Facebook Avatar)
People having the question of how to create Facebook avatar will be solved here within this article. You can just explore it by yourself after following our simple guide.
Step-1: You need to update your Facebook app to the latest version via PlayStore.
Step-2: Login to your account if you're not logged in.
Step-3: After logging in, go to the Menu bar.
Step-4: Slide down and click on "See More".
Step-5: There you will find an option of "Avatars". Click on it.
Step-6: There you have it, you will see various options of face types, complexions, etc.
Step-7: You can create and customize your character, or we can say Avatar. Done, after your preferred customizations, you can save it.
Must Read | Top 5 Apps of July 2020
After completing and saving it, you will get an arrow at the top right corner. By clicking on that arrow, you can share your Avatar with others. Below sharing, you also get the stickers option so that you can share your Avatar's stickers as well. That's it guys for this post of Create a new Facebook avatar.
That's All For Today. Stay Tuned To TechBurner For More Stuff.